The Pretty Stitches Club in 2022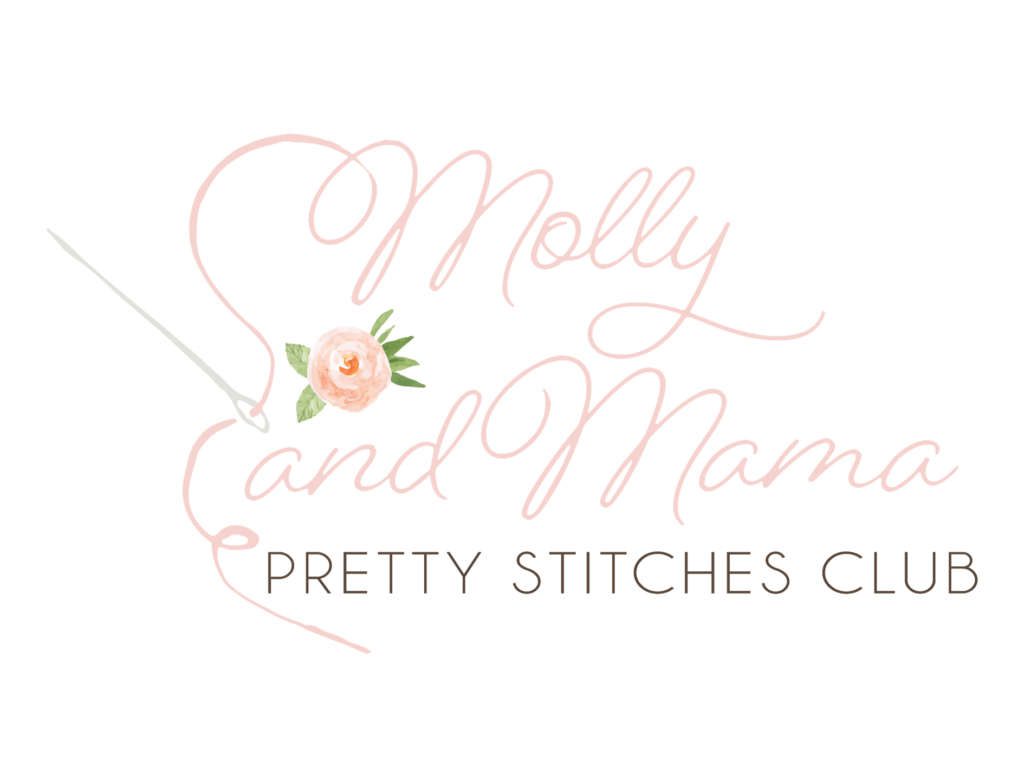 Do you love sewing small quilty projects? Is embroidery, patchwork, English paper piecing and felt sewing your thing? Or have you always wanted to try these techniques but you weren't sure where to start? I'd love to invite you to the Pretty Stitches Club!
What's It All About?
I'm so excited to announce that I've started the Pretty Stitches Club in 2022 and we've kicked things off in February! Each month until December, you'll receive an instantly downloadable Molly and Mama pattern for a sweet sewing project. We'll be making small things like samplers, table runners, needlebooks and pin cushions, pouches, pretty embroideries, cushions, bags and even a small quilt. Each project will combine my favourite fabrics, threads and notions in my signature Molly and Mama style. But I'm really excited to see the way you take on each pattern and really make it your own.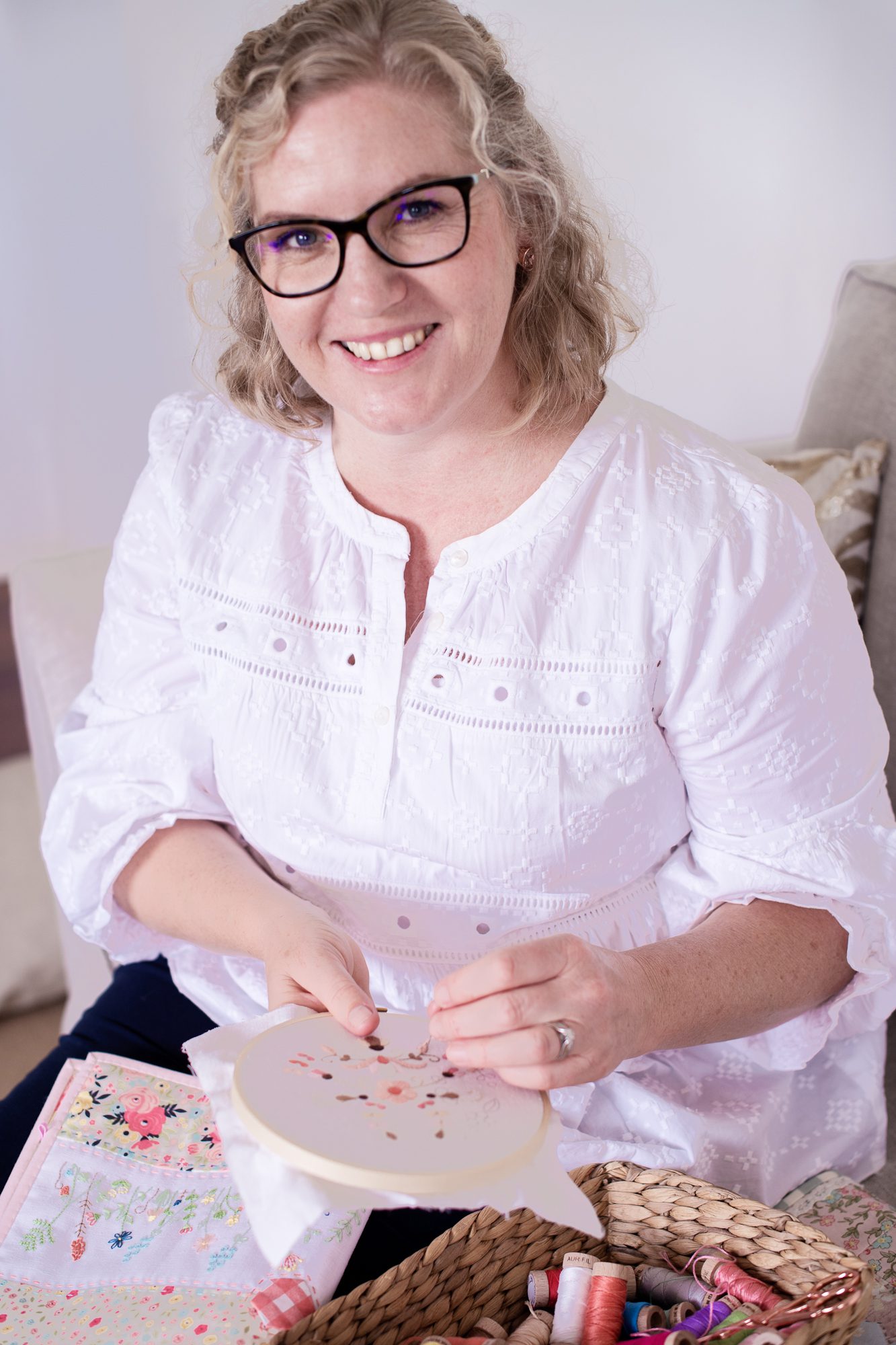 I've been thinking about a sewing club for a very long time. Not having friends around me who sew, I've come to really seek out friendships and connections with creative folk. So part of the Pretty Stitches Club is an online community where we can share progress, ideas, ask for help and provide encouragement. I think this is the part that excites me the most!
I'm so thrilled at the thought of sharing this with you this year. Club membership costs just $127 Australian dollars (that's around USD $92 or around £70 at the time of publishing) for the whole year. It represents such amazing value because in addition to all the bonus materials you receive, each of the 12 sewing patterns work out at less than half price. How brilliant is that?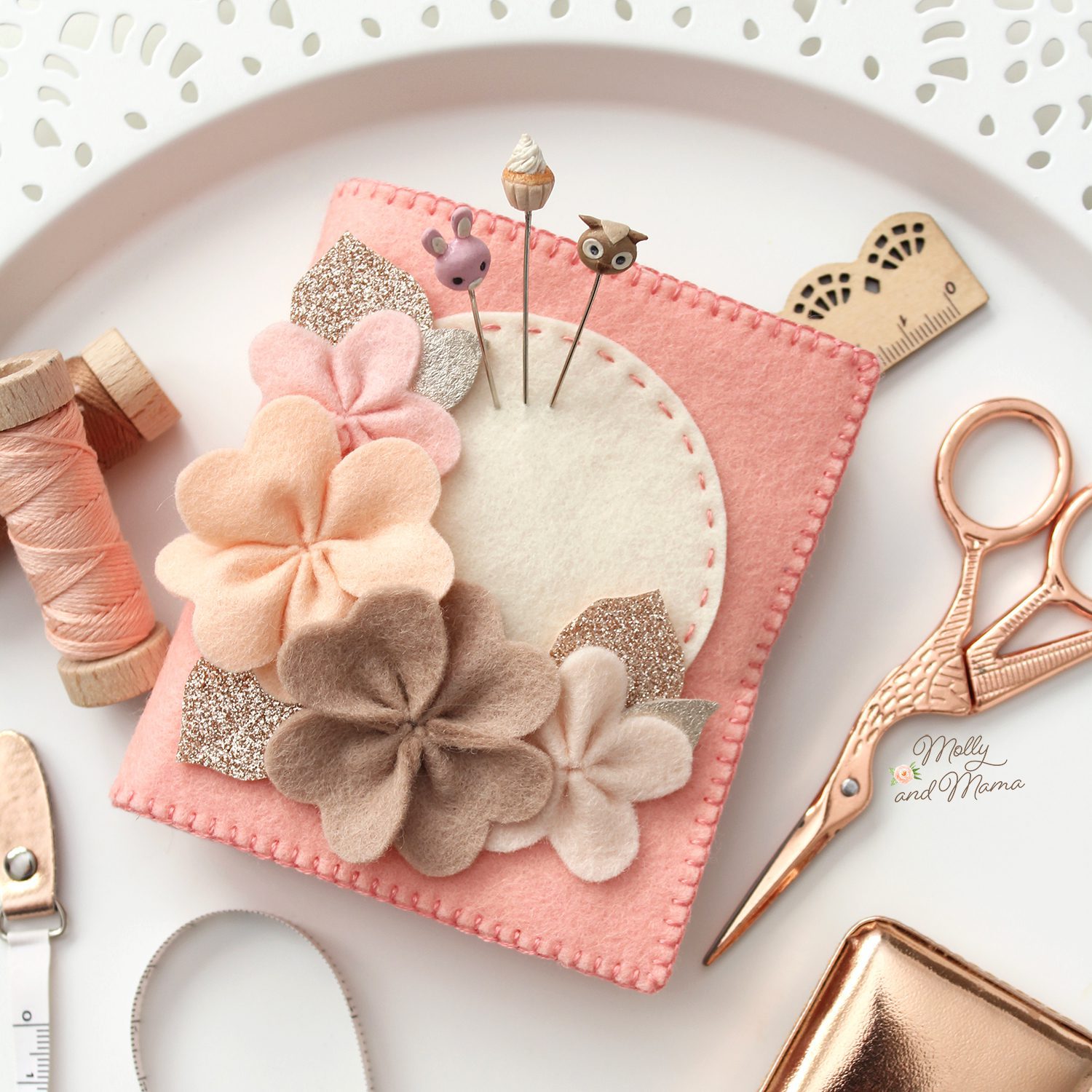 What's Included?
As soon as the membership begins, you'll receive access to our paid community and a copy of this bonus felt needlebook pattern. You'll be able to keep all of your favourite hand sewing supplies at the ready!
The Pretty Stitches Club includes;
a brand new sewing pattern every month, between February and November 2022
two bonus patterns including the felt flower needlebook you receive when you join
a list of my favourite supplies so that beginners can set themselves up with a basic kit for sewing success
a beautiful printable of the simple stitches I use, to keep as a reference while stitching
a detailed description of each of the stitch types used in the designs, with instructions
more bonus printables and instructions for English paper piecing,
discussions on fabric, threads, notions, needles, hoops to use and more
a private community to share progress photos, pretty finishes, encouragement and support
special member only discounts for the Molly and Mama pattern store
Here's just a little preview of the first couple of projects! Are you excited yet?
Are You In?
Does this sound like something you'd love to be a part of? Join us using the button below. And I'd love for you to share it with your crafty friends, near and far.
I'm looking forward to meeting you soon! Happy stitching, Lauren x