How To Embroider Details Onto Felt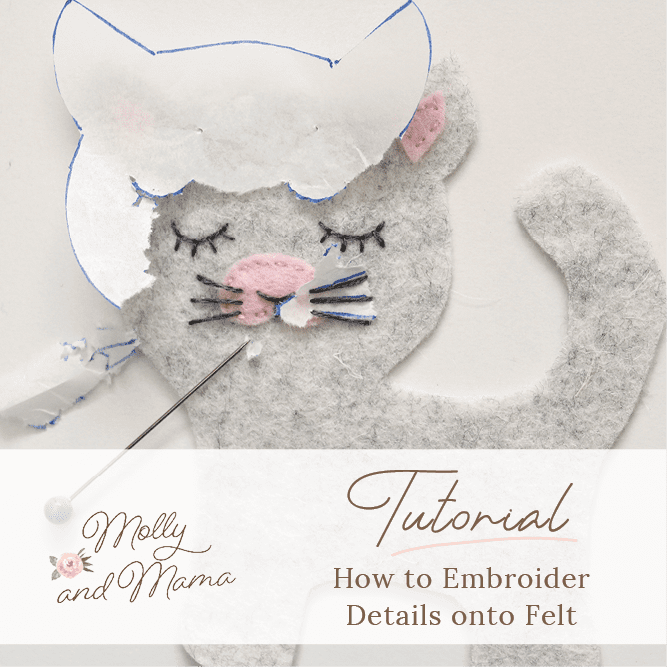 Accurately adding special details and beautiful embroidery to wool felt can make all the difference in the look of your finished project.  The best part is, it's not even difficult to do. And you can use materials you have at home.
There are a few different ways of transferring embroidery details and designs to wool felt. Like me, you may have made projects that needed just a small little detail added. So sometimes the easiest way to add those details is to draw them on with an erasable marker, complete the stitchery and then erase your marker lines. This method is easy and straightforward. It can work for small details too. But what if you want to stitch an intricate design? Or you're looking for accuracy?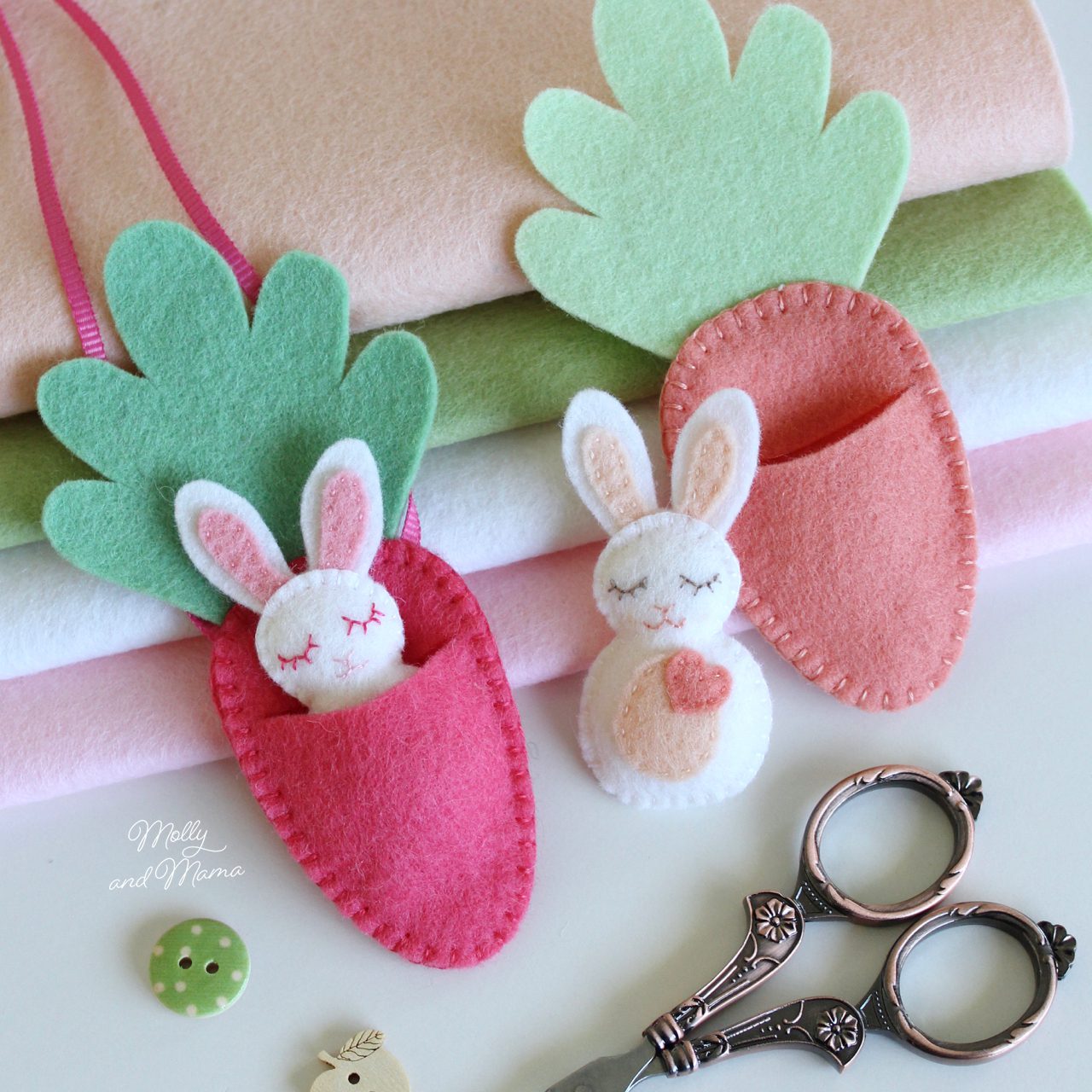 I'm happy to share what I call the Tissue Paper Technique!
All you need is your project, and some thin tracing paper or tissue paper. I actually use paper lunch wrap (the non-waxy kind). It's sturdier than tissue paper and usually finer than tracing paper. If you're not sure if your paper is suitable, try tearing it. If it tears easily, it should be ideal.
I've outlined the technique below and borrowed some images from my Cinnamon Kitty Felt Cat tutorial. You can check out the entire project HERE.
Trace the embroidery design and individual details onto a small piece of thin tracing or tissue paper. If the project has an outline or edge to the shape, trace that too. Then cut out the paper on the edge of the design or on the shape outline. Be sure you don't trace your design with lead pencil as the lead can 'muddy' up the floss as you stitch through it.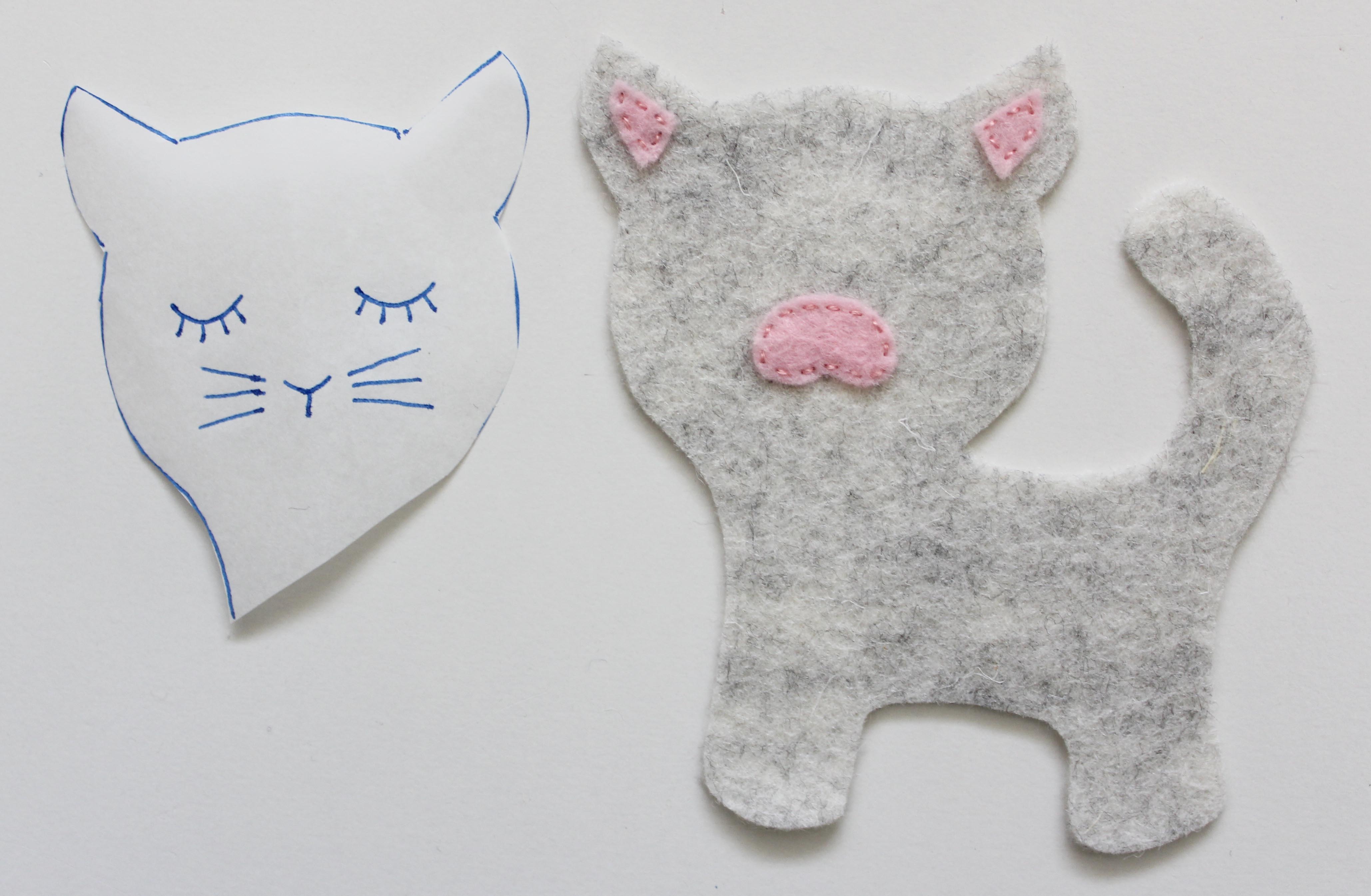 Pin the paper over the felt shape, making sure all the details line up. For really small felt pieces, stick the template in place with low-adhesive cello or sticky tape, so you can easily remove the template after stitching. You can also small clips designed for quilting. These are ideal as they don't bend the felt.
Sew the embroidery details onto the felt by stitching directly through the paper.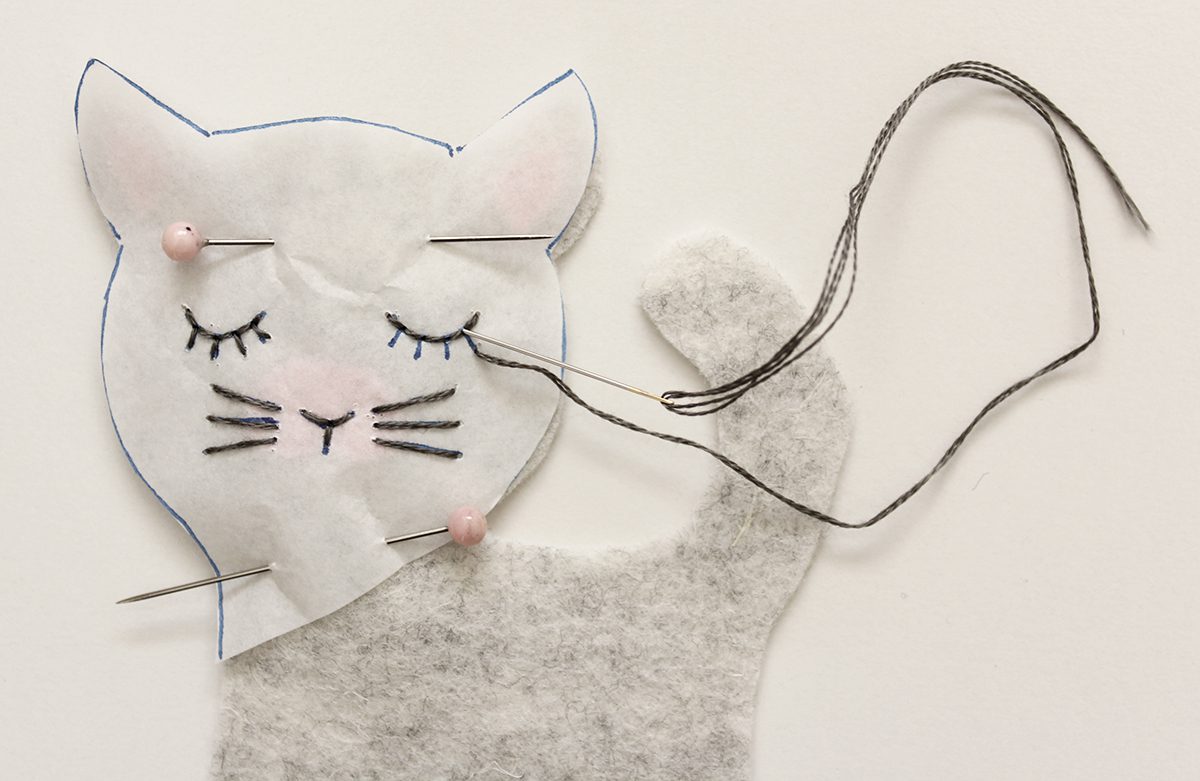 When you've finished the embroidery, hold the stitches with one hand as you gently tear away the paper with the other. Use your needle or a pin to help tease any stray bits of paper out from under the stitches (if necessary).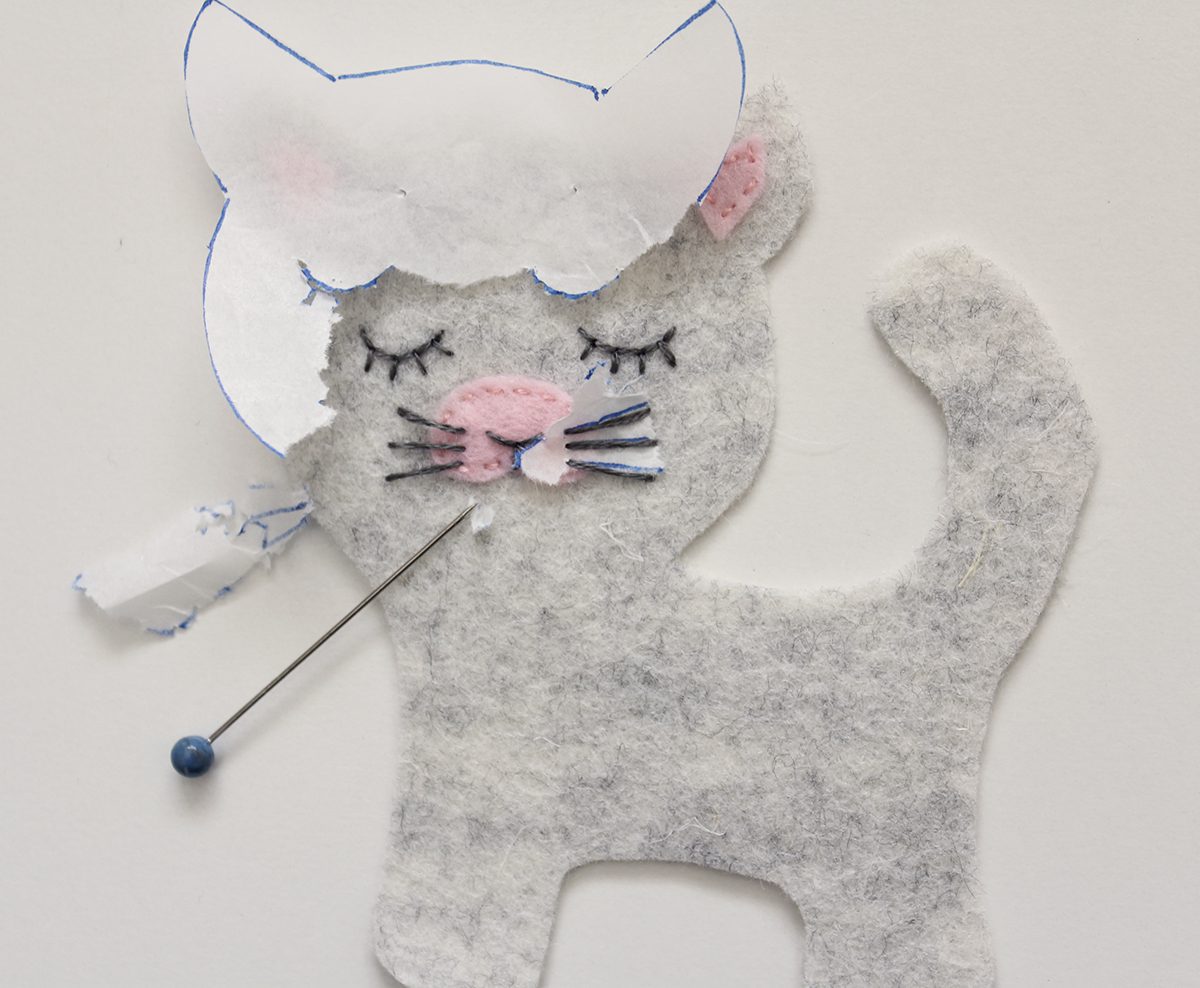 Here's the finished kitty, so you can see the full effect!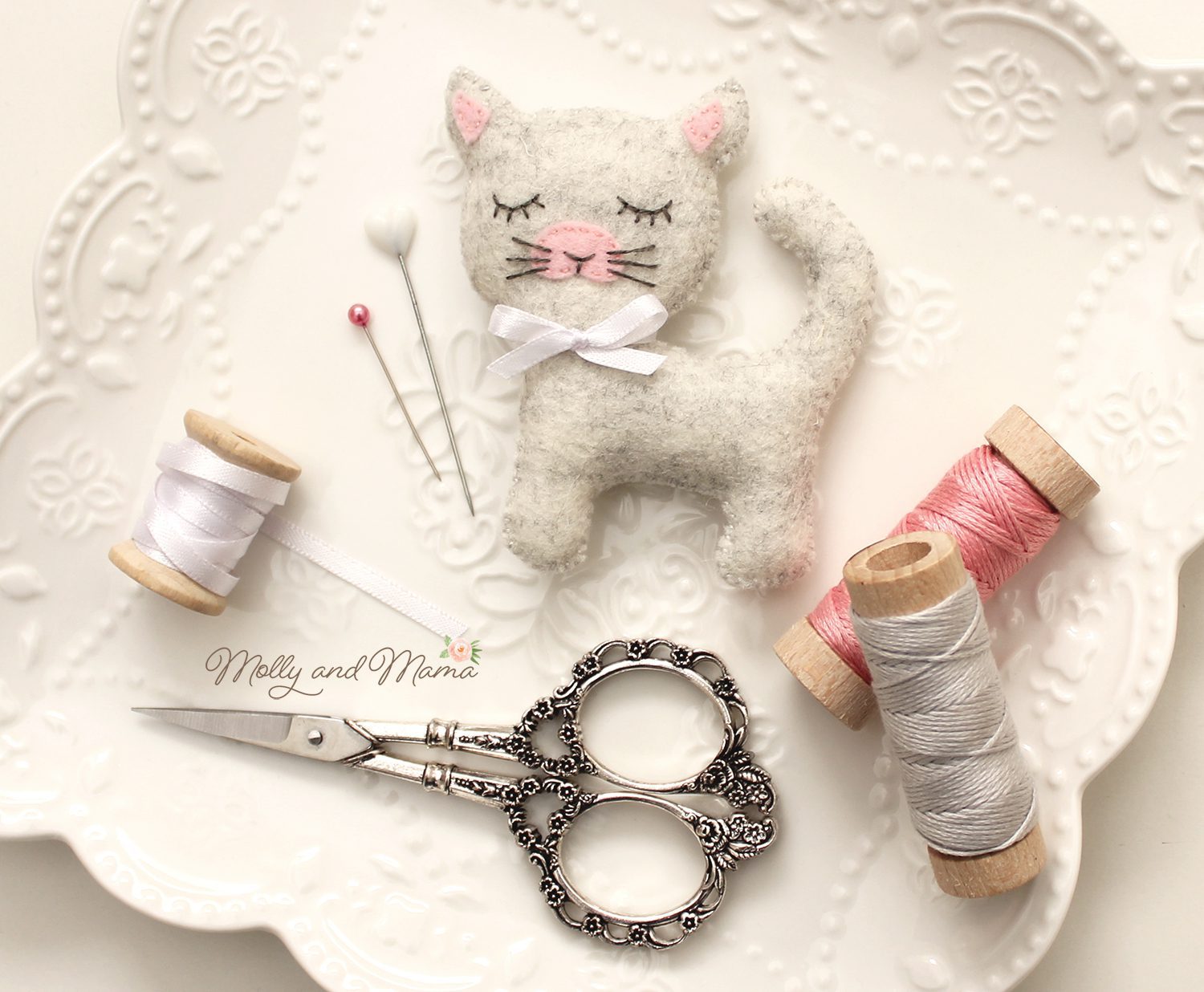 And that's it! Wasn't it easy? There are some innovative products on the market that you can buy to also achieve the same results. Sulky sells light weight stabilisers that tear away. They also have adhesive stabilisers that are soluble. Some makers swear by their Sulky Solvy. You can even buy it in sheets that fit your printer. How practical is that?
However, I prefer not to get wool felt wet if I can avoid it. So I am just as happy using my tissue paper method. It's the technique I use in all my sewing patterns and some tutorials too. It's quick, easy and practical.
This method is used to sew the facial details onto Miss Molly. You can find her pattern in my store.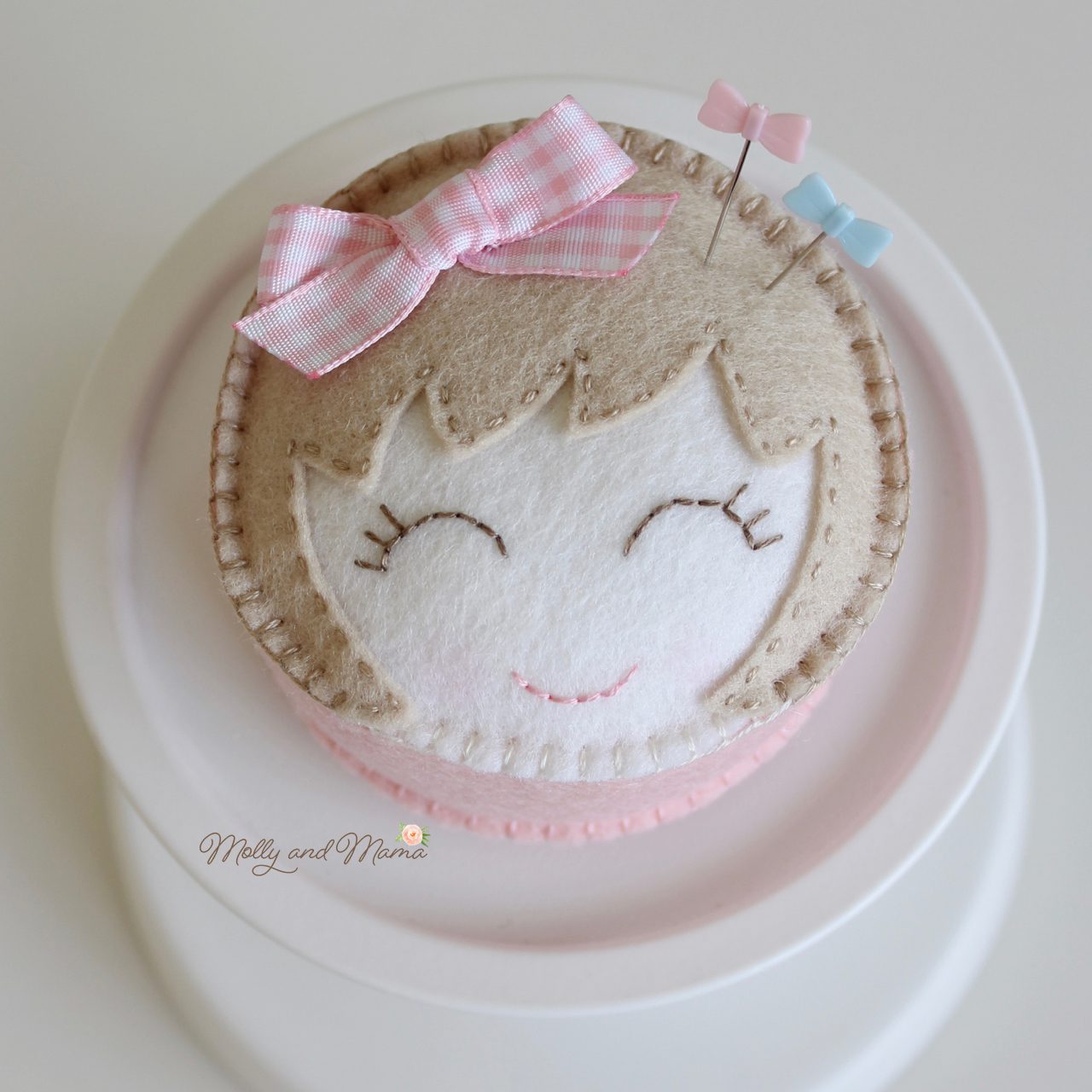 Candice from My Felt Lady also used this method to sew my Flora Fiesta embroidery pattern onto wool felt. Aren't the results lovely? Incidentally, Candice is my main felt supplier and she sells 100% wool felt, glitter felt and metallic felt in the most amazing range of colours!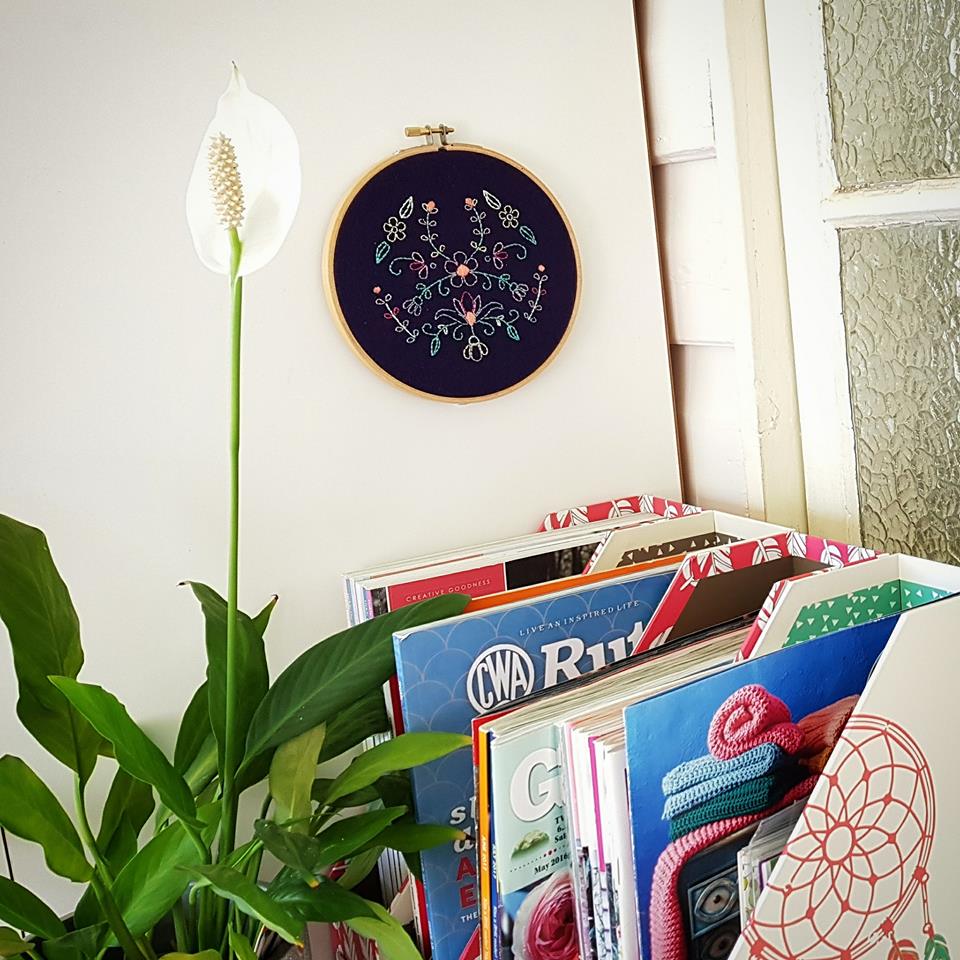 If you check the tutorials tab, you'll find some of my other projects use this method too. You might like to try the Felt Elf.
Do you have a favourite technique that you like to use and are happy to share? Feel free to leave a comment, your suggestions, or ask any questions.
If you'd like to know more about working with wool felt, you'll enjoy this tutorial! There's also some tips for Transferring Templates to Wool Felt for Cutting.
Happy stitching, Lauren.
This post was written by Lauren Wright and appeared first on Molly and Mama https://www.mollyandmama.com.au