The Tilda Trunk Show and my Tilda makes
I have been busy sewing with the newest range of Tilda fabrics and I am totally smitten! Cabbage Rose and Memory Lane are just the loveliest floral prints that work together so beautifully. When they arrived at my place I couldn't believe how wonderful they all looked together. Fiona from 2 Green Zebras is the Australian distributor for Tilda and she got in touch because she was organising an amazing 'trunk show' of stunning pieces created by a huge array of talented Australian makers and designers. I was so pleased to be asked to join in!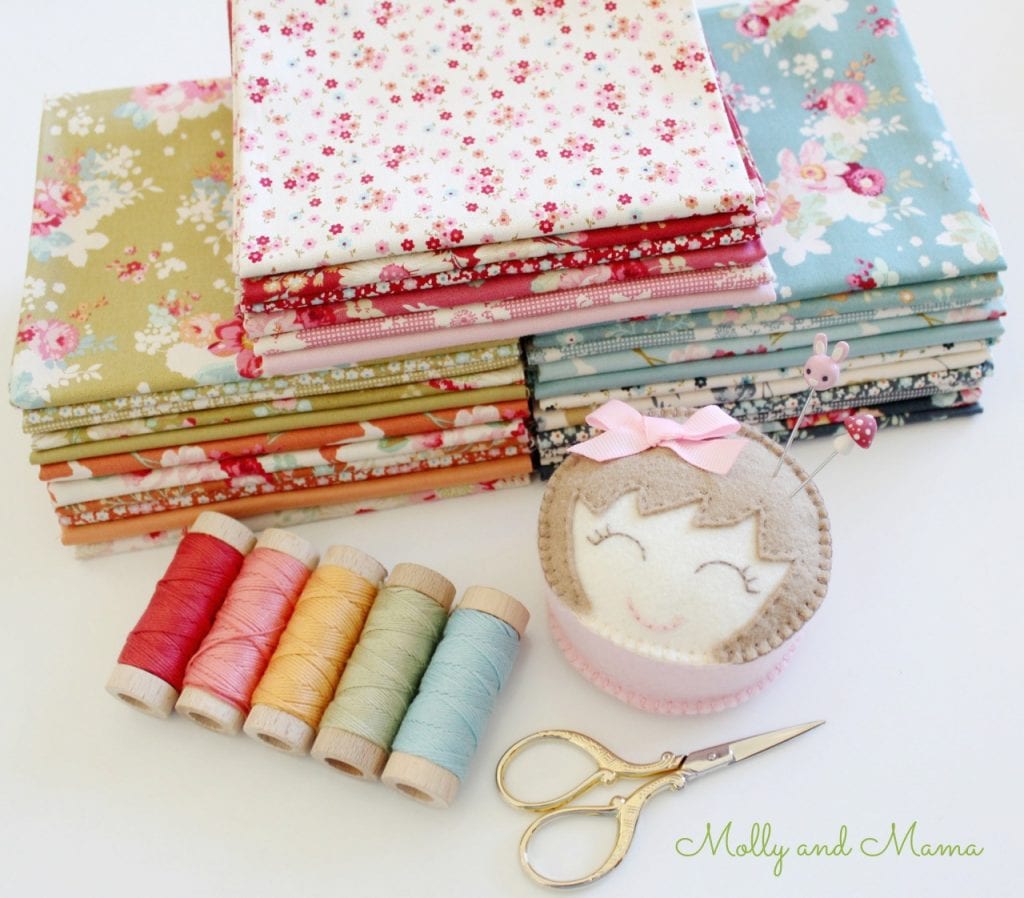 The travelling Tilda trunk show started earlier in September and continues in October, showcasing the Cabbage Rose and Memory Lane fabric lines. A different project and maker is launched online daily. You can keep up with the daily releases on the Tilda Australia Instagram page. Not only that, but a range of stores across Australia will be hosting the Tilda Trunk show too, so you have the chance to see all these beautiful projects in the flesh!
But today is my opportunity to share!
When the fabric first arrived, I played around with the bundles making different combinations with the fabrics. My Miss Molly pin cushion was very happy amongst the beautiful rich reds and pretty pinks.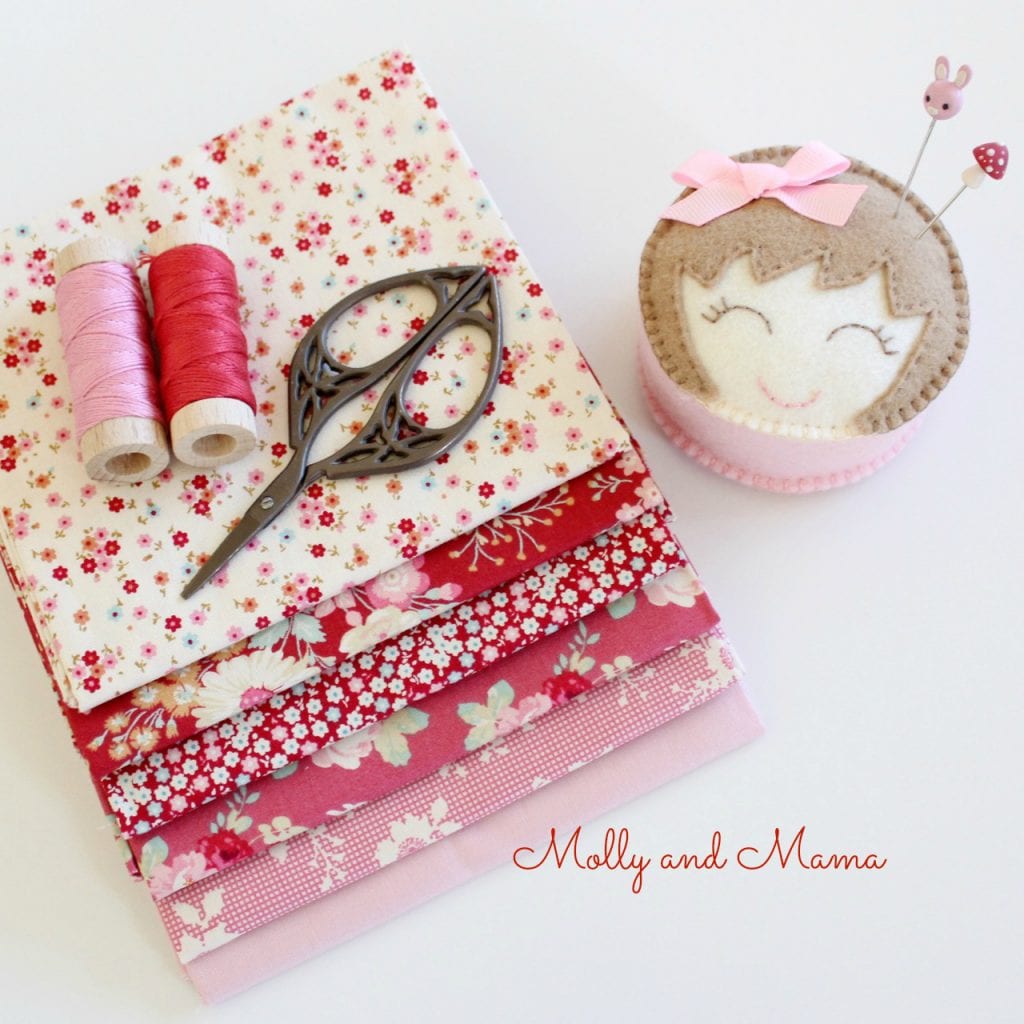 But Fifi Fox was happier hanging out with the peach and cream shades.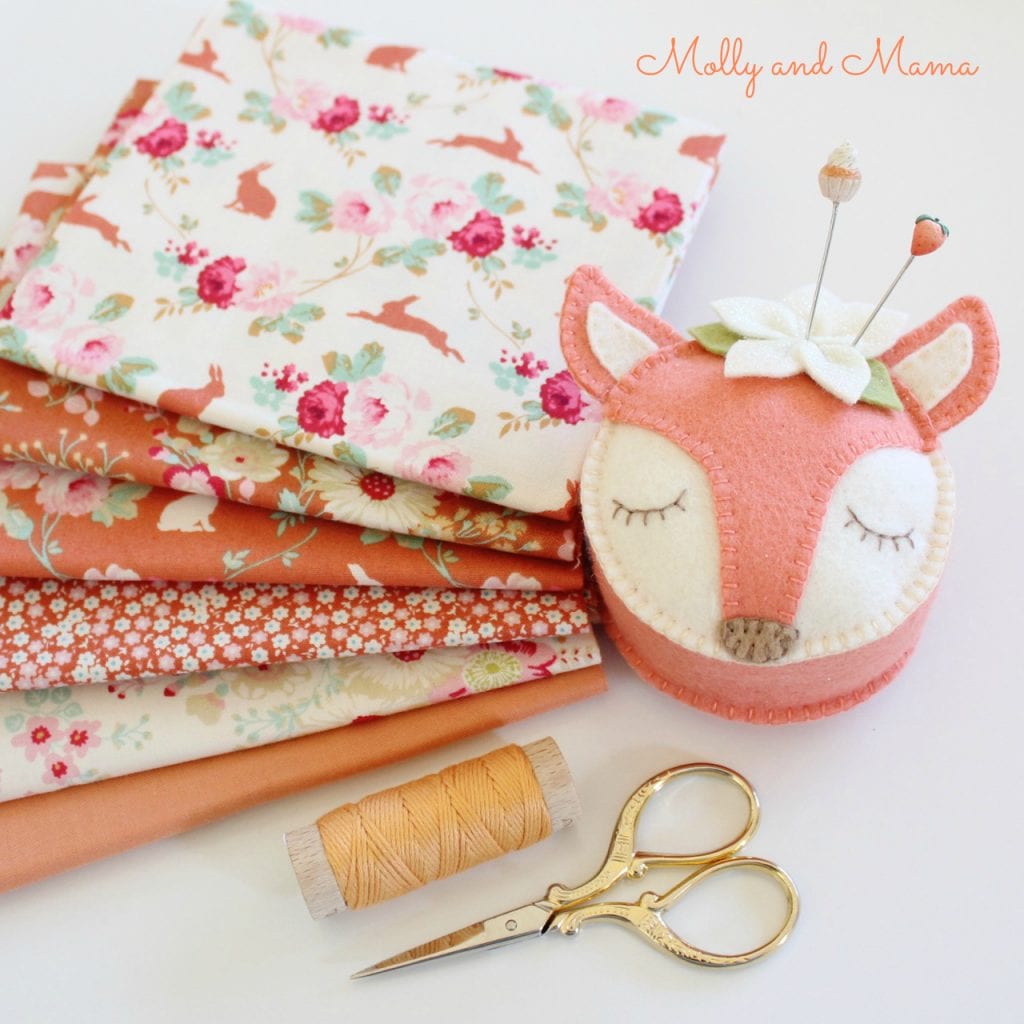 I had a lot of trouble deciding which fabrics to use and what projects to sew. All I knew was that I wanted to showcase as many of these gorgeous prints as I could. So my first thought was to sew a little collection of fabric yoyo's and see what happened.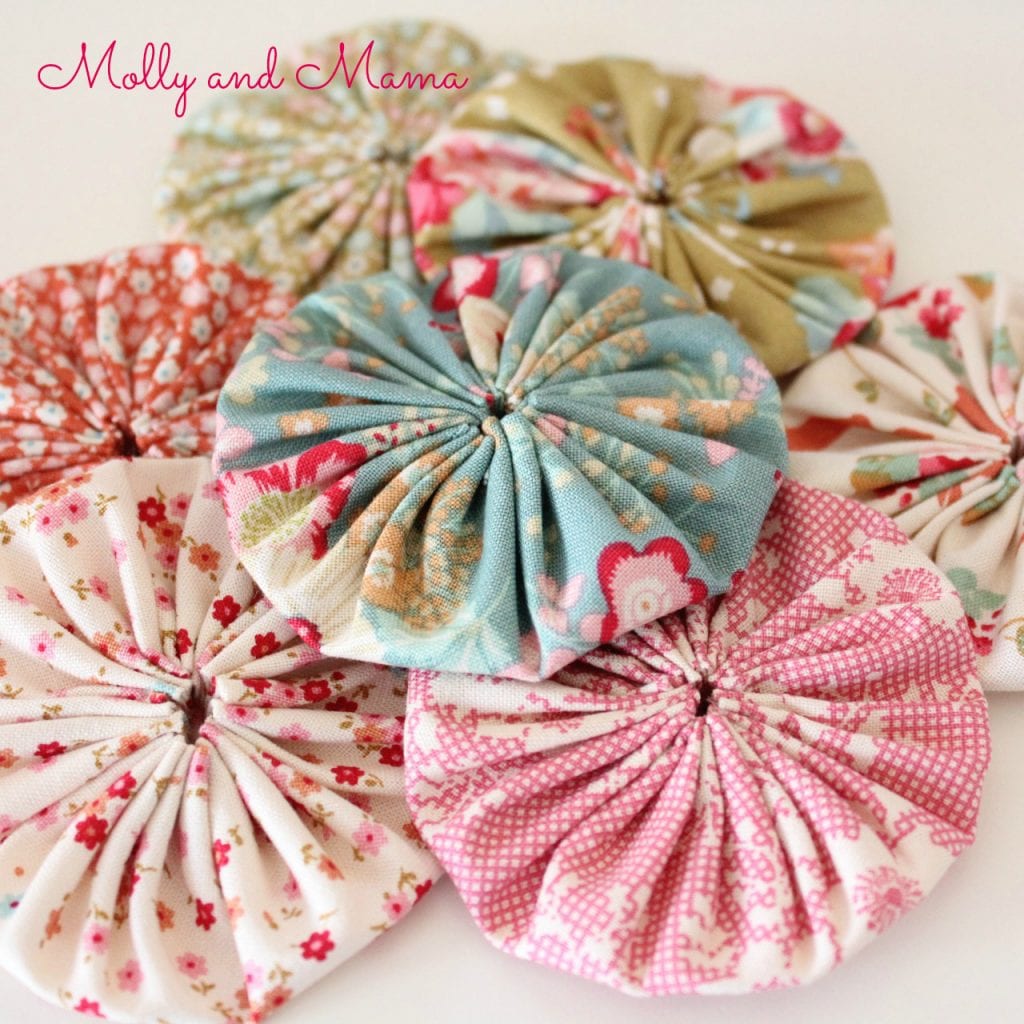 These delicate yoyo's just begged to be showcased altogether. So I created a super simple decorative tea towel using the yoyo's as a pretty feature. If you'd like to know more about yoyo's (or suffolk puffs as they're also called) just head to my YoYo Tutorial.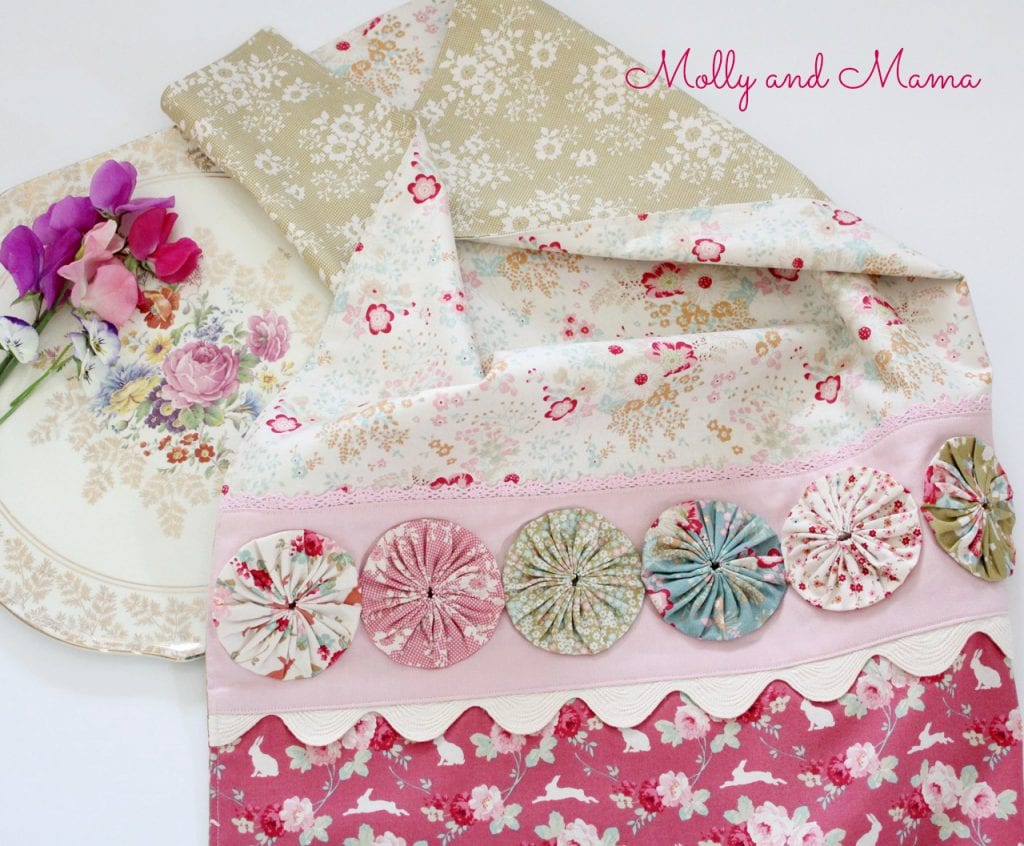 A bit of ric rac and cotton crochet lace trim was all that was added, as these gorgeous prints just speak for themselves. I'm especially in love with the little bunnies hidden in the rose floral fabric. Cute huh?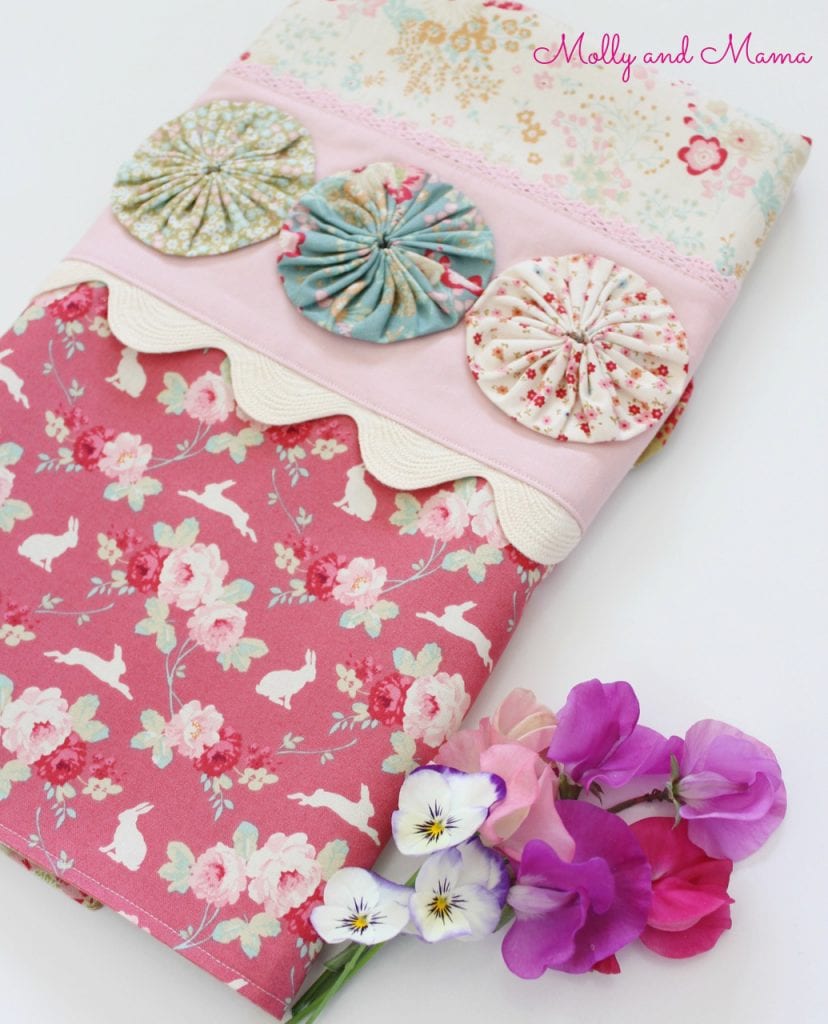 I couldn't stop at just one project, so I also made a beautiful pillow slip using my simple Pillow Case Tutorial. It's really easy to follow and a great project for beginners or even kids!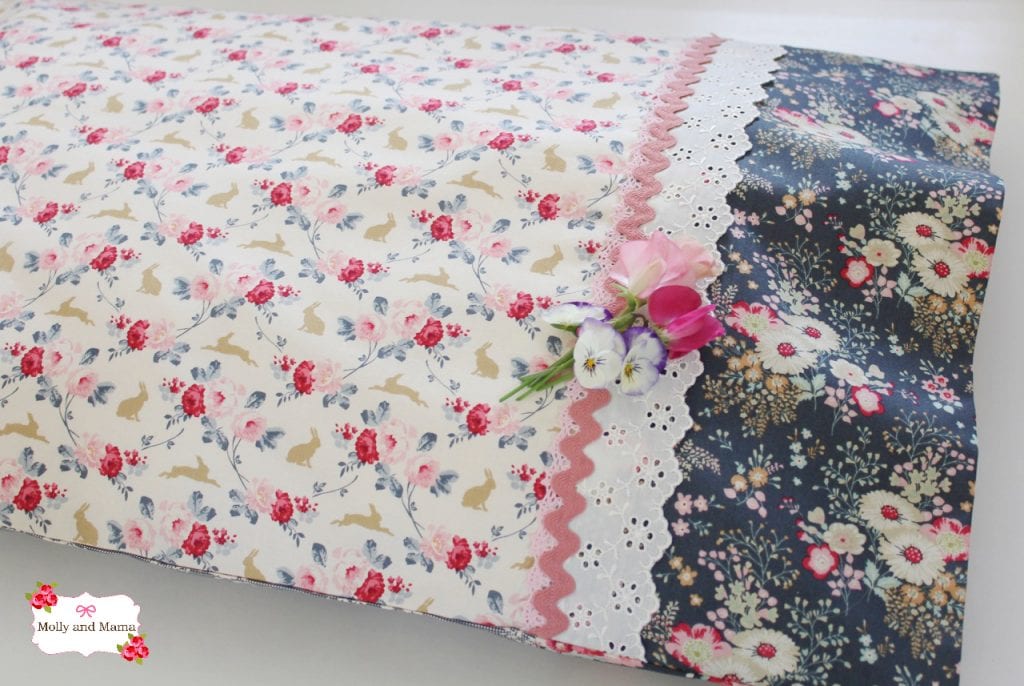 And there's those bunnies again! My daughter has always had a thing for bunnies. Here are her bedtime favourites. I think the pillow case fits in well, yes?
Here's a close up of the trim on the front (with some of the first blooms of Spring found in my garden).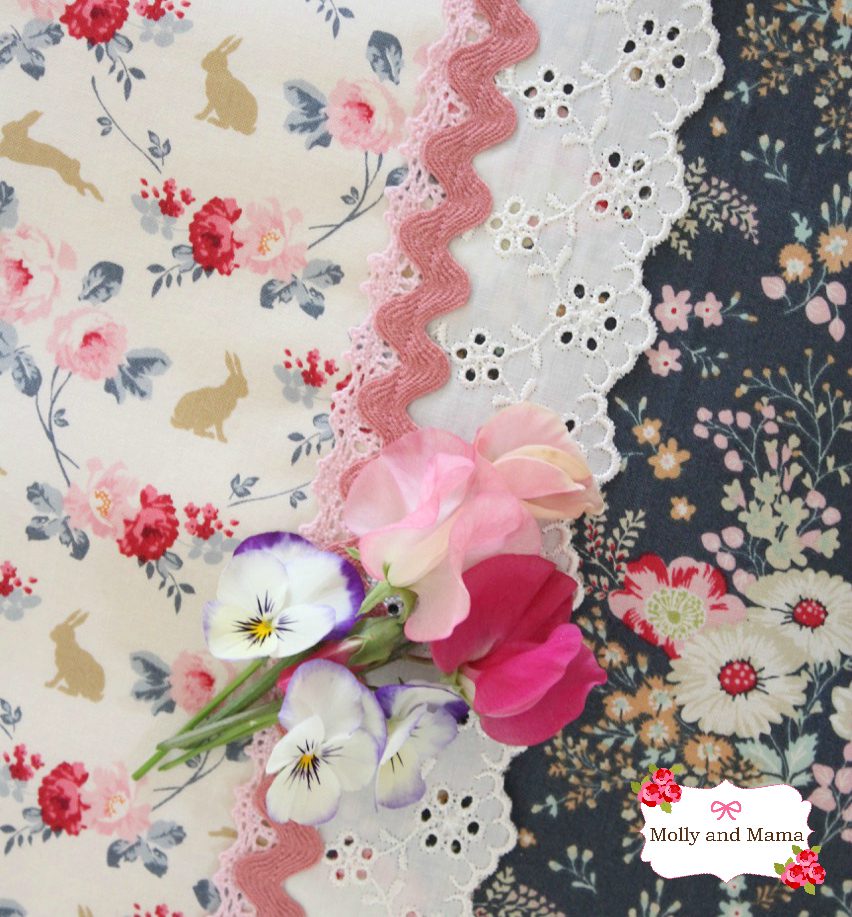 Here's the view of the back.
I was also part of Kerri Horsley's book tour for her new sewing book Lovely Little Patchwork: 18 Projects to Sew Through the Seasons
*. I made her Cherry Pot Holder into a mini quilt using my new favourite fabric. Yep, you guessed it… Tilda! I've recently written all about it so pop over here to see more.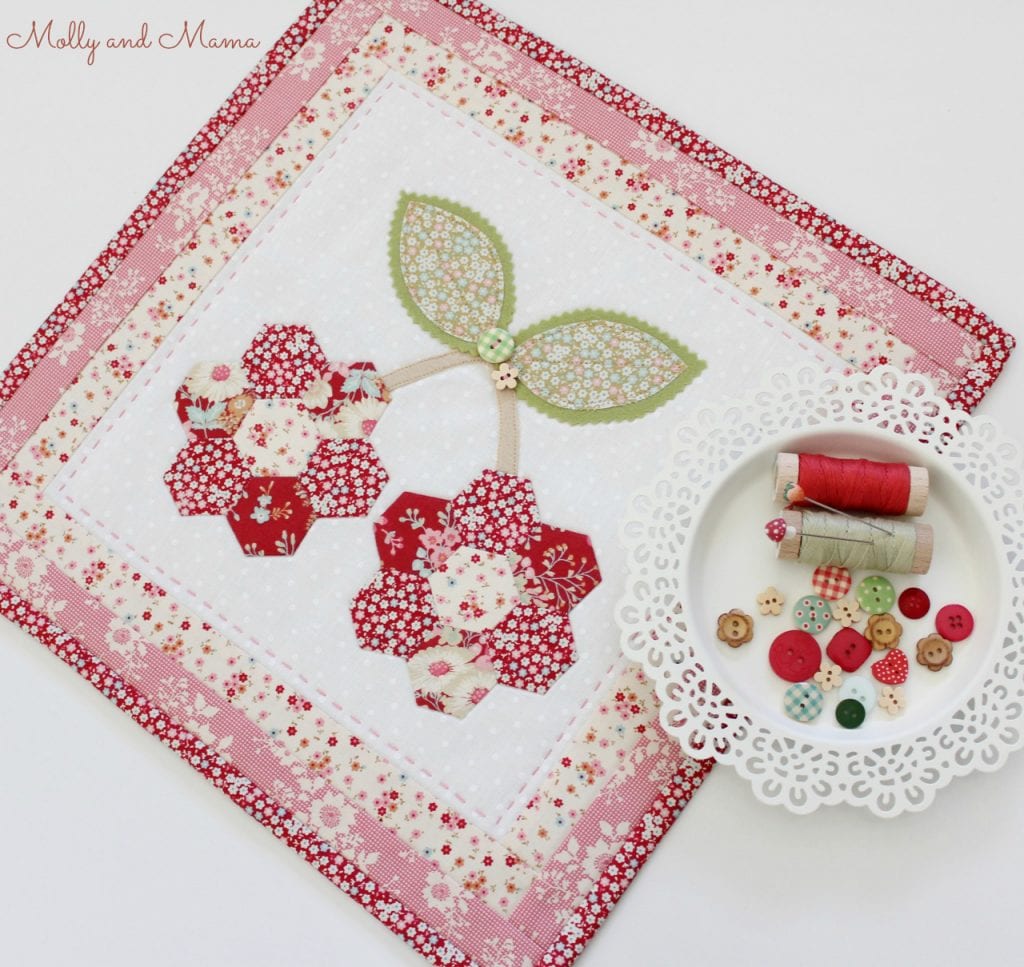 I'm also going to pop by the Tilda Trunk Show when it heads to my favourite local patchwork store, The Quilter's Angel, on the 25th of September. Perhaps I will see you there? Marion and Steph can also supply you with everything Tilda. So be sure to pop by their website if you can't make it to the store.
What have you been making lately? I'd love you to share. Tag me on instagram so I can take a peek!
Happy sewing, Lauren x
This post was written by Lauren Wright and appeared first on Molly and Mama http://www.MollyandMama.com.au
*this link is an affiliate link