Pretty Projects from Recent Weeks
If you spend any time on instagram, you'll know that I love posting little updates every day or so. And while I've been able to share some pretty projects in recent weeks, there's a lot I haven't been able to show you (as much as I'd love to). But I promise it won't be long before my secret sewing is revealed! And it will be worth the wait.
In the mean time, I thought I'd give you a little round-up of some of the small pieces I have been working on, or the fabrics and materials that have been inspiring me.
Lisa from A Spoonful of Sugar recently made some lovely lavender sachets adorned with tiny crochet doilies. I remembered that she had sent me some of these pretty doilies a while back. So I used her tutorial to make some sachets in beautiful Liberty lawn from Ava and Neve.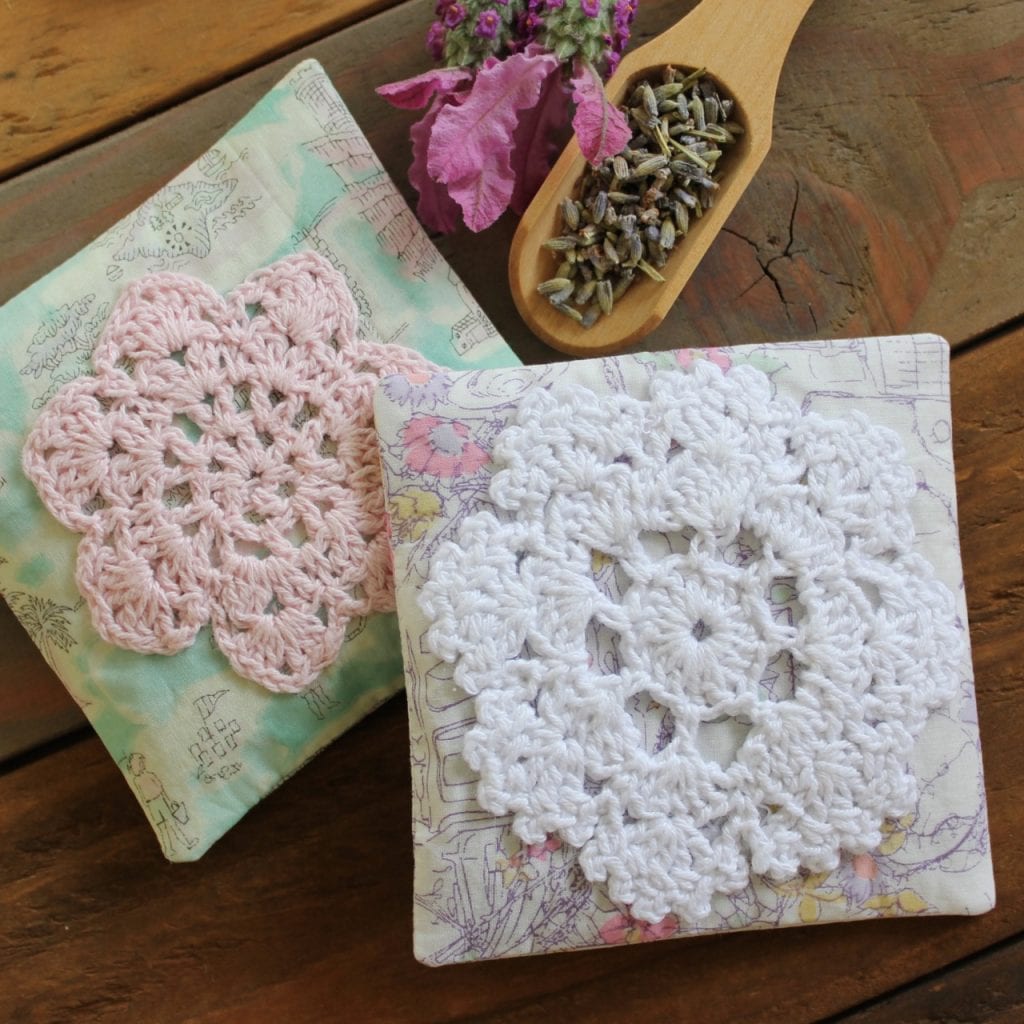 Then I selected some of my favourite scraps of fabric, vintage lace, linen and ric rac. These little lavender sachets came together really quickly.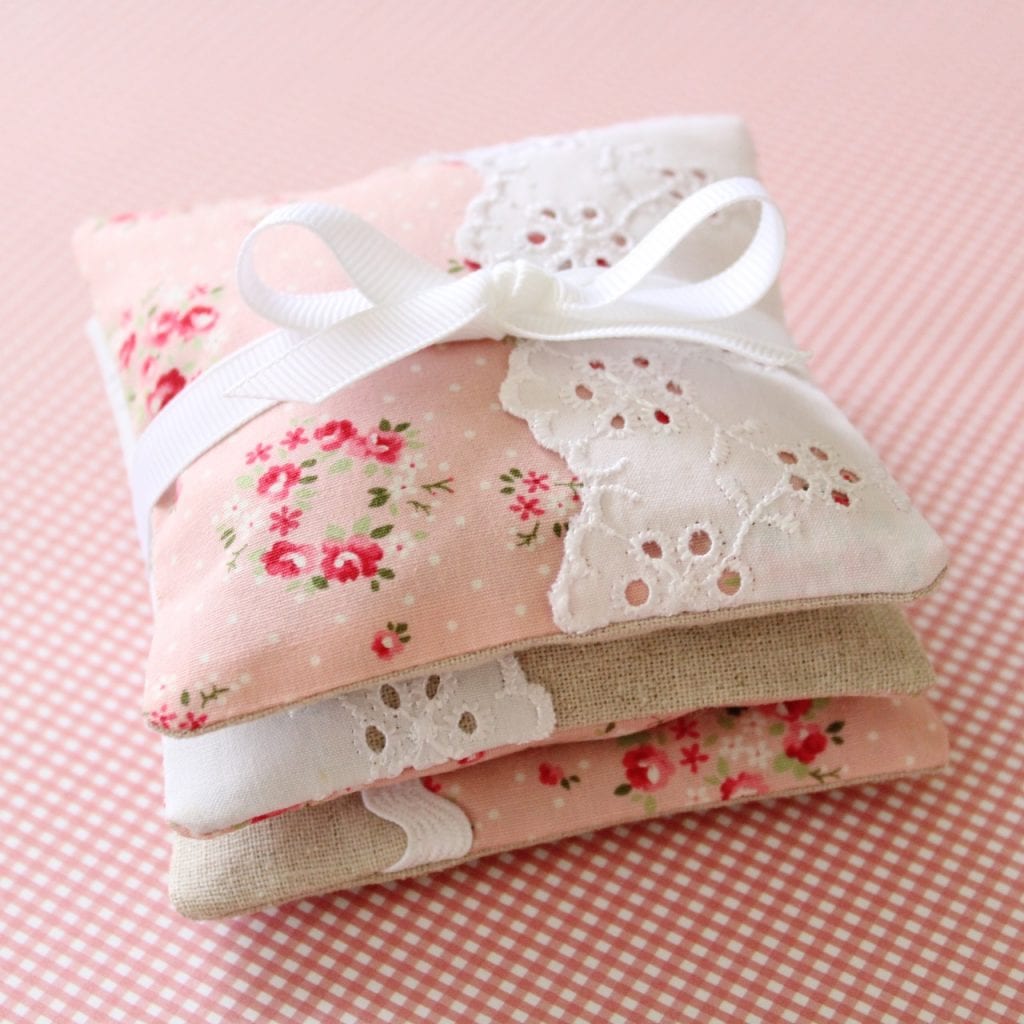 Now I've got plans to make lots more. They're great little gift ideas and perfect Christmas stocking stuffers too.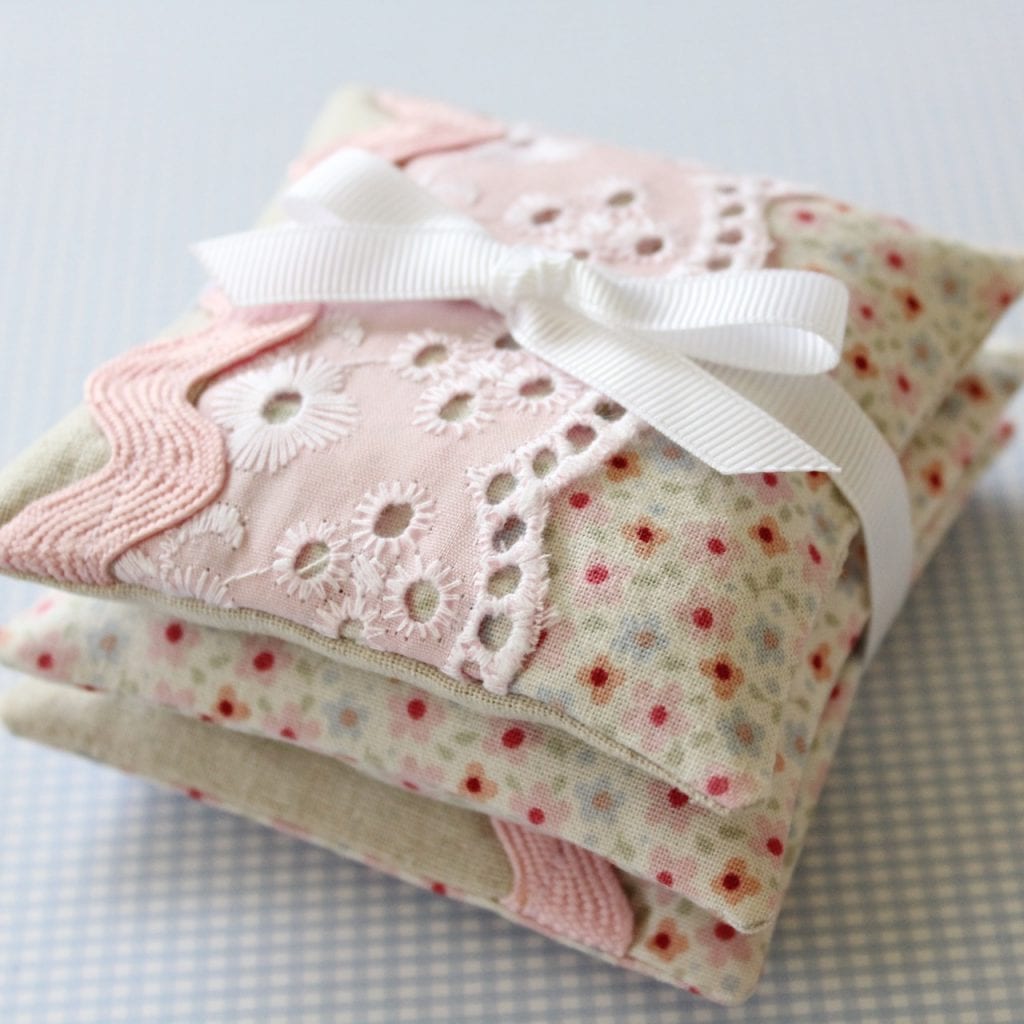 Another simple Christmas gift idea will be to make more of these easy pot holders. I created a tutorial for this one over on the Sizzix blog. They can be used as a mug rug too. If you haven't worked with hexagons or English paper piecing before, you might like to read this tutorial about Making Hexagons.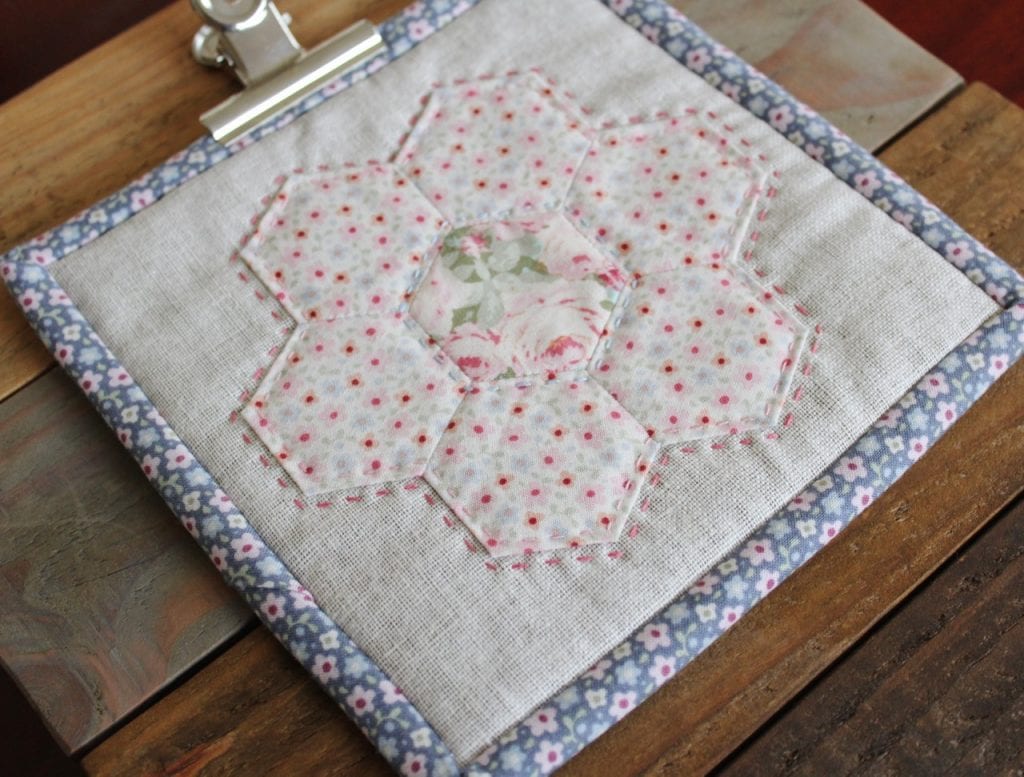 Here's some more English paper piecing. I was trying out something new here. I love the yellow Liberty fabrics. They complement the bee embroidery beautifully. If you have any clever ideas for this little piece, please leave me a comment.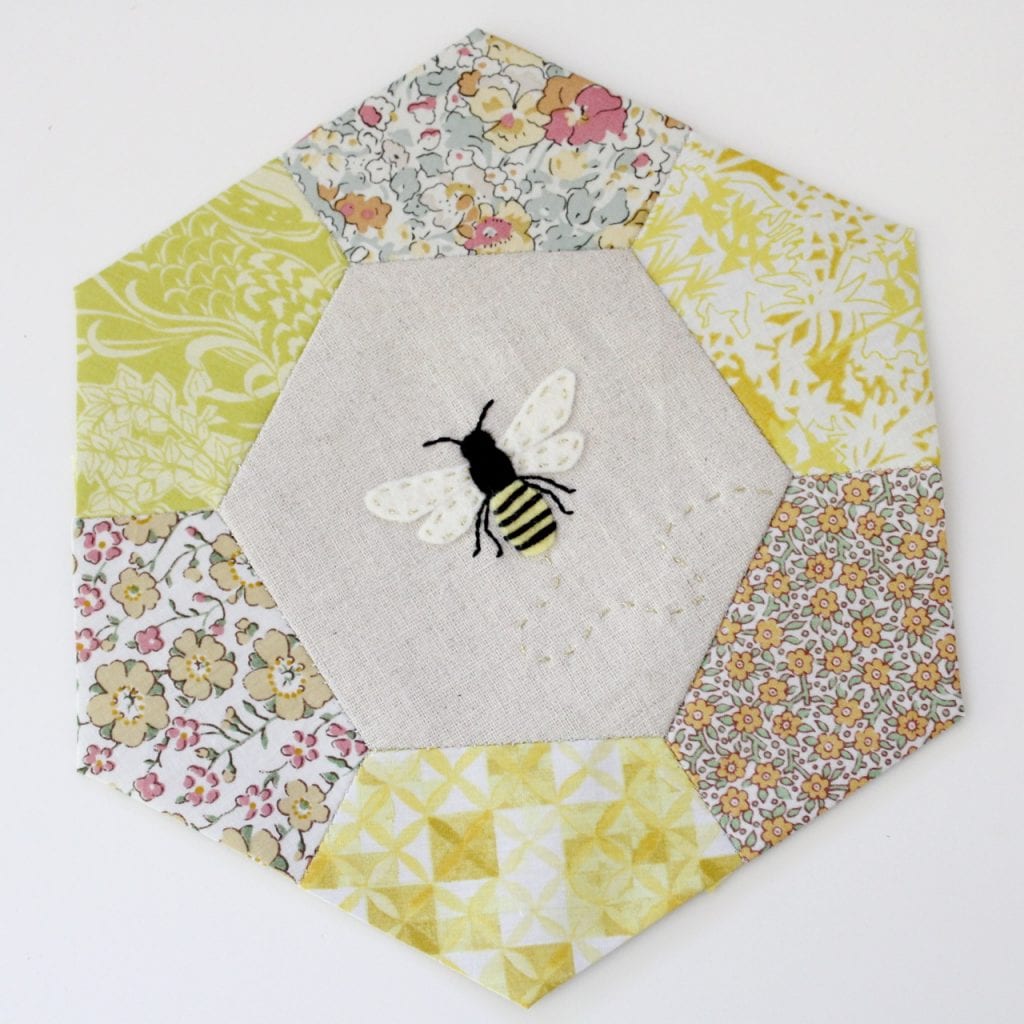 Recently Jen from One Thimble* wrote a facebook post about creating colour palettes. Pic Monkey have a great tutorial on how to create a colour palette from one of your favourite images, so of course I had to give it a go. This image is from my tutorial to sew a pretty pin cushion. And these are some of my all-time favourite colours!
*this is an affiliate link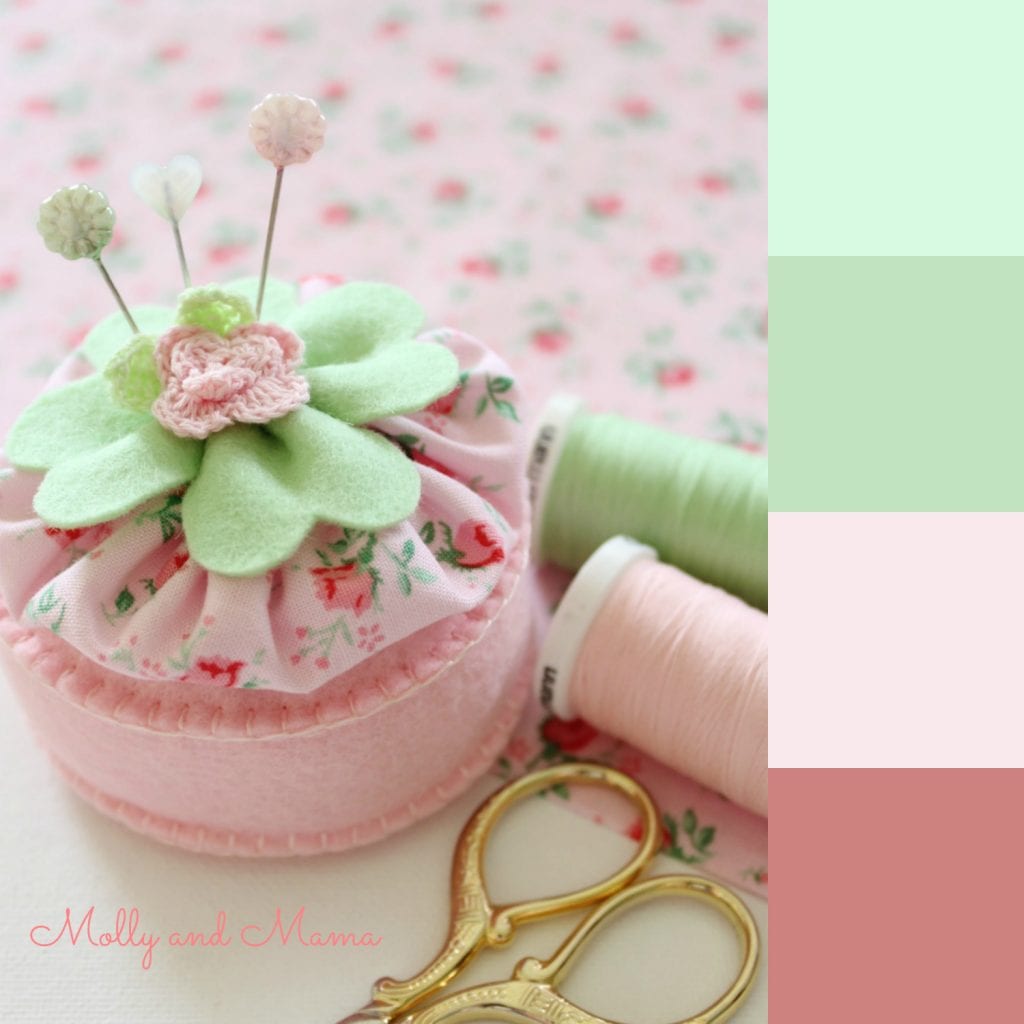 Have you sewn a Pretty Penny Coin Purse from my free PDF pattern? I love it sitting here on this beautiful bundle of pretty Liberty tana lawn fabric from Ava and Neve. Martina even has kits and matching purse clasps for sale on the Ava and Neve website. Her range of Liberty fabric is stunning!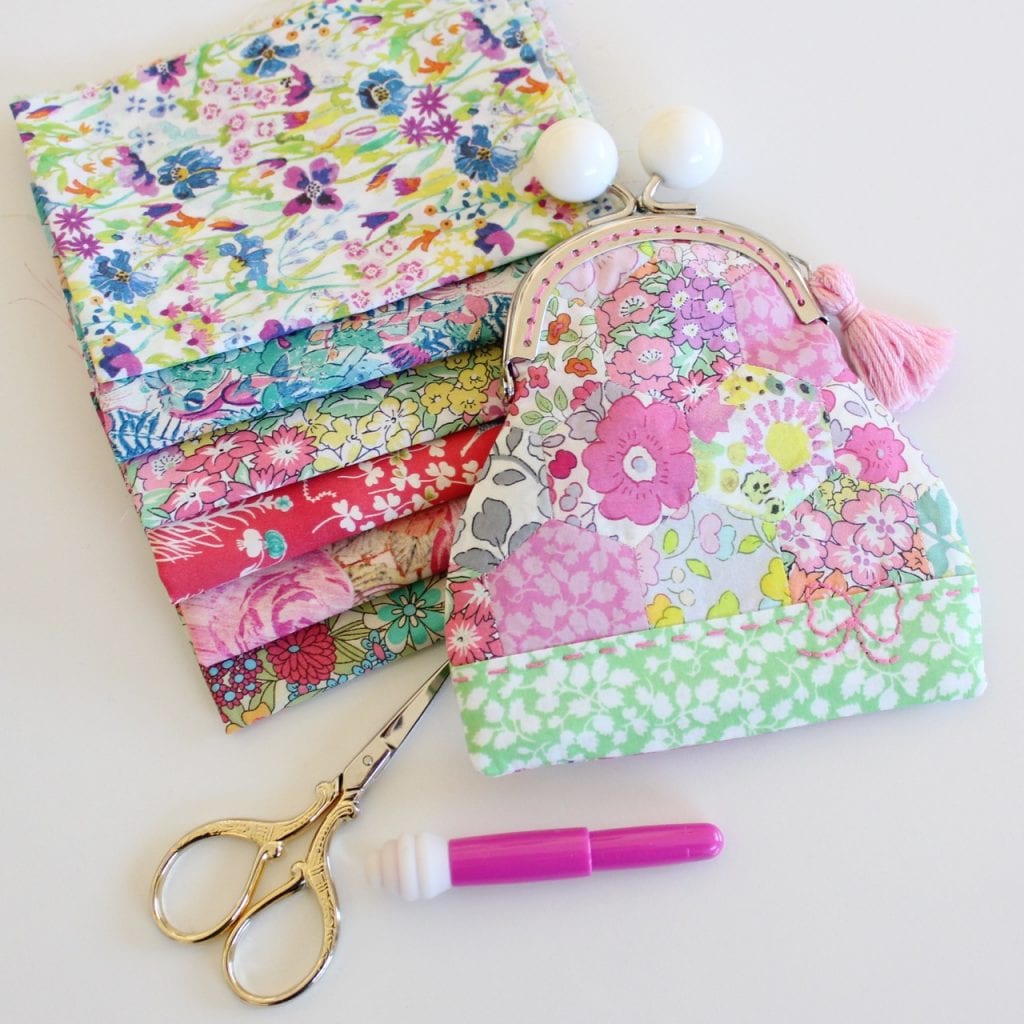 Ava and Neve also sent me these beautiful pink and green Liberty prints, Aurifil floss and even the delightful handmade pin cushion! How lucky am I?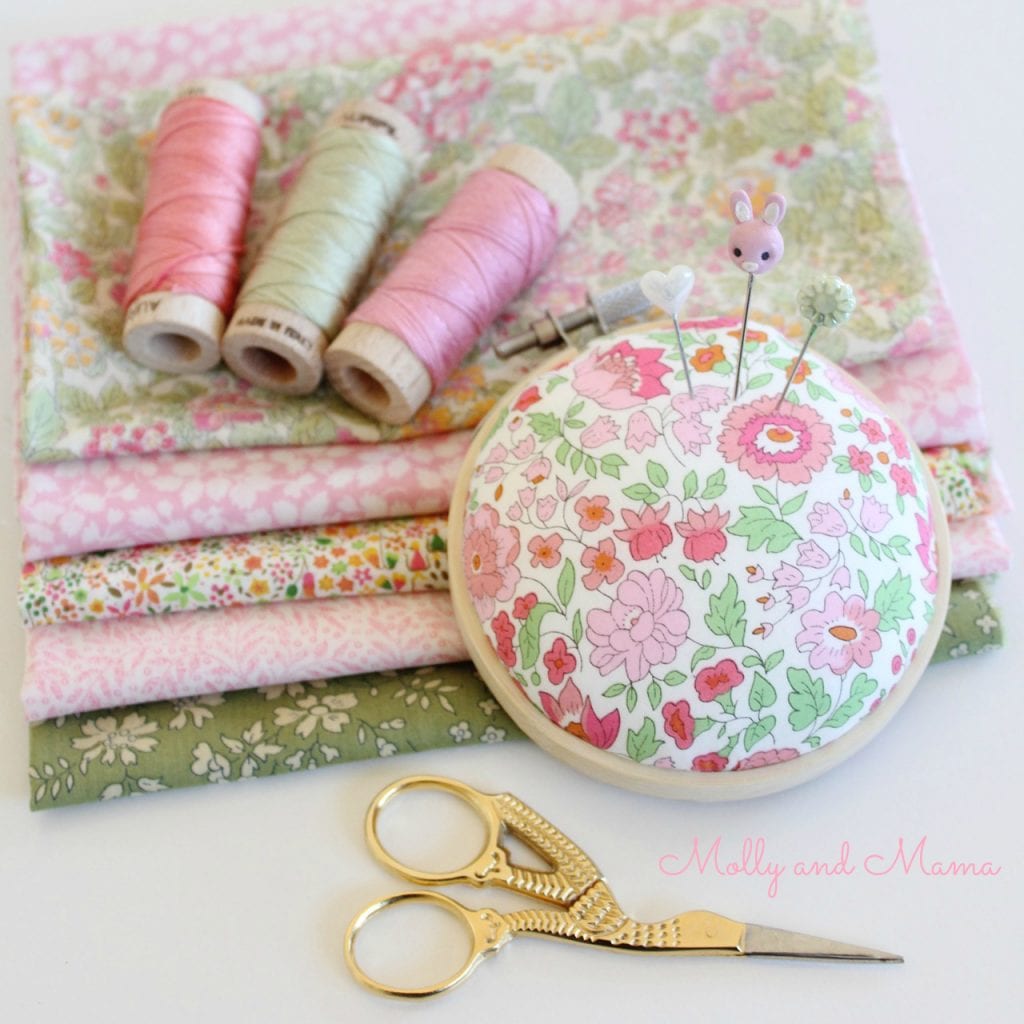 Sedef from Down Grapevine Lane has just released her very first book Quilt Petite: 18 Sweet and Modern Mini Quilts and More*
. I was lucky enough to receive a copy and it is absolutely lovely! I can't wait to make some of the pretty projects inside and share them with you! I'll be using some of the pretty hexagons I've been making below.
*this is an affiliate link

My lovely friends Bec and Libby from Poppies for Willow Event Styling placed a special order for some flower girl favours. I made six sleepy clouds to match the wedding colours. Aren't they cute? I hope the little girls love them! This cloud pattern is due for an update and will be back in the store really soon.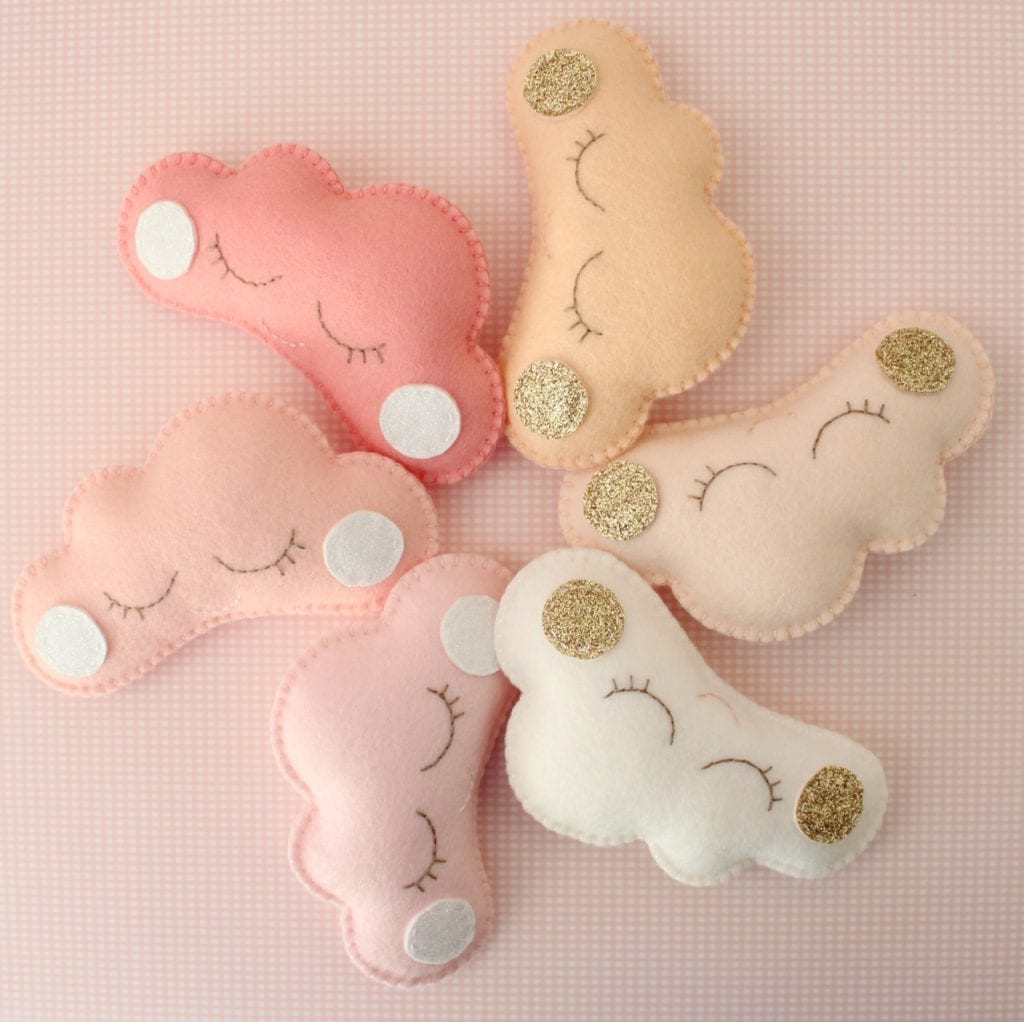 I have some lovely new felt tutorials coming and also some terrific Christmas goodies on the way too. So stay tuned.
Happy stitching, Lauren
This post was written by Lauren Wright and appeared first on Molly and Mama http://www.MollyandMama.com.au