The 'Quilt Petite' Blog Hop: Dresden Cushion

Welcome to my stop on the 'Quilt Petite' Blog Hop. This beautiful book is the first release by Sedef Imer of Down Grapevine Lane. It's filled with stunning images, inspiring ideas, and a beautiful range of projects that showcase a wide range of techniques.
When Sedef asked me to join her book tour, I was beyond thrilled. I have admired her work for a long time. The way she combines pretty prints and trims with appliqué and quilting is really inspiring! When 'Quilt Petite' arrived in my letter box, I couldn't get the wrapping off fast enough. A quick flick through those thick glossy pages confirmed that this book would be on my favourites list for a long time.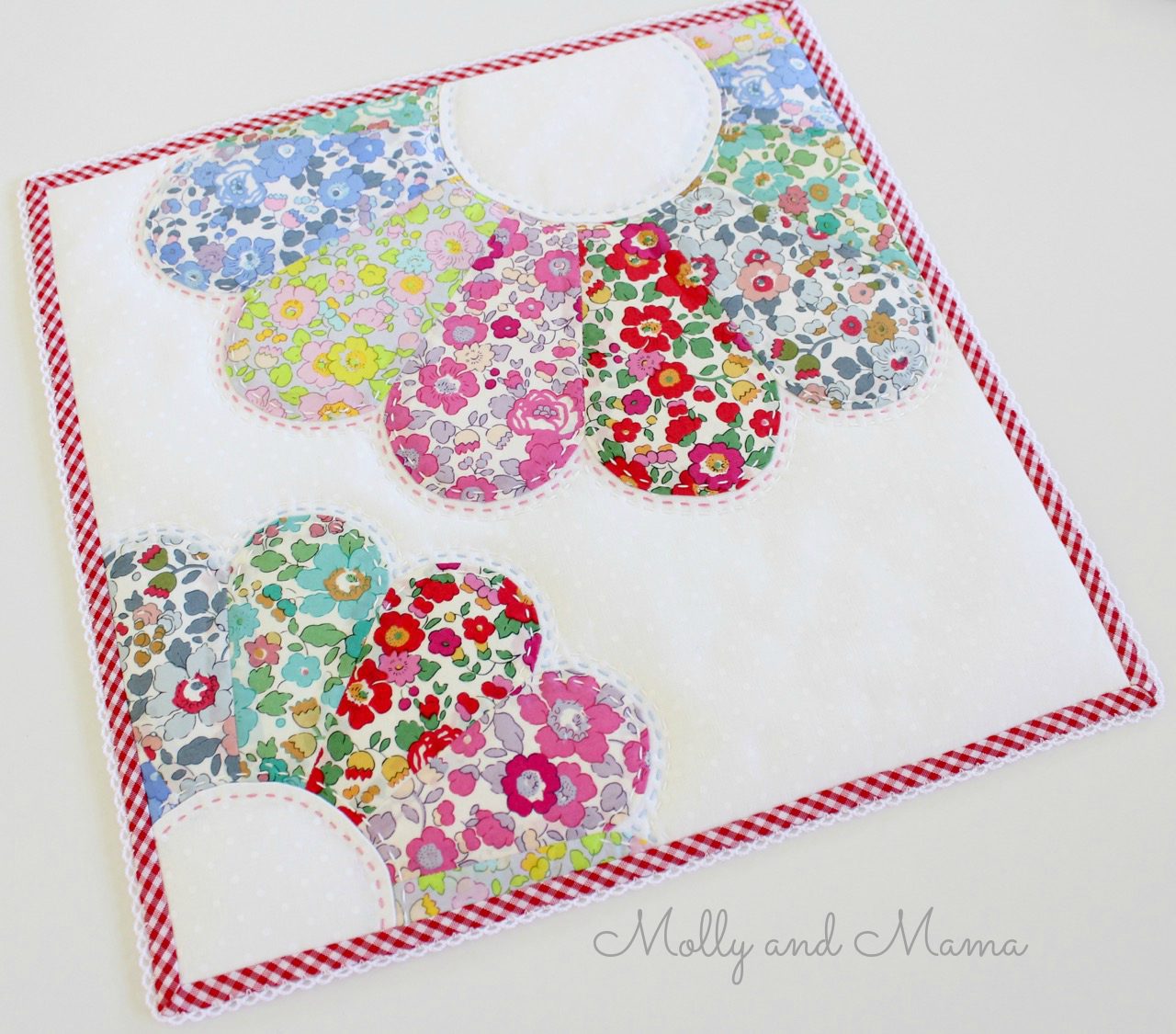 Picture dainty florals, lovely notions, and exquisite attention to detail. Every page is visually stunning. As you read the text, Sedef's style shines through. The project tutorials are detailed, descriptive and well illustrated. It was really difficult choosing only one project to sew for this blog hop. And as Christmas creeps up on us, I know I will be sewing more.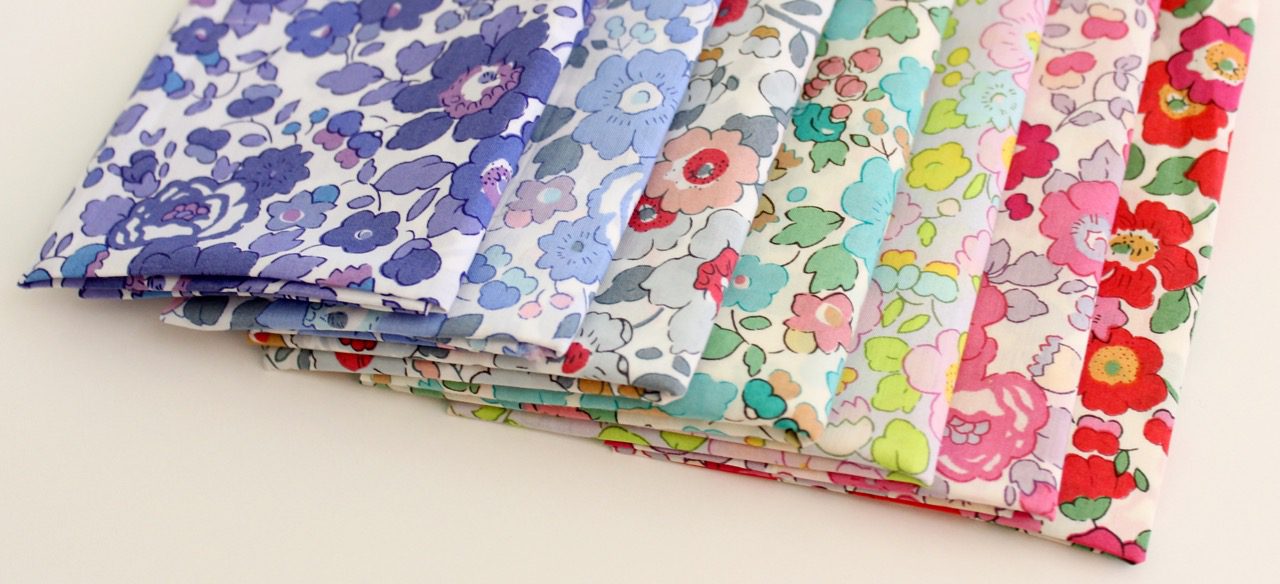 The Dresden Cushion on page 24 jumped out at me right away. If you're familiar with my work, you'll know that I have a 'thing' for Liberty fabrics. And I could just picture the Liberty Betsy range being perfect for this project. Luckily I had a number of different coloured Betsy's on hand from Ava and Neve.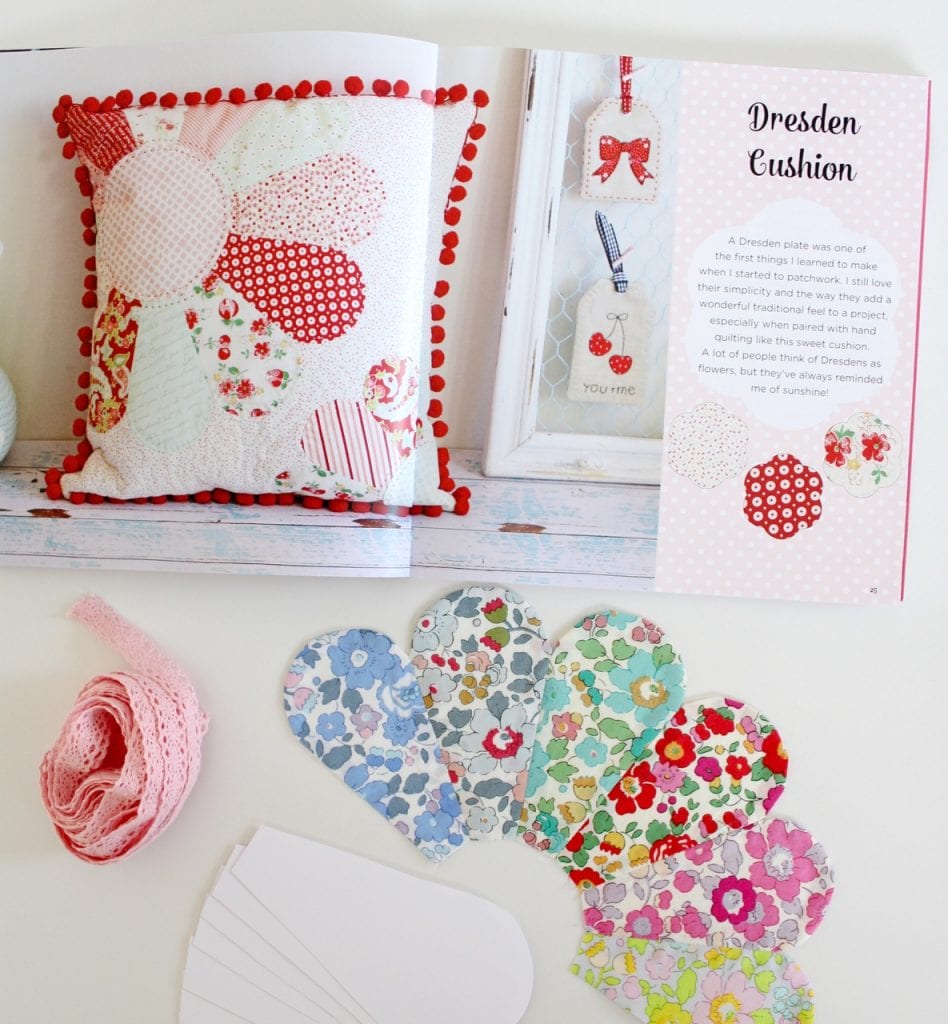 The Dresden plate (flower) design is made using the English paper piecing technique. EPP has become a big love of mine this year. You can read more about it in my EPP tutorial if you're interested.
As the Dresdens were hand stitched, they take a little time to sew. But I find slow sewing in the quiet of night is a lovely way to relax at the end of each day. And the finished effect is well worth the effort. The same goes for the hand quilting and sewing the binding down by hand too.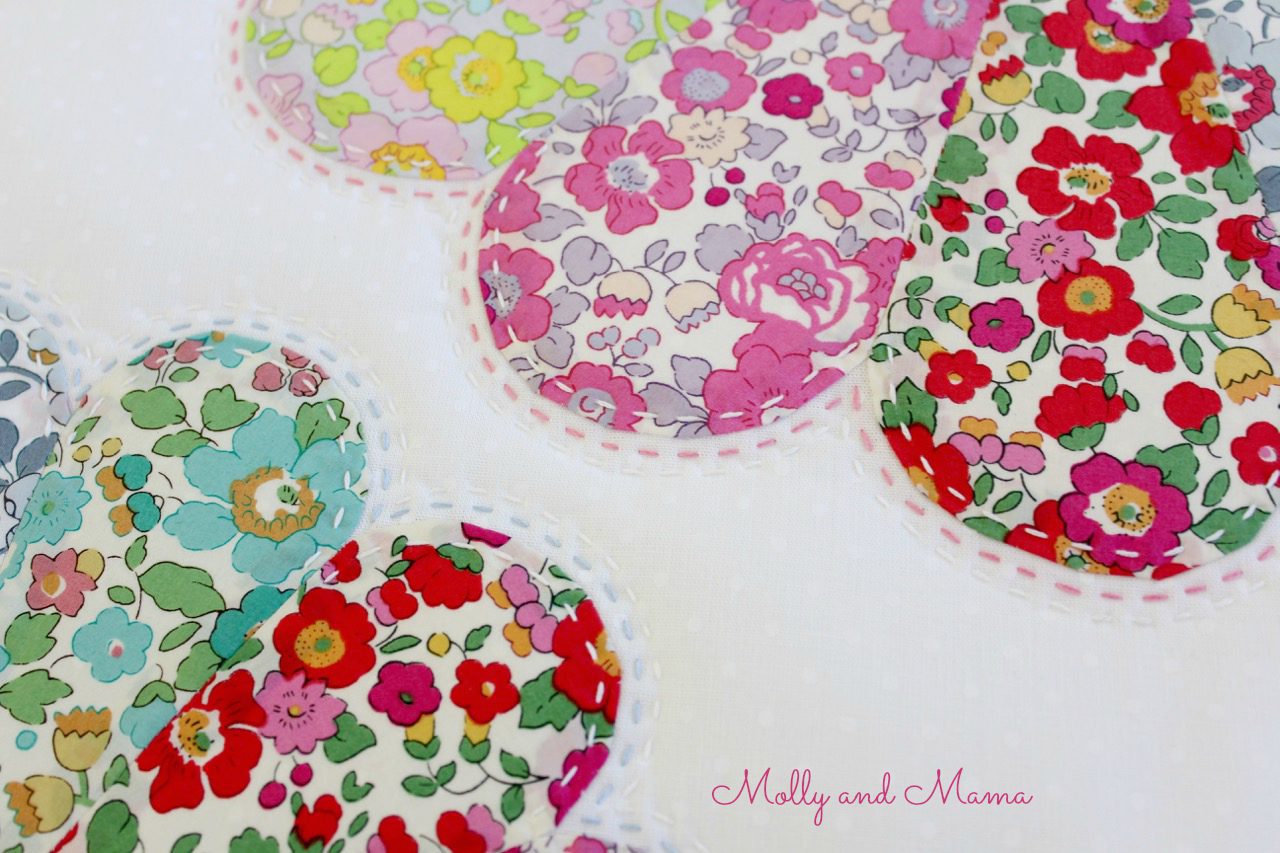 I loved the look of the finished Dresdens so much that I decided to make a mini quilt instead of the cushion cover described in the project tutorial.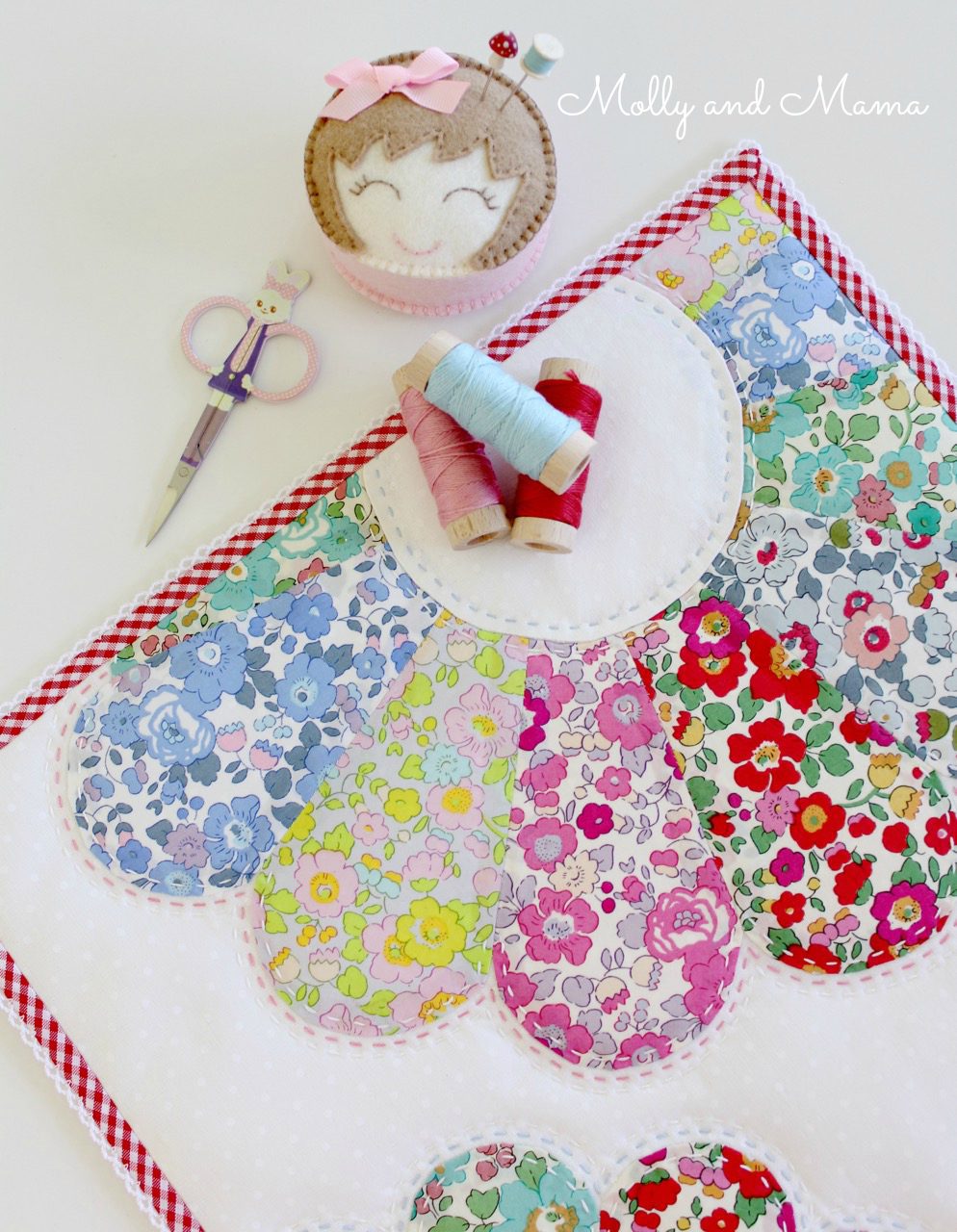 I'm planning to hang this beauty in my studio so I can enjoy it everyday. My Miss Molly pin cushion loves it too!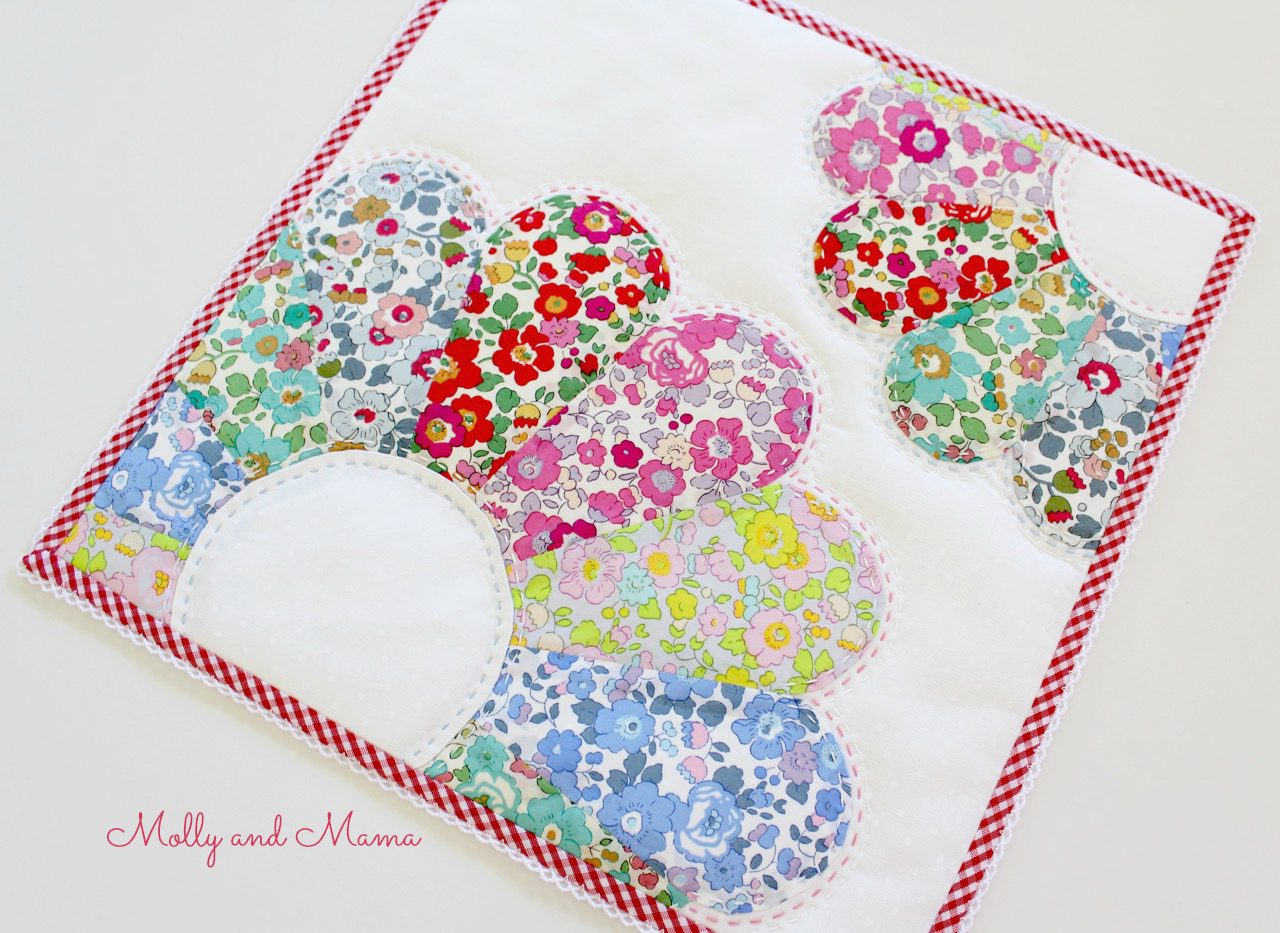 I find that a lot of the fun in my sewing journey comes from choosing fabrics and notions, trying new projects and seeing how everything comes together. Sometimes a project needs frills and lace to pretty it up. But I felt like these beautiful fabrics spoke for themselves. And the simple white chambray with tiny white dots made the perfect backdrop to showcase the beautiful rainbow of Betsy florals!
~~~~~~
Be sure to follow along and visit all the makers on the Quilt Petite Blog Hop. It really is a tremendous line up of talent (and I feel so privileged to have been asked to join in). Start at Sedef's blog below and be sure to enter her lovely giveaway too!
Have you got a copy yet? Just follow this link if you'd like to purchase Sedef's lovely book Quilt Petite: 18 Sweet and Modern Mini Quilts and More
*
(*This is an ad link which means I will earn a small commission if you choose to make a purchase using this link. This enables me to continue to bring you free tutorials and other beautiful content, so thank you for your support).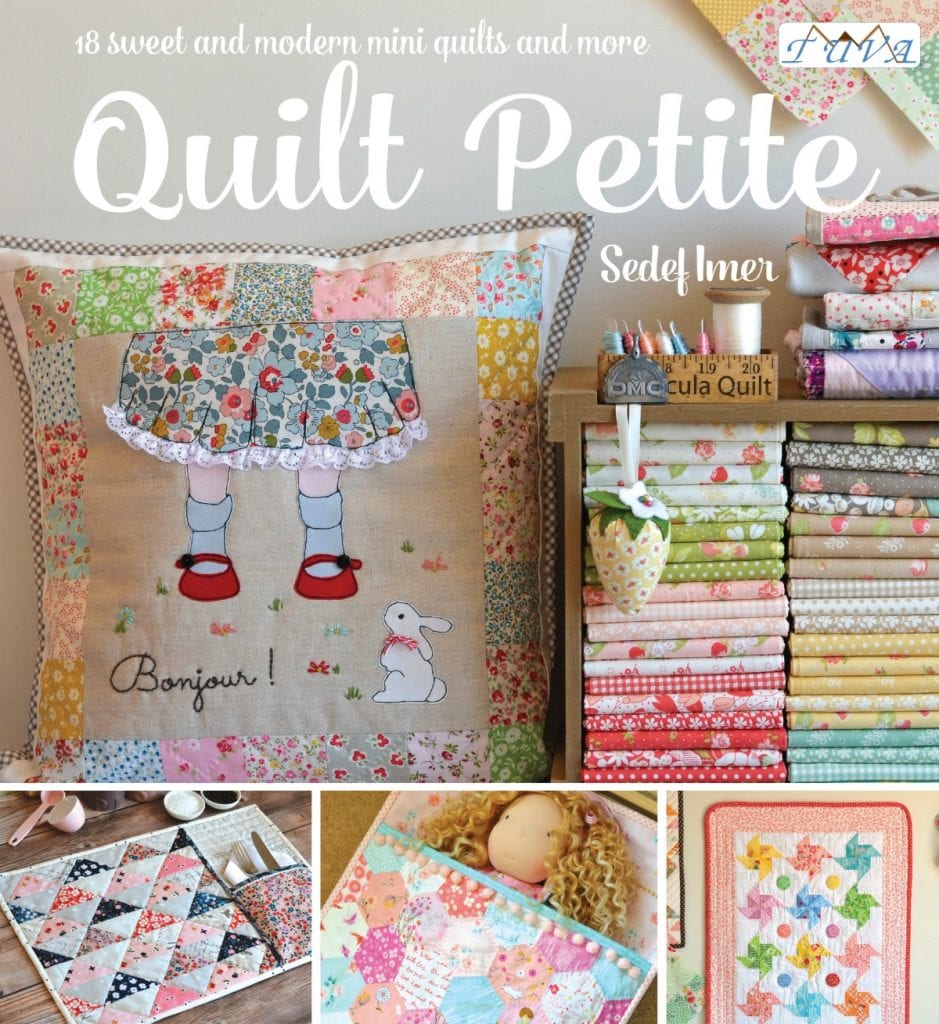 Happy stitching, Lauren x
This post was written by Lauren Wright and appeared first on Molly and Mama http://www.MollyandMama.com.au