Thinking About How To Boost Your Creativity
I've been thinking a lot lately about ways to boost your creativity. You see, I've been pretty quiet here on the blogging front lately. There's lots going on behind the scenes but there's not a lot to show for it at Molly and Mama. And I've spent a bit of time pondering what I can do to make some positive changes and really share my love of sewing, making and creating.
While all this pondering was taking place, my lovely friend Jen asked me if I'd like to contribute an article to her wonderful digital sewing magazine, One Thimble*. I immediately knew what I would be writing about!
The article contains lots of suggestions for practical steps you can take to coax that creativity back. I asked other makers and designers for their ideas too. My favourite suggestions include procrastinating by cleaning out your sewing space instead. If inspiration doesn't strike during the cleaning phase, you'll have a neat and tidy work space ready for when it does. And you'll probably unearth some gorgeous fabrics or notions that you didn't even remember that you had. They might be just the thing to get your creative brain working again.
You can also turn to social media and magazines to inspire and excite. Issue 20 of One Thimble* has a huge list of practical and helpful articles to read. It's a magazine that I feel really passionate about. I love the vision and enthusiasm that Jen shares in every issue.
*this link is an affiliate link which means that I will make a small commission if you choose to purchase the magazine. It won't affect your purchase price, but will enable me to keep bringing you free tutorials and sewing tips. Thank you for your support.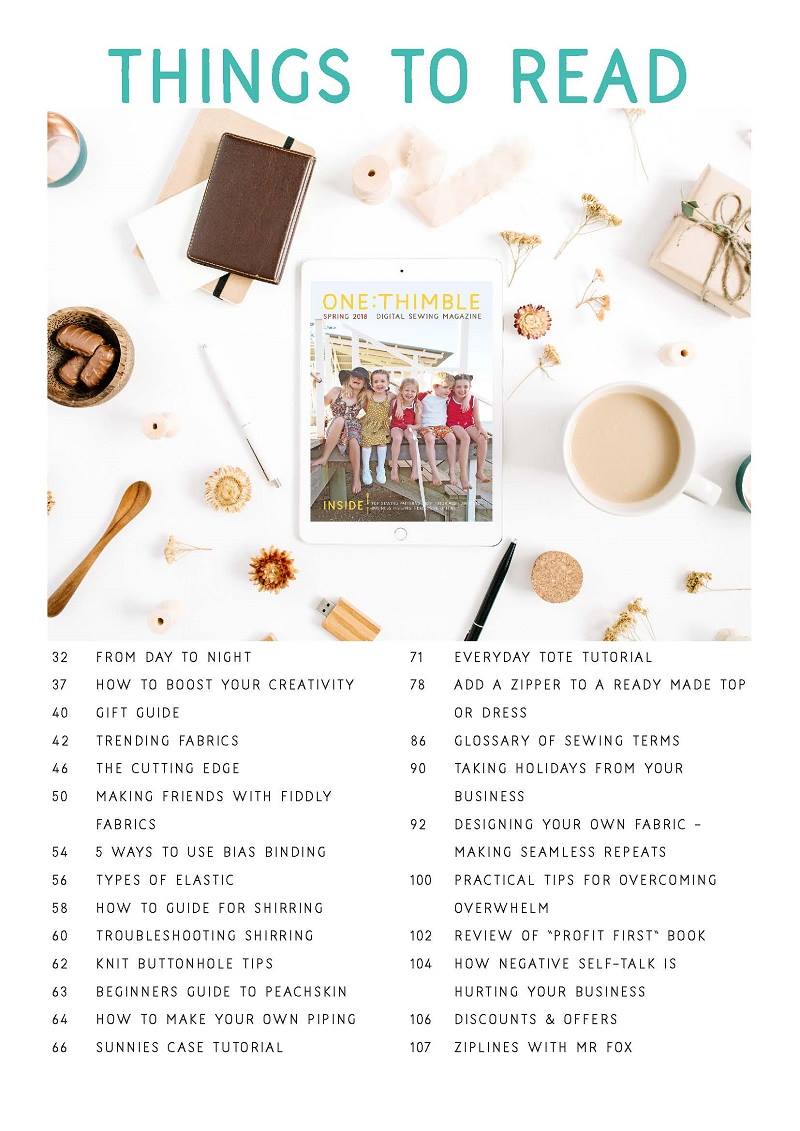 To read the article and find out more about One Thimble, please visit their website*. The magazine represents brilliant value for money. There's always so much included, including 10 PDF sewing patterns and more. Issue 20 is all about Spring and has such a fresh and Summery vibe! Please be sure to take a look. Support our handmade community and inspire yourself at the same time.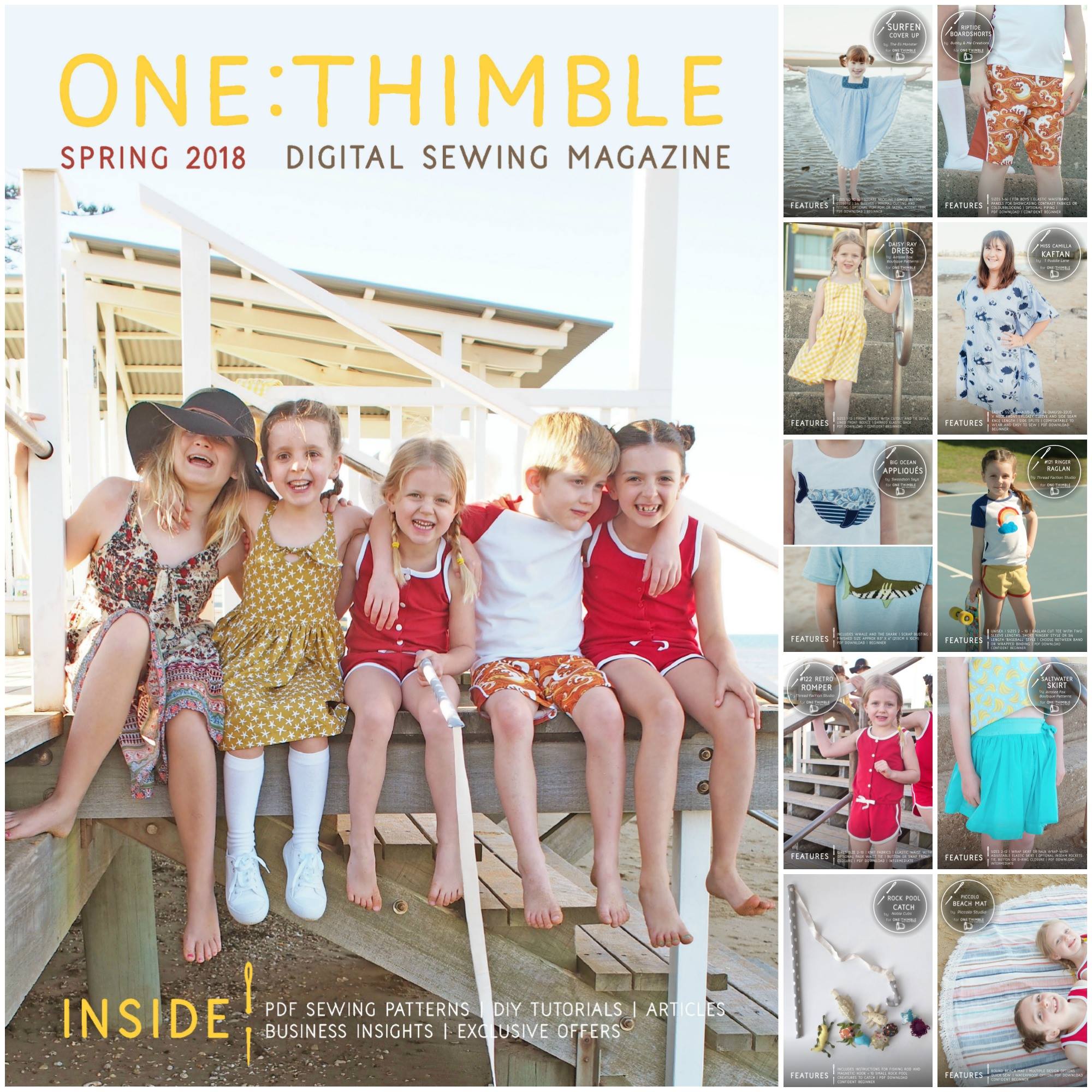 Happy stitching, Lauren x
This post was written by Lauren Wright and appeared first on Molly and Mama http://www.MollyandMama.com.au