On Point Pouch for Make Modern Magazine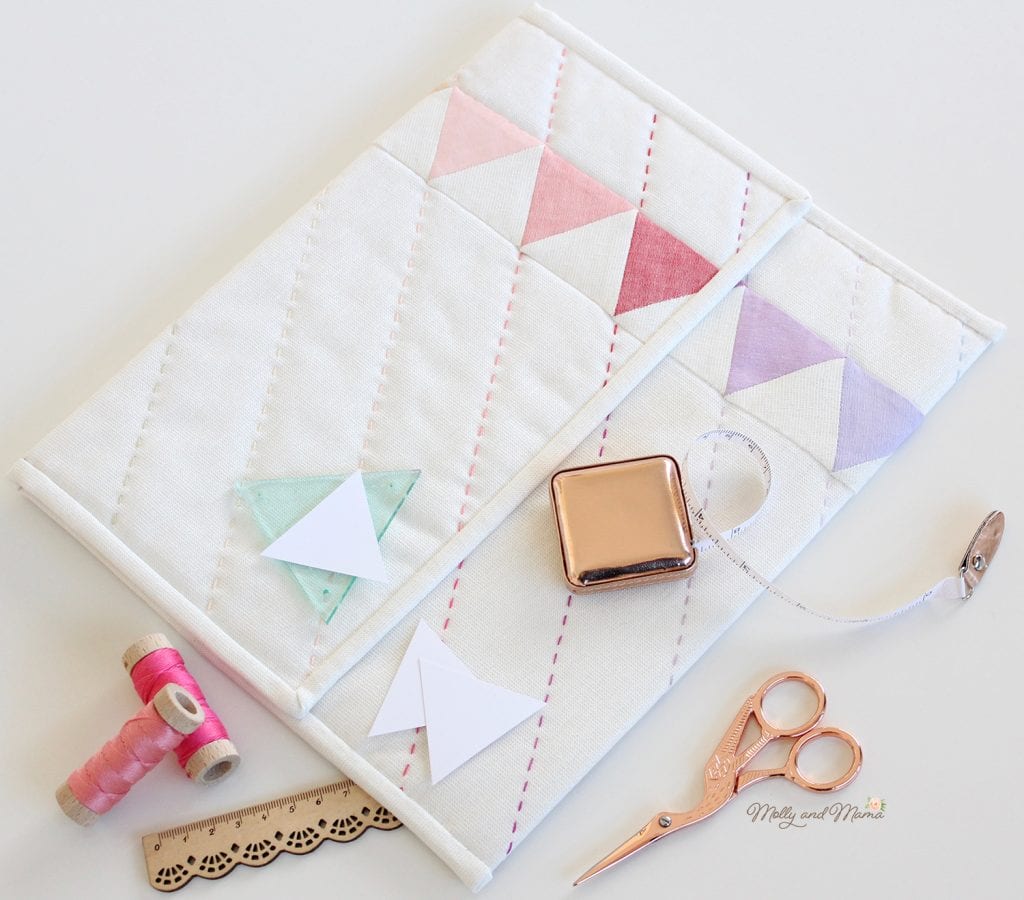 Issue 30 of Make Modern Magazine has just released and I am thrilled to announce that, not only am I featured in a 'Meet the Maker' write up, but I have also contributed a new design. Introducing the On Point Pouch! You can read more about my new pattern below.
*This post contains affiliate links. If you make a purchase via one of these links, it means I will earn a small commission. Your purchase price doesn't change though. Thanks for supporting Molly and Mama, so that I can continue to bring you free blog content.
Like most Molly and Mama designs, the On Point Pouch is the perfect project for beginners. The panel of English paper pieced, equilateral triangles are highlighted with hand quilting lines to give a superb finish to this straightforward design.
I loved photographing it with my favourite sewing supplies and my Fifi Fox Pin Cushion. You can pick up her instant download pattern in my store.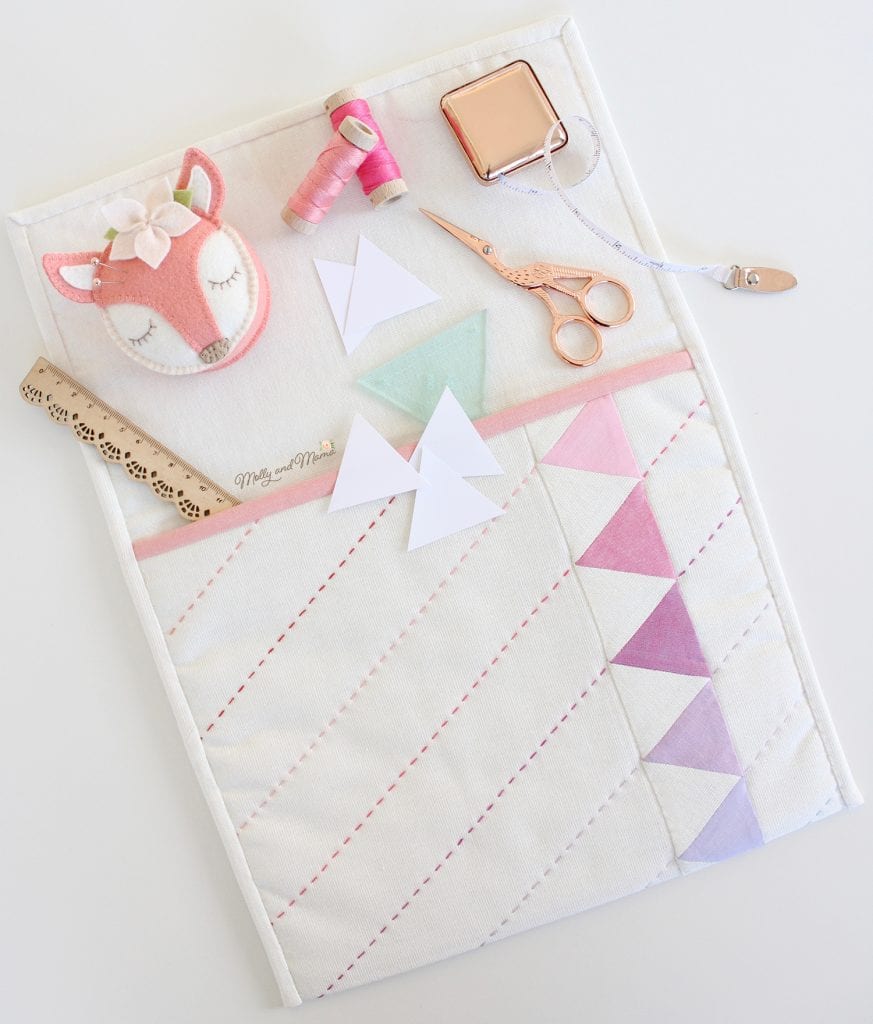 The rainbow tones of the triangles and coordinating hand quilting give the pouch a fun and fresh look.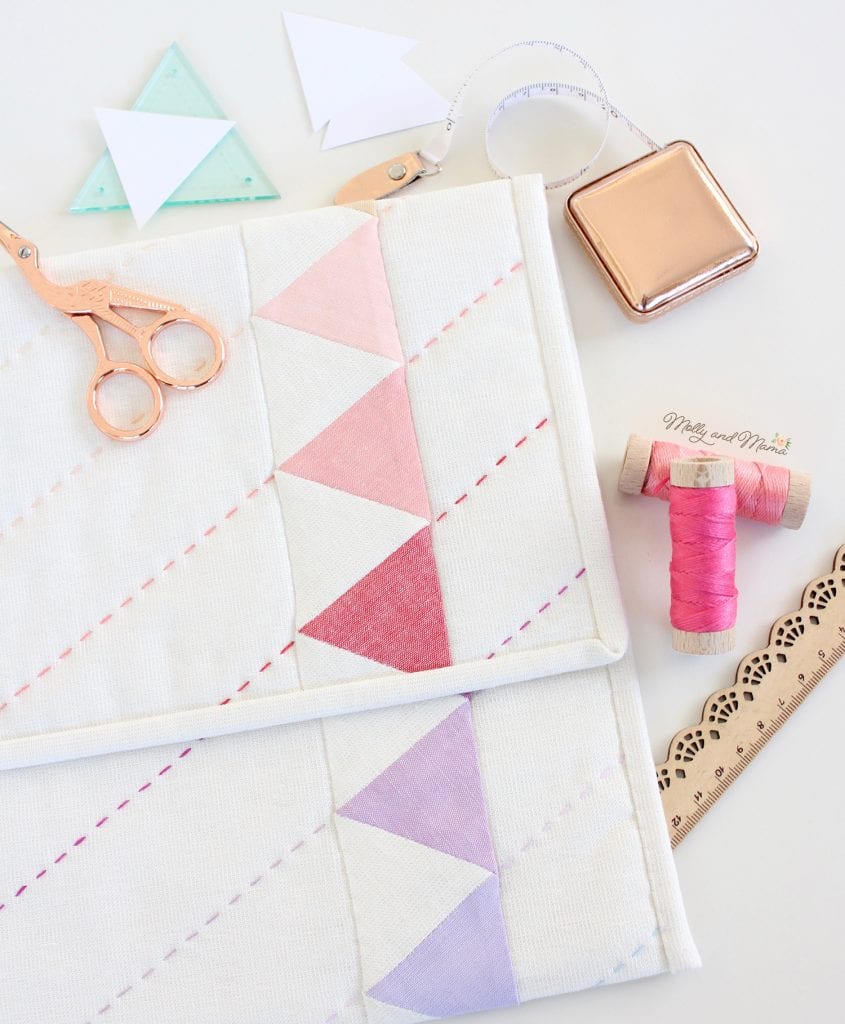 While it's a terrific size to hold your sewing supplies for stitching on the go, it would also make a lovely clutch bag.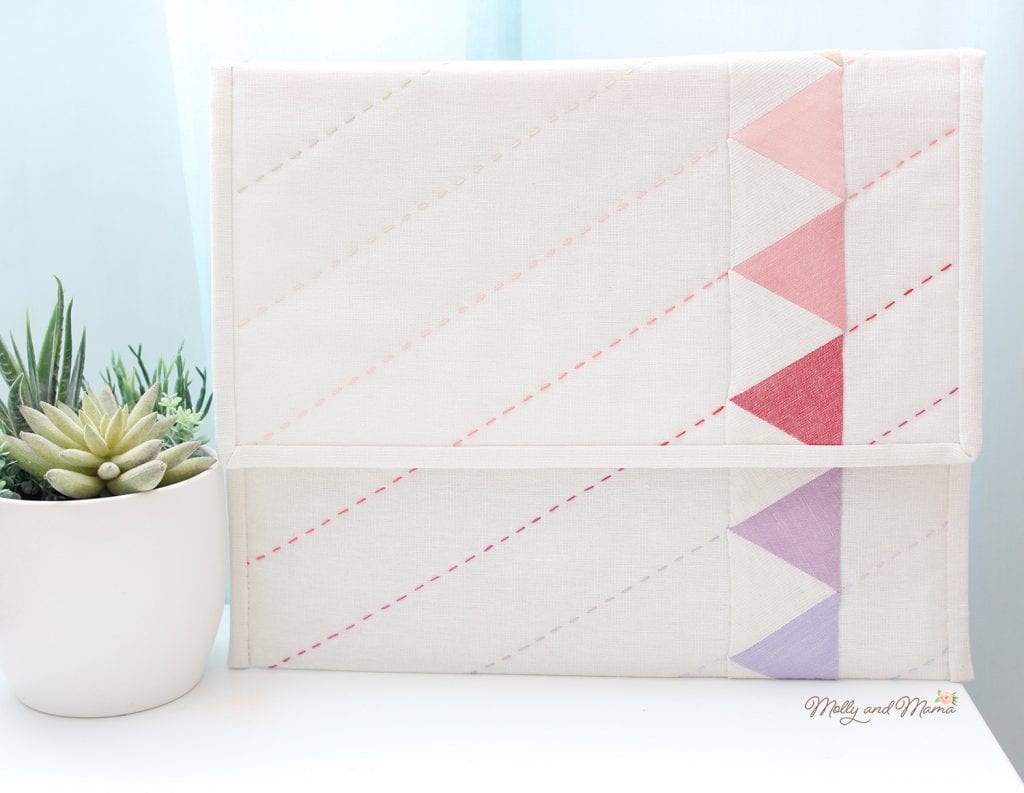 It even looks pretty from the back!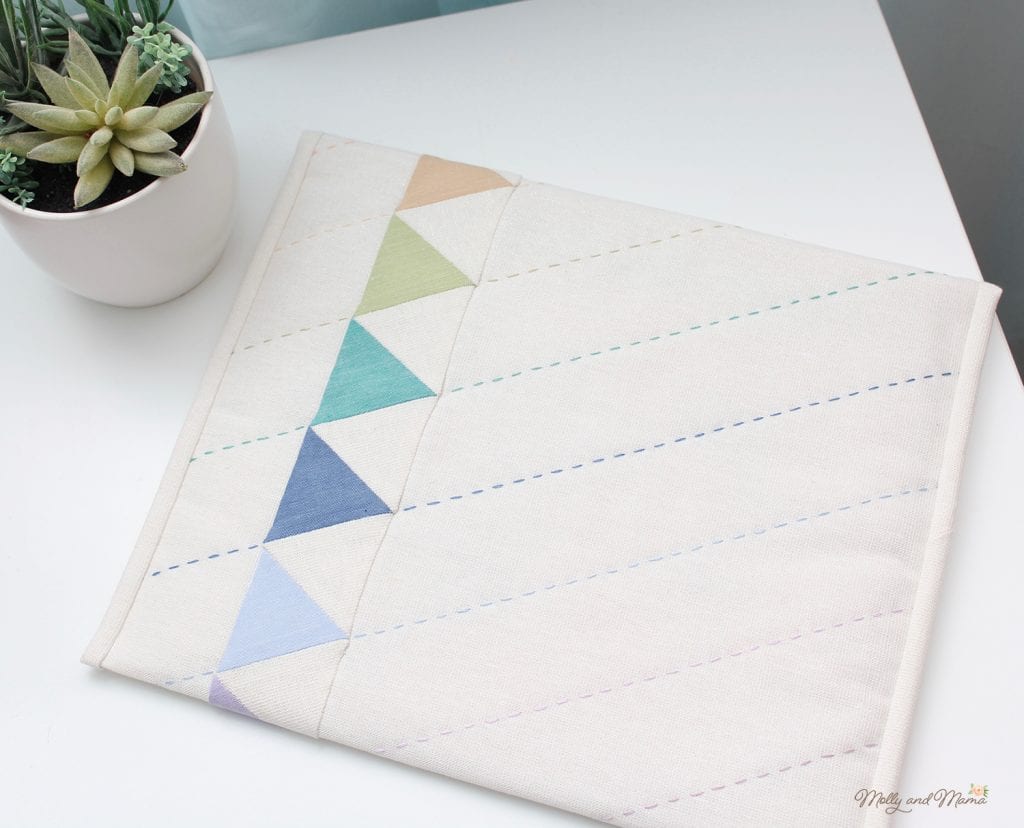 To make this pouch, and 11 other beautiful projects, head to Make Modern. It's a digital magazine, so you can download it immediately and be sewing right away! You'll also find a bunch of terrific articles (including my little feature where you'll learn a few of my secrets and a lot of my back story).
If you'd like to buy a copy of the PDF pattern on its own, just head to the Store.
Happy stitching, and reading, Lauren x
This post was written by Lauren Wright and appeared first on Molly and Mama https://www.mollyandmama.com.au