Cute Bee Projects for World Bee Day
The 20th of May is World Bee Day so it seemed the perfect day to showcase some of my favourite bee-themed projects and patterns. I have always enjoyed using bees in my sewing. While we're all familiar with the European honey bee, in Australia we also have over 1700 species of native bees. They come in all shapes and sizes, but in our garden we keep hives of the stingless varieties. They are such small little bees (smaller than a fly) and they're super friendly and social. We just love having them in the garden.

Do you have special bees where you live? I have seen the odd blue banded bee buzzing in the vegetable patch, and introduced honey bees of course. It's nice to use them in my work. Here's just a few of my favourite projects using bees!
Molly and Mama Bee Inspired Projects
The Hexagon Bumblebee Bag was so named because it was originally made using the Tilda Bumblebee collection. The bag features an English paper pieced hexagon panel at the base, including four embroidered hexies (the bottom left one being a bee!).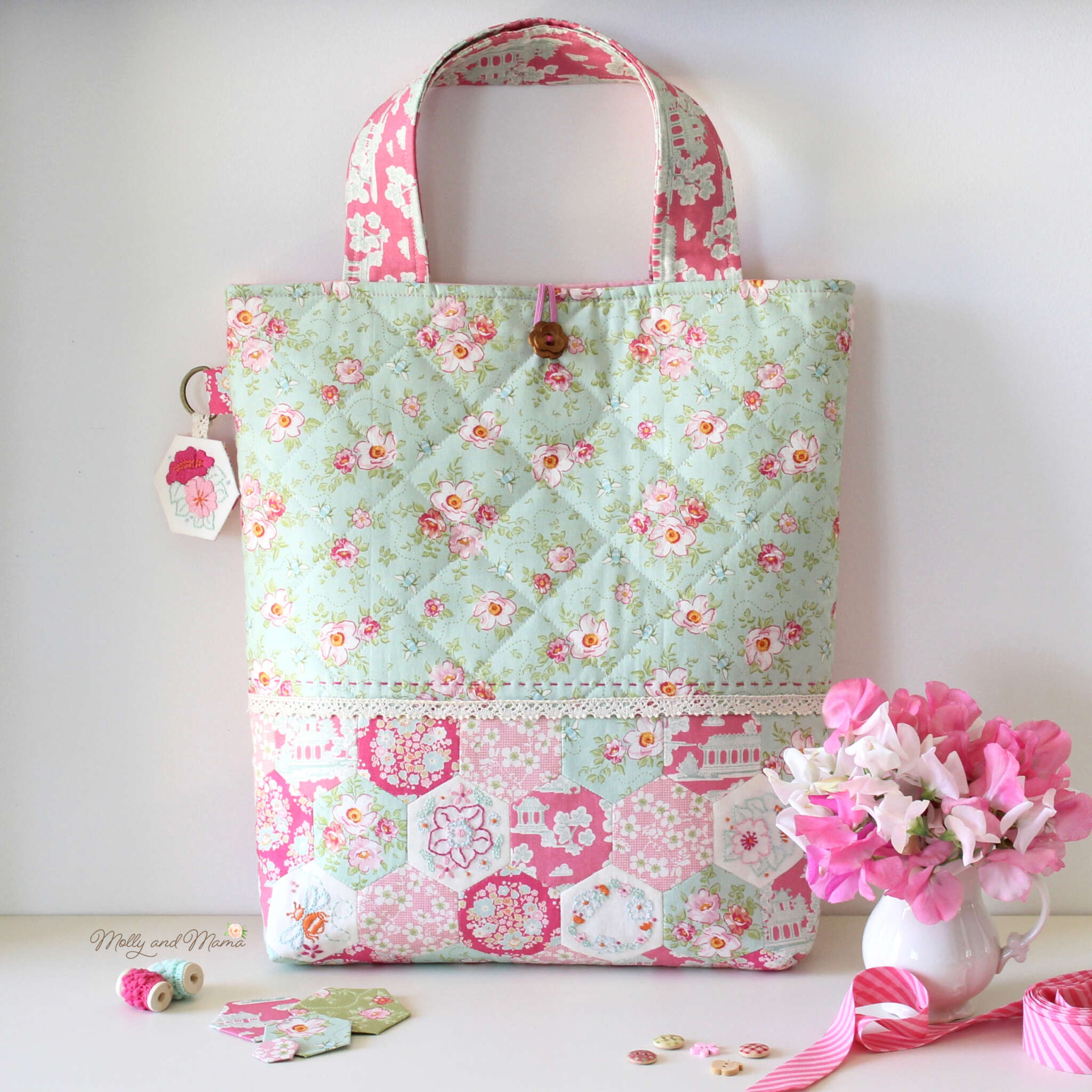 The Serious Sewist's Set has a wool felt appliqué bee adorning the centre of that huge pin cushion and also on the matching scissor charm. So cute!
It's easy to hand stitch in place so that the wings can still move about!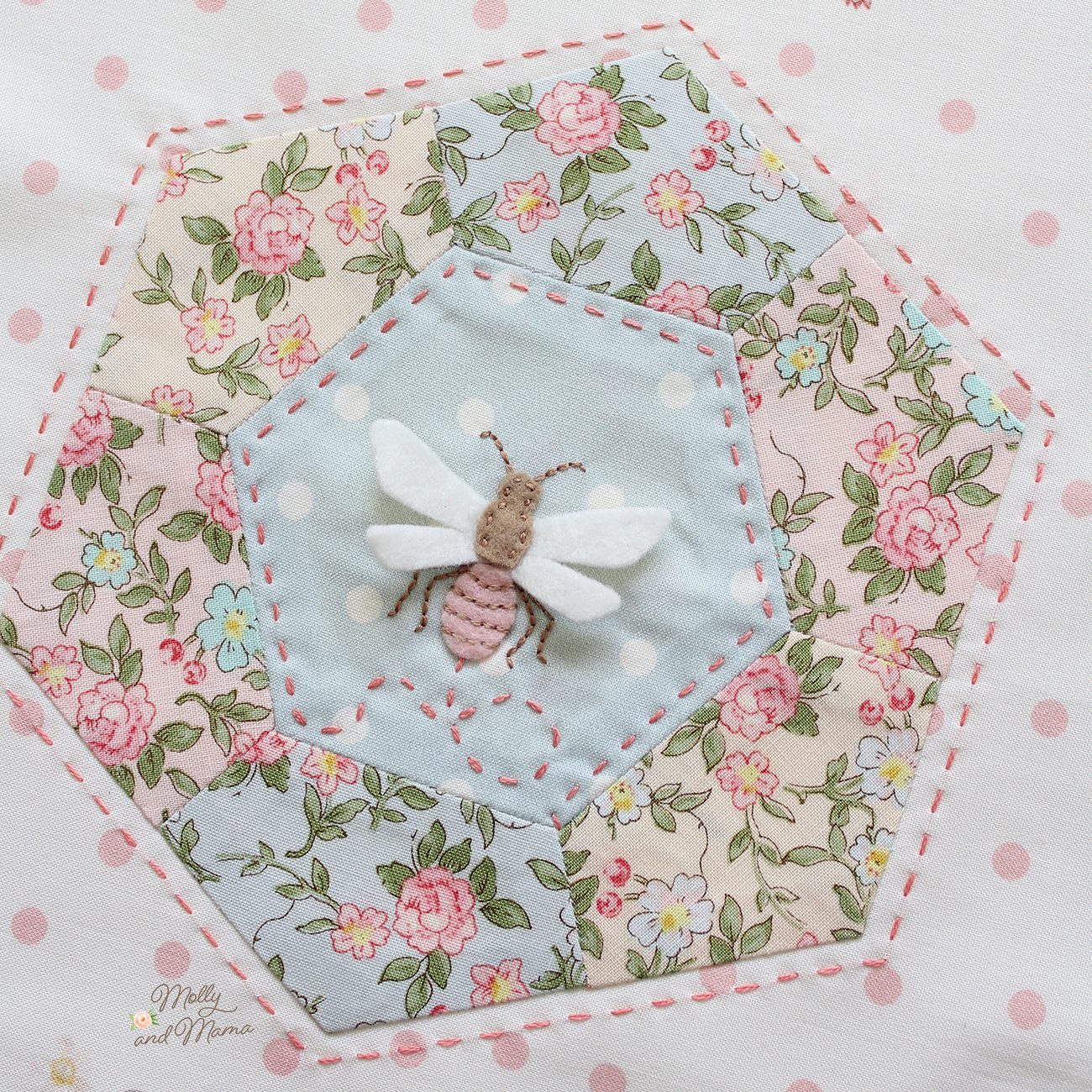 Even the Nan's Garden Stitchery features a tiny buzzing bee! This design was inspired by my grandmother Molly's glorious garden.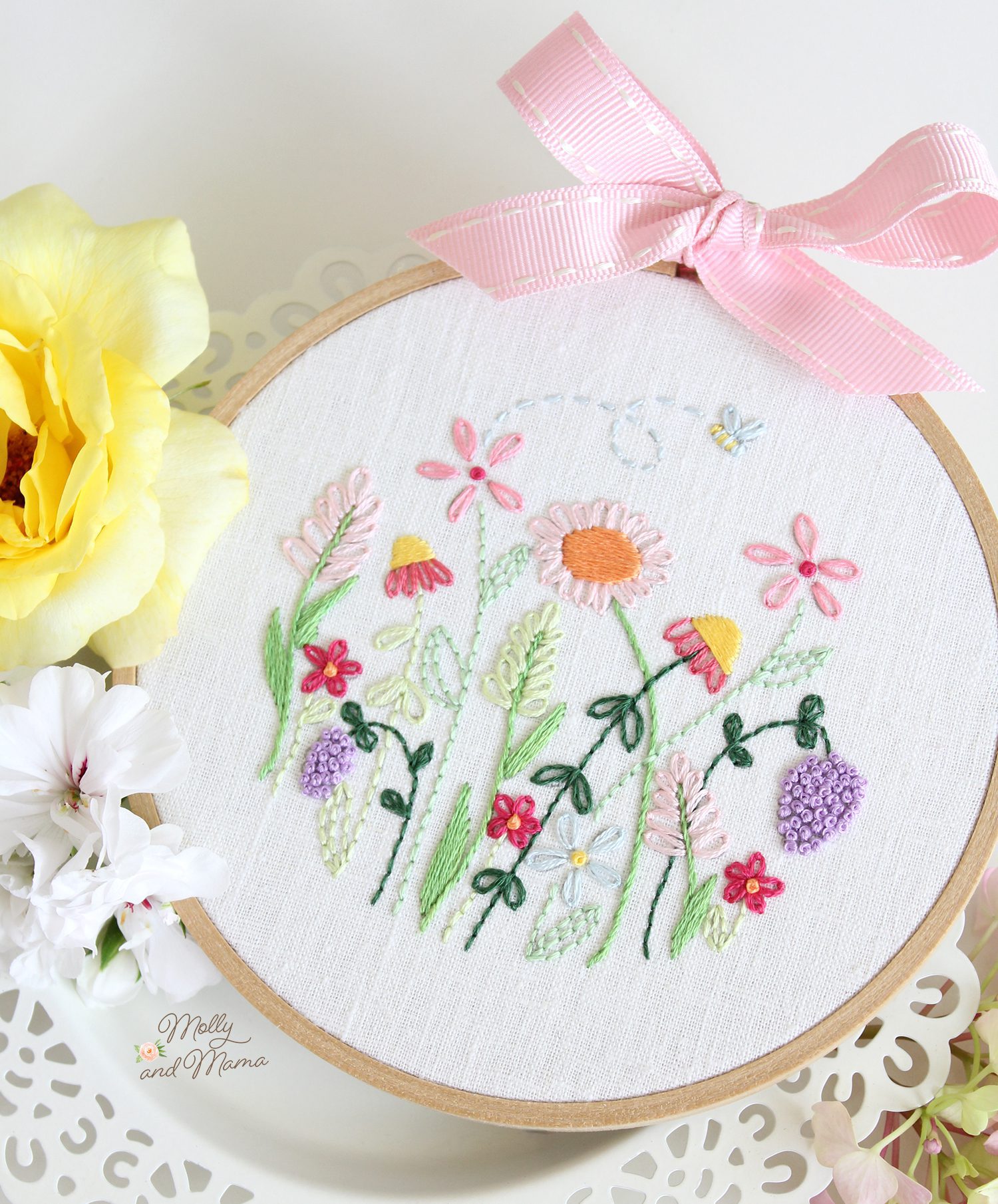 There's also a lovely bee themed set of projects to make in my book Pretty Handmades*.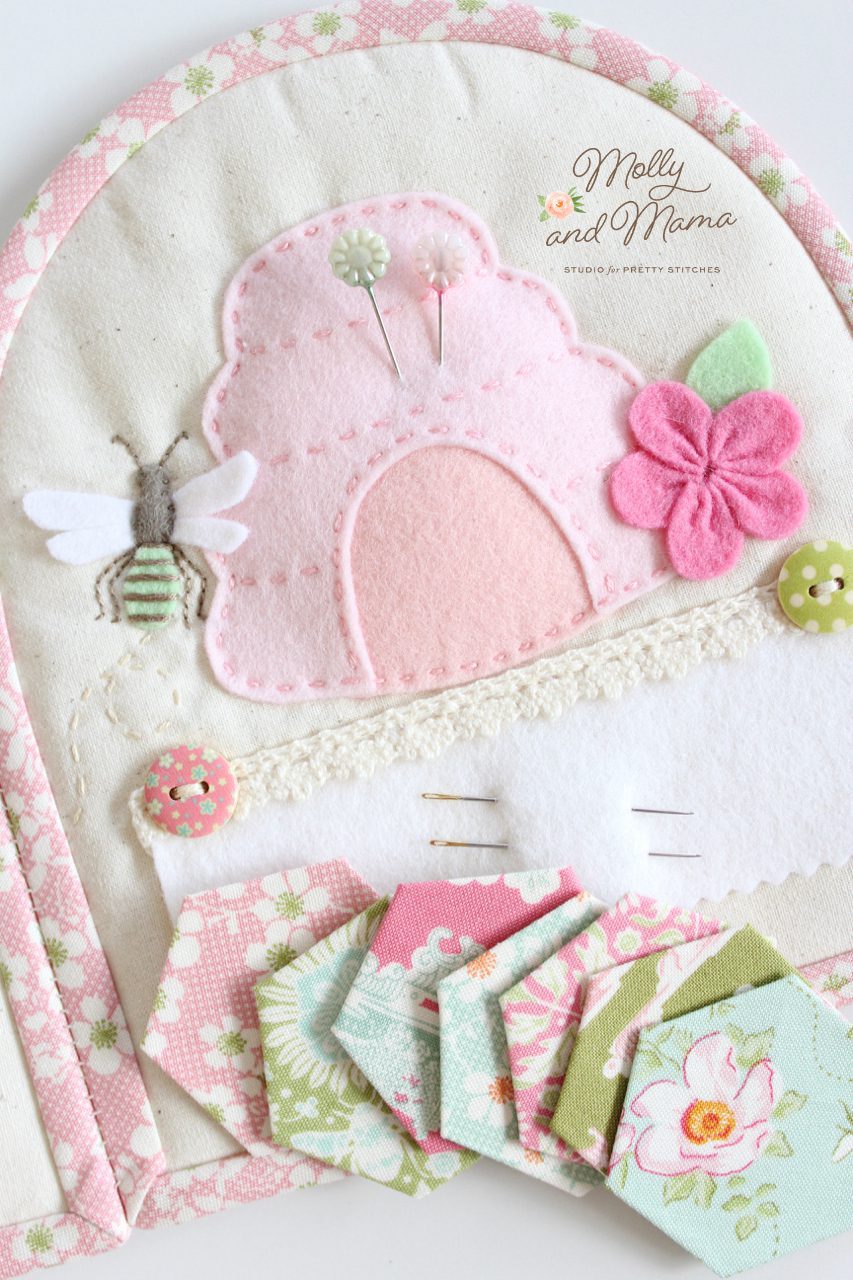 Beautiful Bee Themed Projects From Friends
Here's a selection of some lovely bee themed patterns from some of my sewing friends. *Please note that if you make a purchase using these affiliate links, I will earn a small commission that doesn't change your purchase price, but helps me to continue to bring you this content. Thanks for your support!
Lots of the embroidery patterns from Magnus and Quill feature these cute little bees. I love the Honey Bee Bear Design* especially.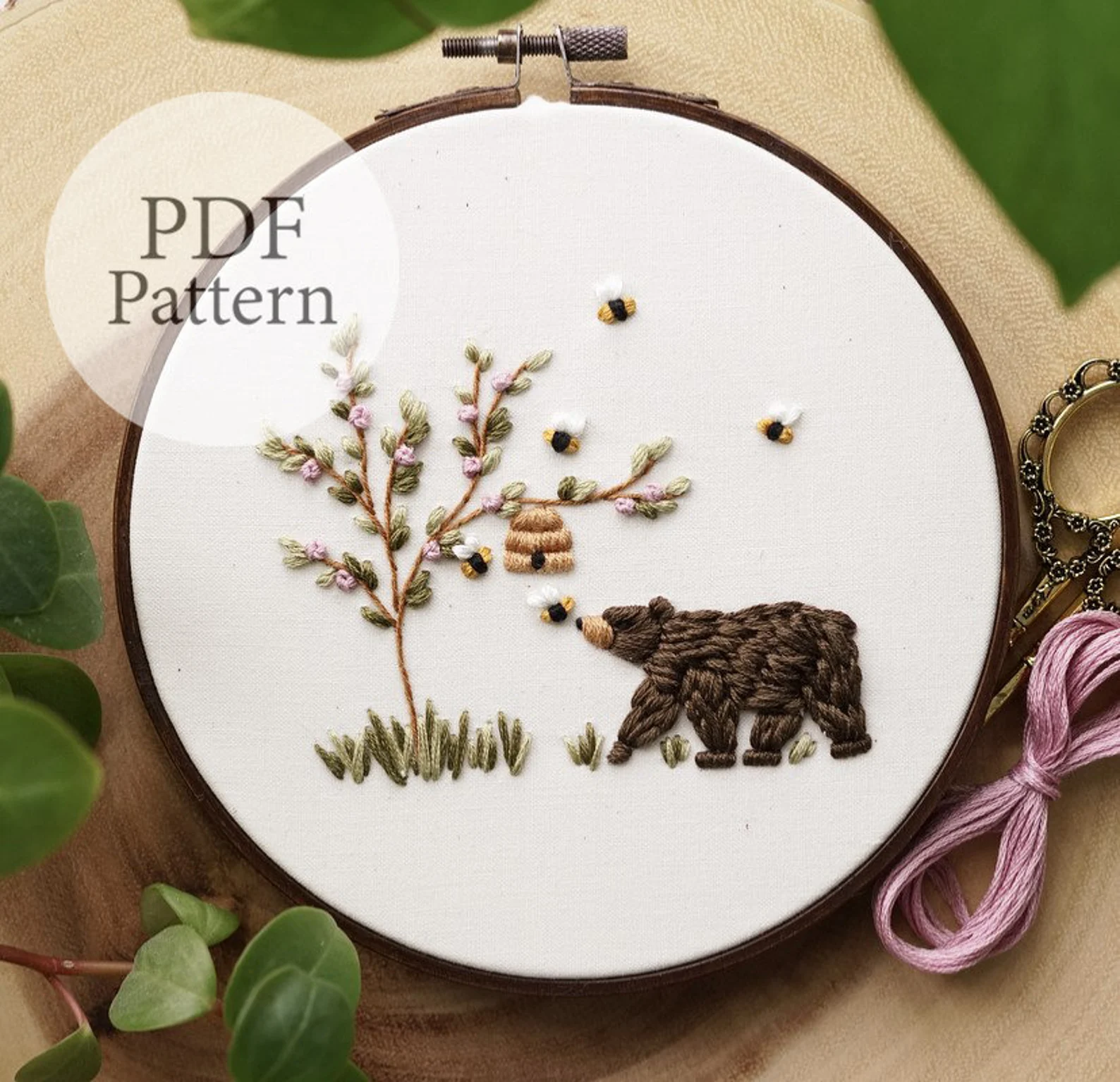 Simply Eilene has the cutest embroidered pillow pattern – Bee You*.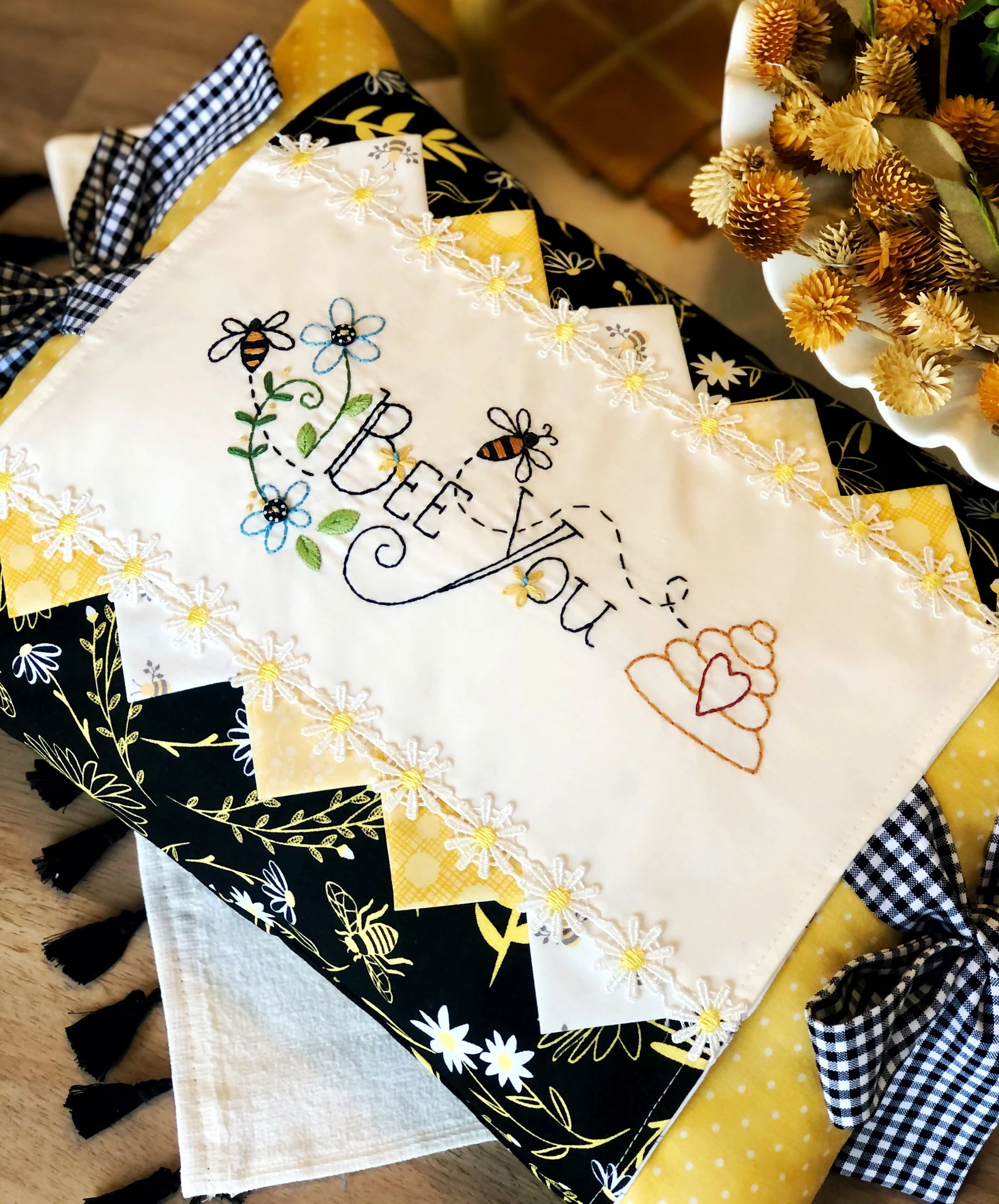 This crochet bee hive* with little bee toys is so adorable! It makes me want to learn crochet!
Lilabelle Lane has the cutest EPP pin cushion pattern – Bee Happy! How sweet is that tiny embroidered bee?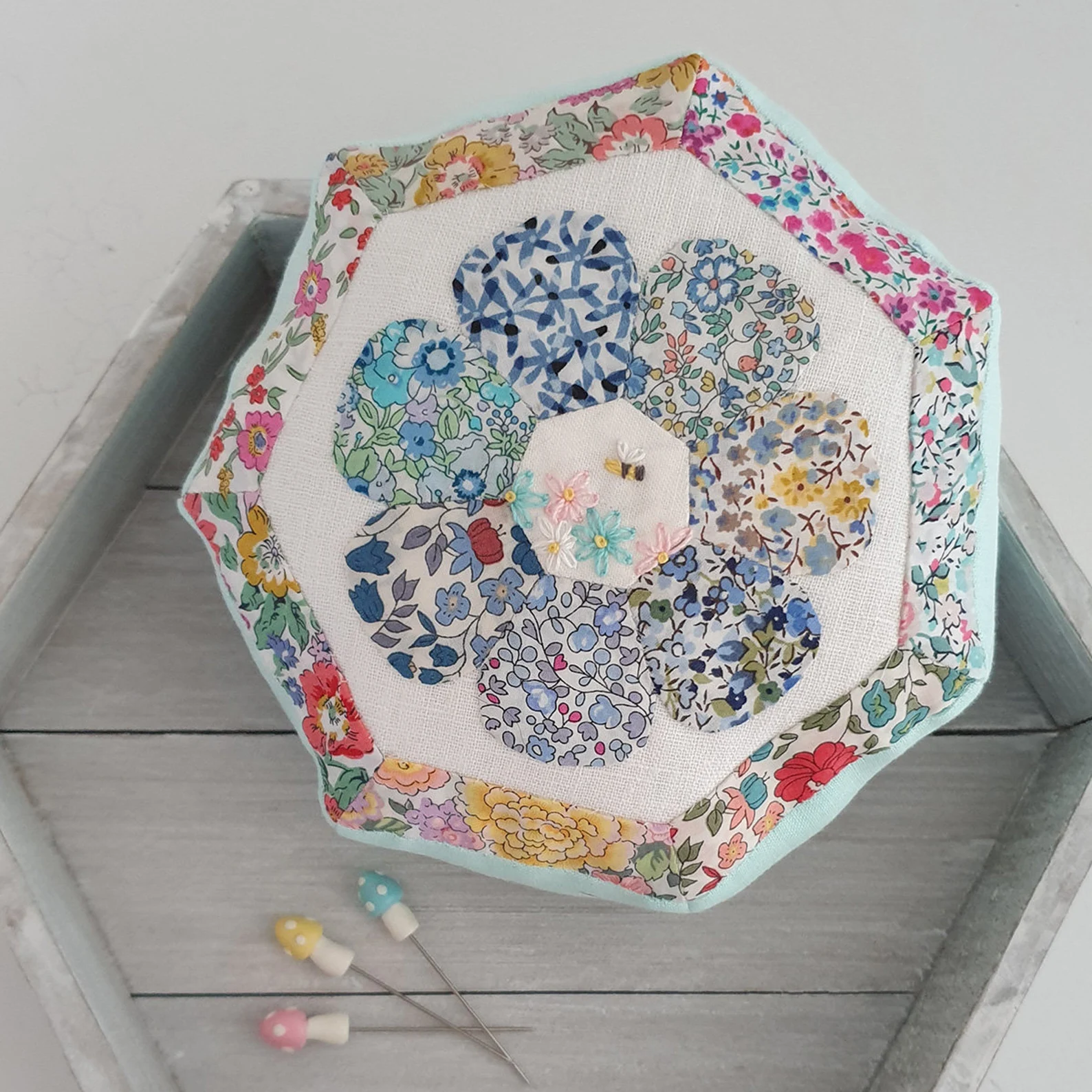 The Busy Bees foundation paper pieced block pattern from Quiet Play would make the sweetest quilt!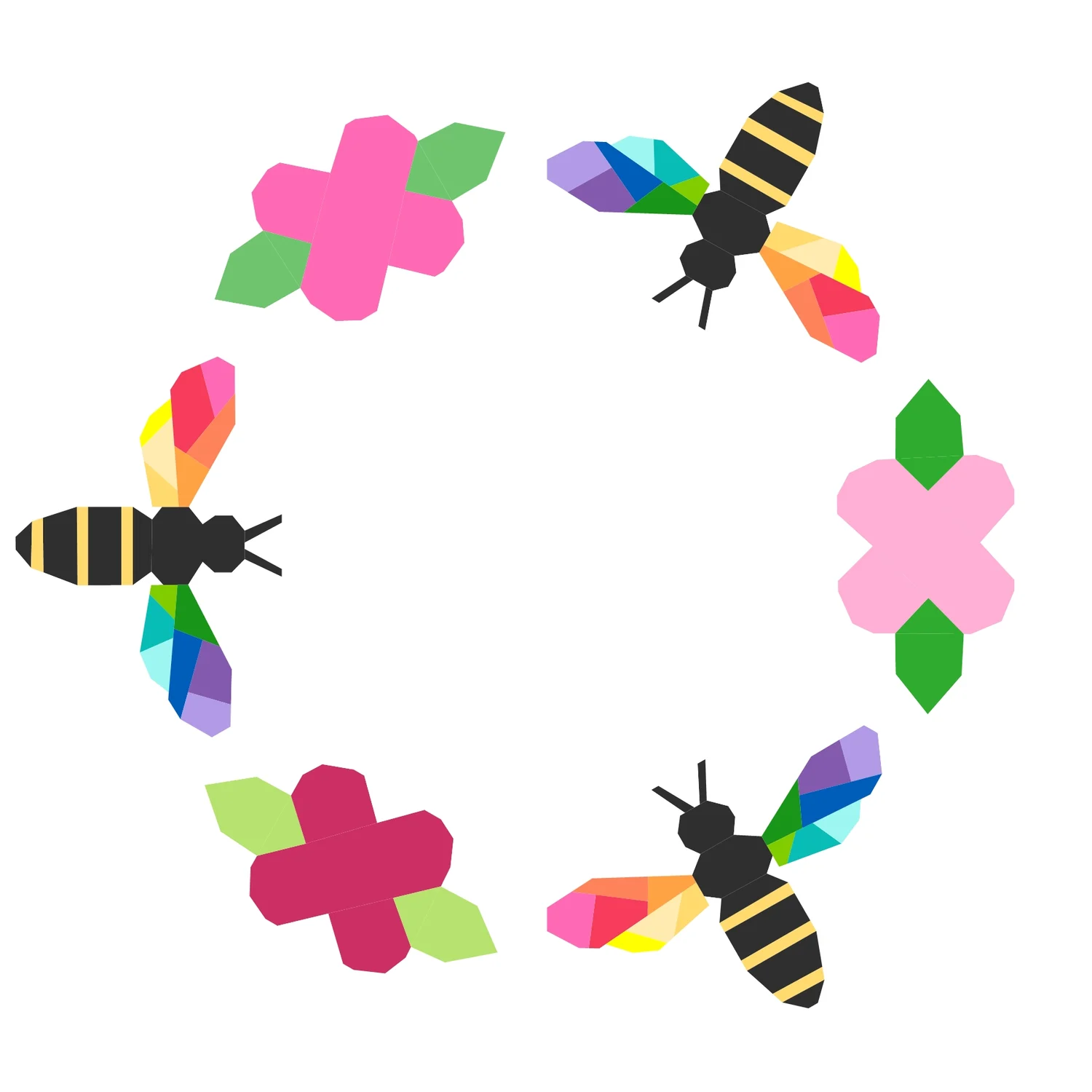 Primrose Cottages has a whole collection of bee inspired cross stitch and quilting patterns. Find this sweet pillow pattern HERE*.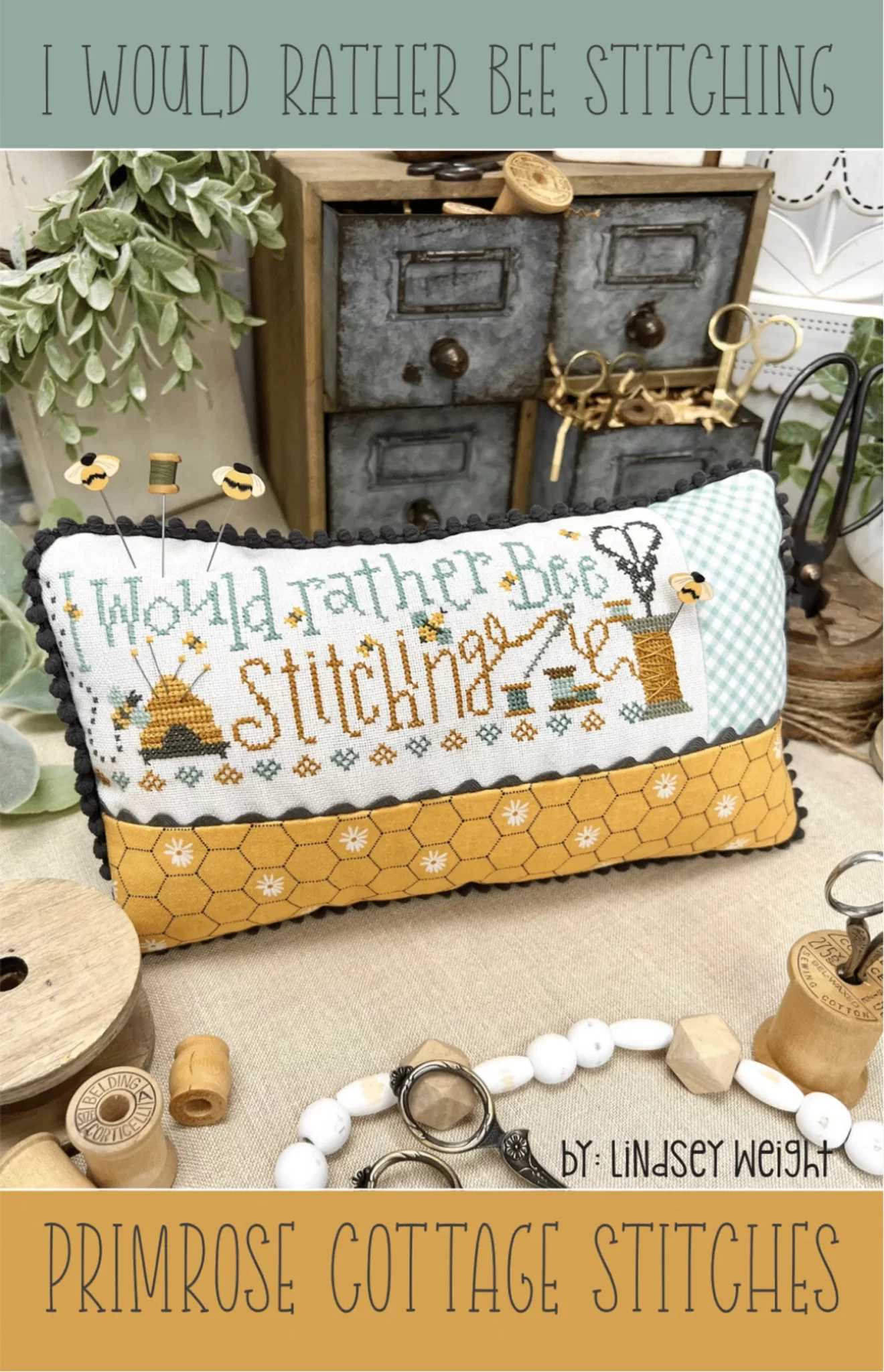 Do you have a favourite bee inspired project to share? Get in touch and let me know!
Happy busy-bee stitching, Lauren.