I don't know about you, but I love the tradition of Saint Patrick's Day. But I also love the idea of spreading luck and goodwill around. And it's always fun to create something associated with luck. This tutorial is so easy, you can use it to create a four leaf clover (which is traditionally associated with luck) or a three leaf Shamrock (used by Saint Patrick to explain the Holy Trinity).
This project is so easy to make and can be used to adorn anything! It's a great starter project for young stitchers too.
– Use the cover image as a guide for this project.
– Cut out four one inch squares of green wool felt (or three if you're making a Shamrock).
– Fold each square in half and cut a little scallop in the top of each piece using small sharp scissors. You'll end up with two semi-circles at the top of each piece.
– Thread a needle with green thread and stitch three small running stitches across the base of each piece of felt. Make sure the stitches enter and exit the same side of each felt piece (this ensures they'll gather together nicely).
– Gently pull the thread to gather the felt.
– Secure the felt in place with some extra stitches. I like to stitch through each gathered piece again, just to be sure the gathering doesn't come loose.
– Use your little clover as a decoration. They're perfect for hair accessories and home decor.
I used my clover to decorate what I now call my lucky pin cushion! You can see the tutorial HERE.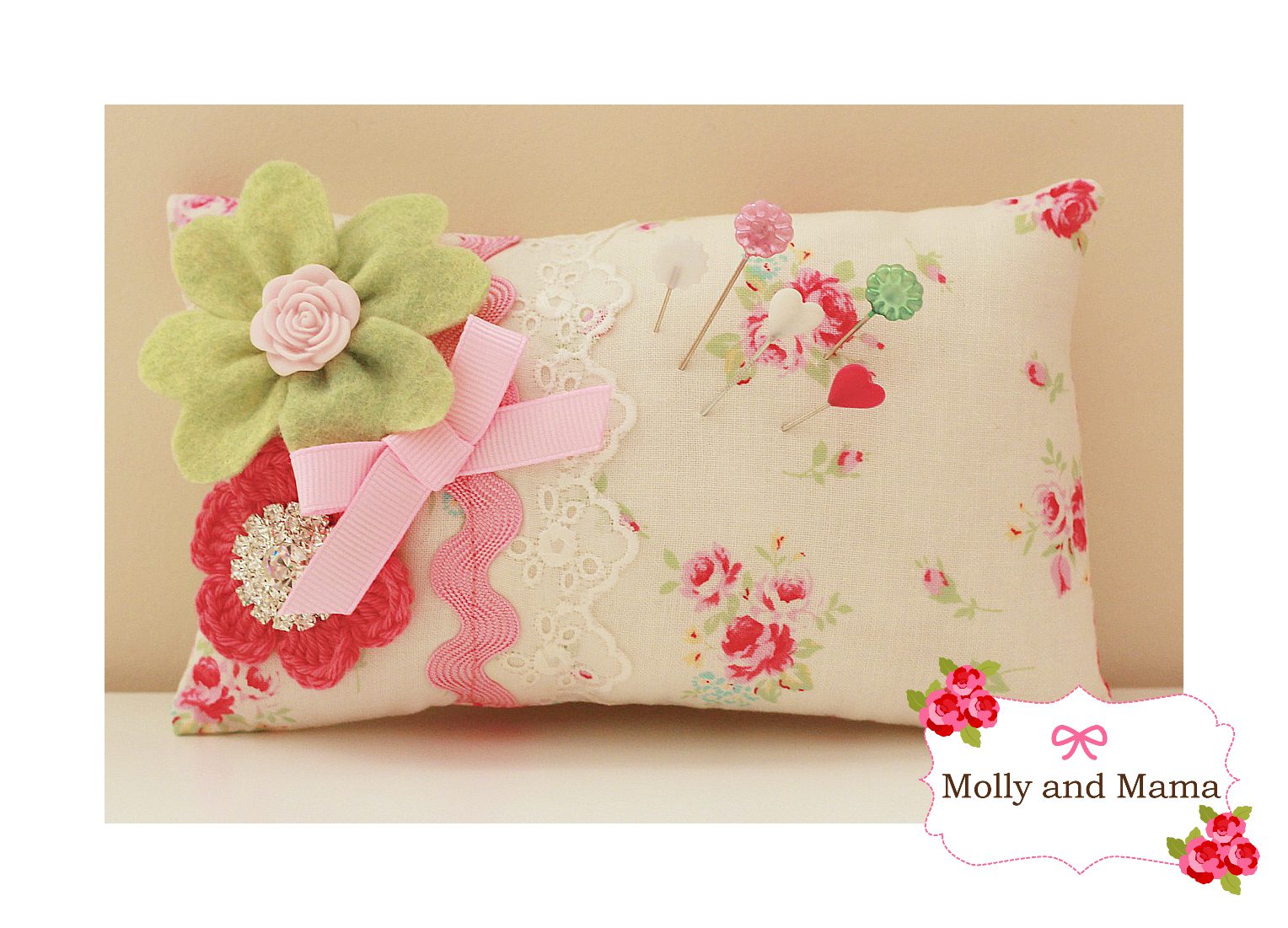 I've also used it on this pin cushion project.
Happy stitching, Lauren.