'Home Sweet Home Sewing' Book Tour
Welcome to the book tour for Helen Philipps' new book 'Home Sweet Home Sewing'*. Helen has produced a beautiful array of crafty books throughout her career, but this is the first with Tuva Publishing (who also published my own book*).
I was so honoured when Helen invited me to join the book tour and also grateful to the publishers for sending me an advance copy.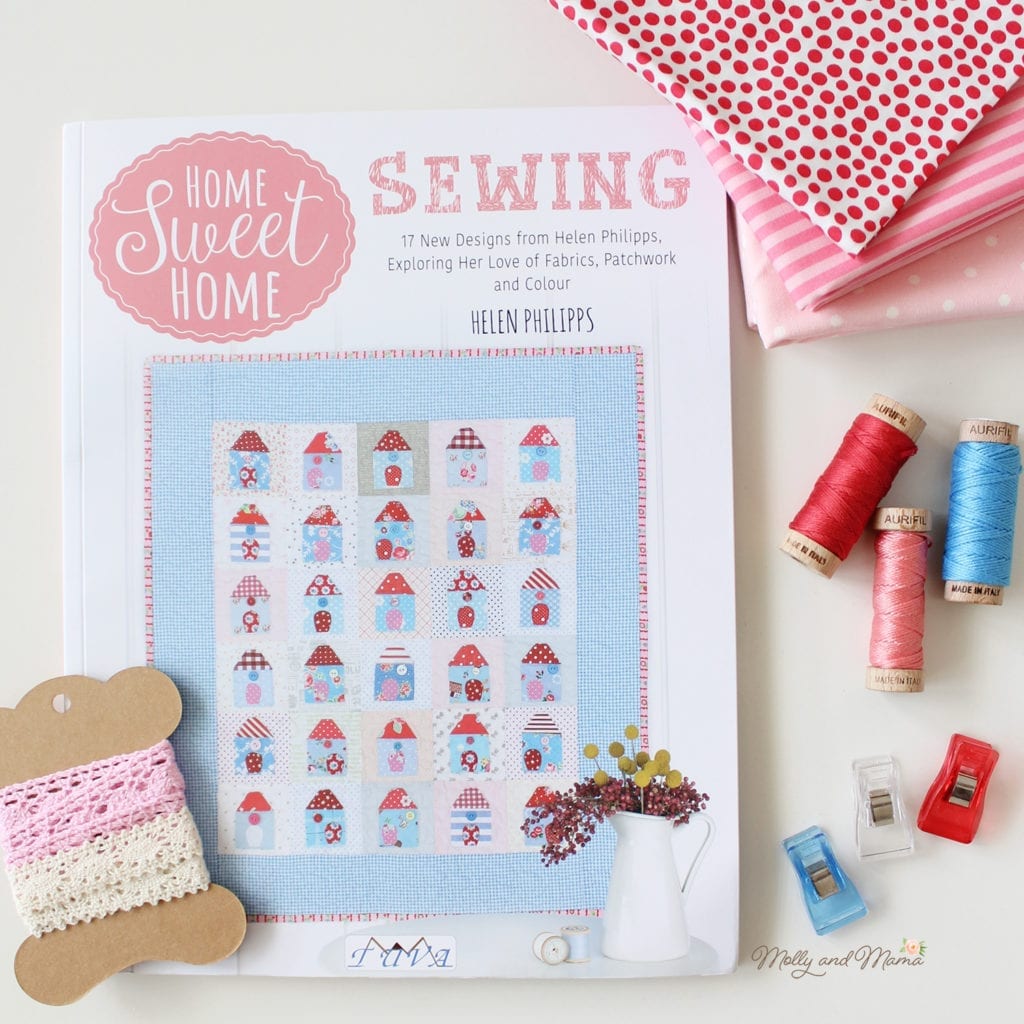 *If you make a book purchase using this affiliate link, I will earn a small commission that doesn't change your purchase price, but helps me to continue to bring you free content. Thanks for your support!
How pretty is the book cover? As it states in the title, Home Sweet Home Sewing contains a selection of 17 different inspiring projects including quilts and pillows, but also lots of quick and easy, small projects too. I especially love the Honey Hives Quilt (p38) and the Needle Book and Scissor Keep on page 28.
All levels of sewists will find that the patterns are straightforward and easy to follow, with excellent illustrations for each step in the construction process. I love books like this!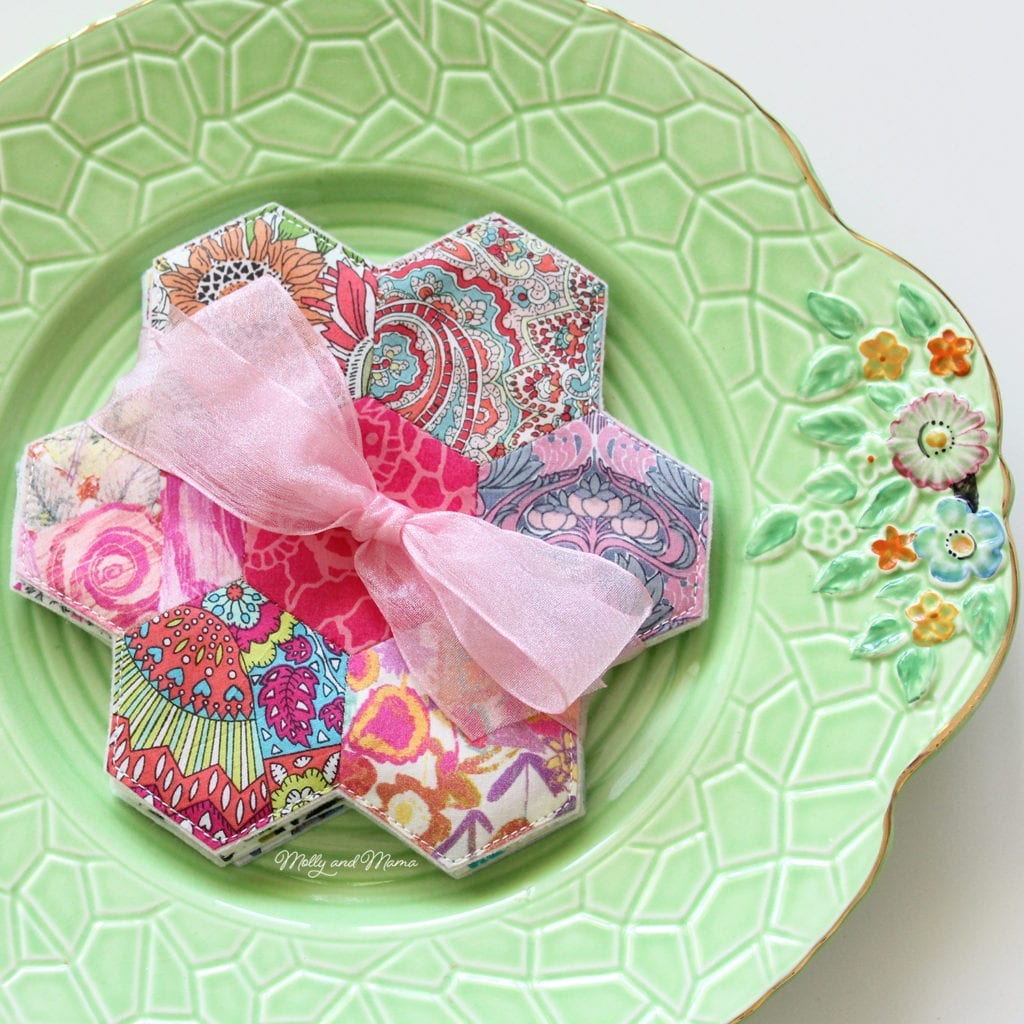 Having a bit of an addiction for English Paper Piecing, I really loved the simplicity of the Hexagon Flower Coasters on page 34 so I created my own pretty set (above). Tying them with a delicate ribbon was a lovely finishing touch.
To get started, I decided to use some pre-basted hexagons I had previously made with a beautiful and varied array of Liberty lawn prints. Helen gives a basic overview of the glue basting process for English paper piecing in her book and I also have a more detailed English Paper Piecing Tutorial if you're interested in learning more. How sweet are these hexies below?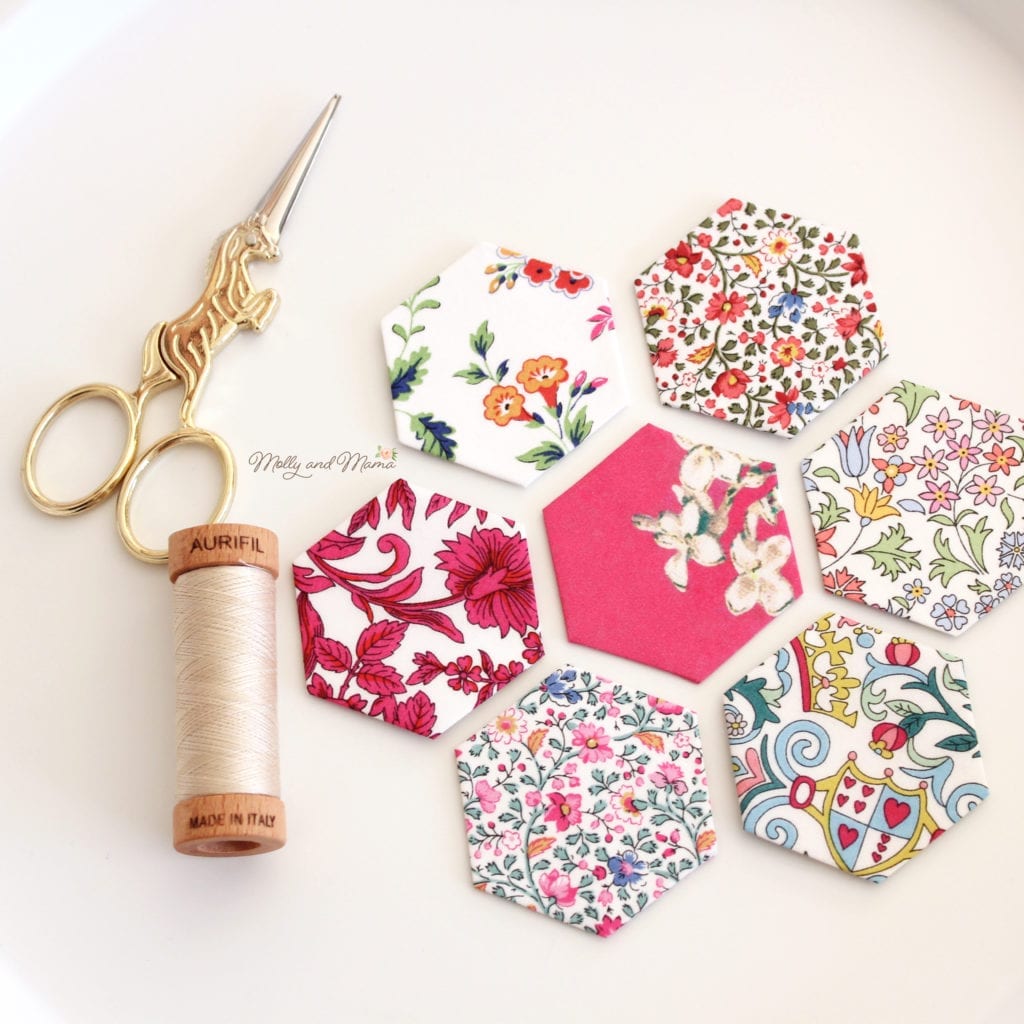 Once all the paper shapes were basted in fabric, it was time to arrange them into flower shapes and hand stitch them together. I used Aurifil 80 weight thread for this process. It's a very fine but strong cotton thread and the neutral colour helps the stitches really blend in.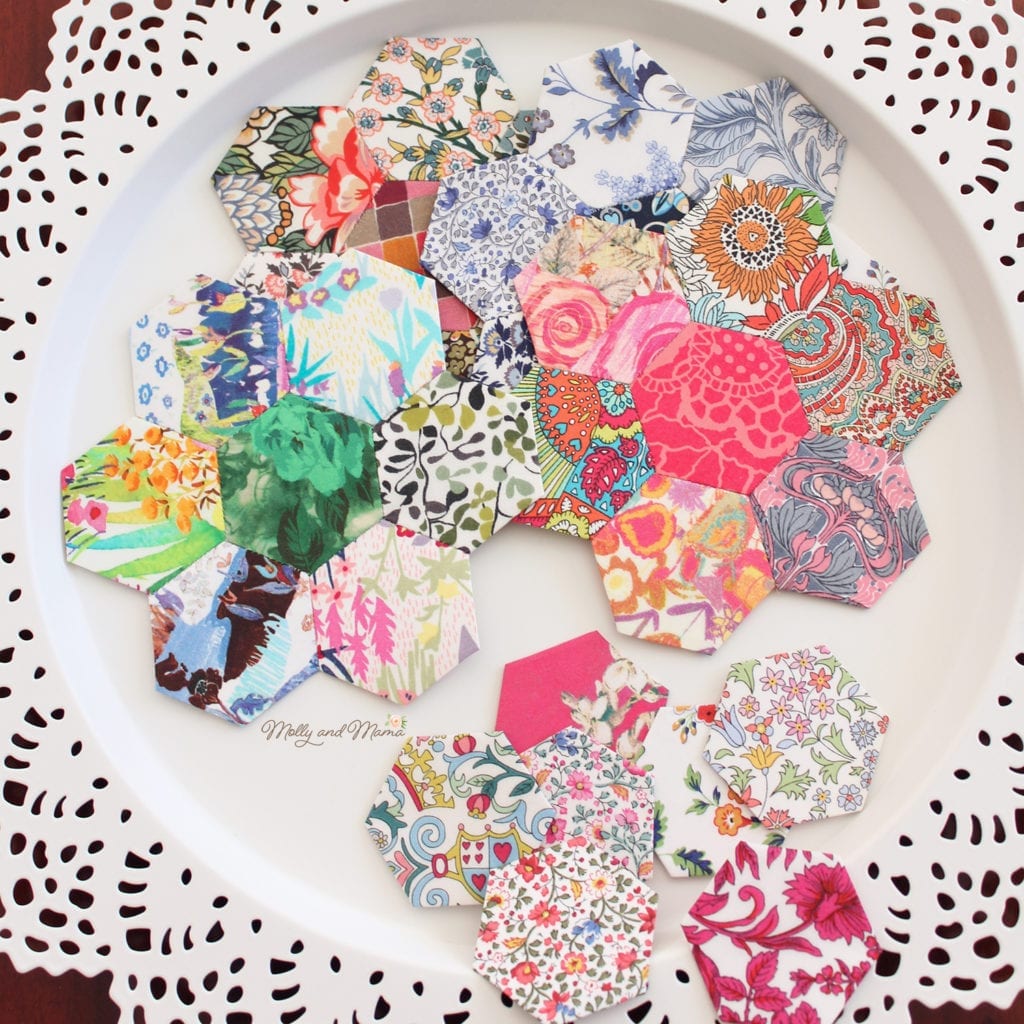 In the instructions, Helen suggests using fusible wadding stitched to the back of the hexagon flowers but as the Liberty lawn is such a fine fabric, I decided to pin the flowers to wool felt and use that as a backing instead. Each coaster has a different shade of felt under it. You can just see the pale blue peeking out here.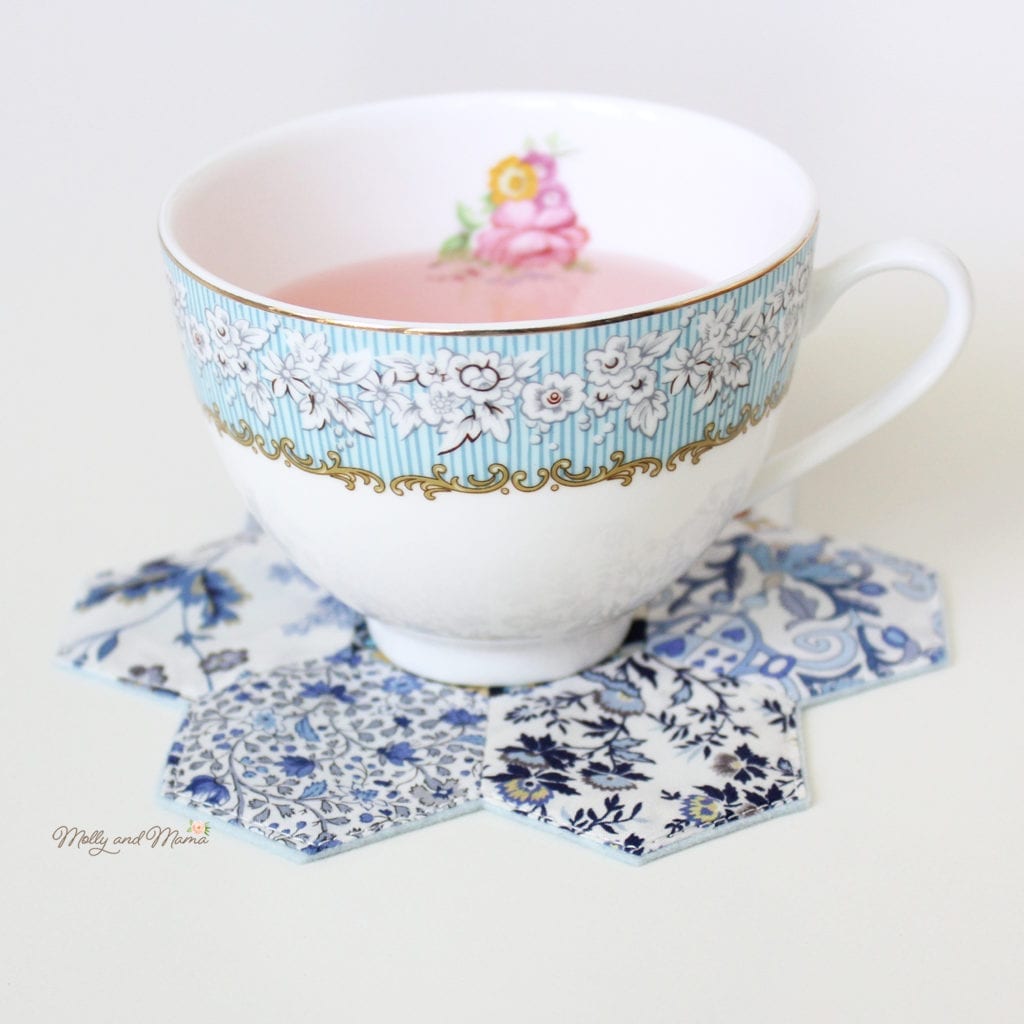 This pretty pink coaster is backed with cream felt. I love the mix of prints!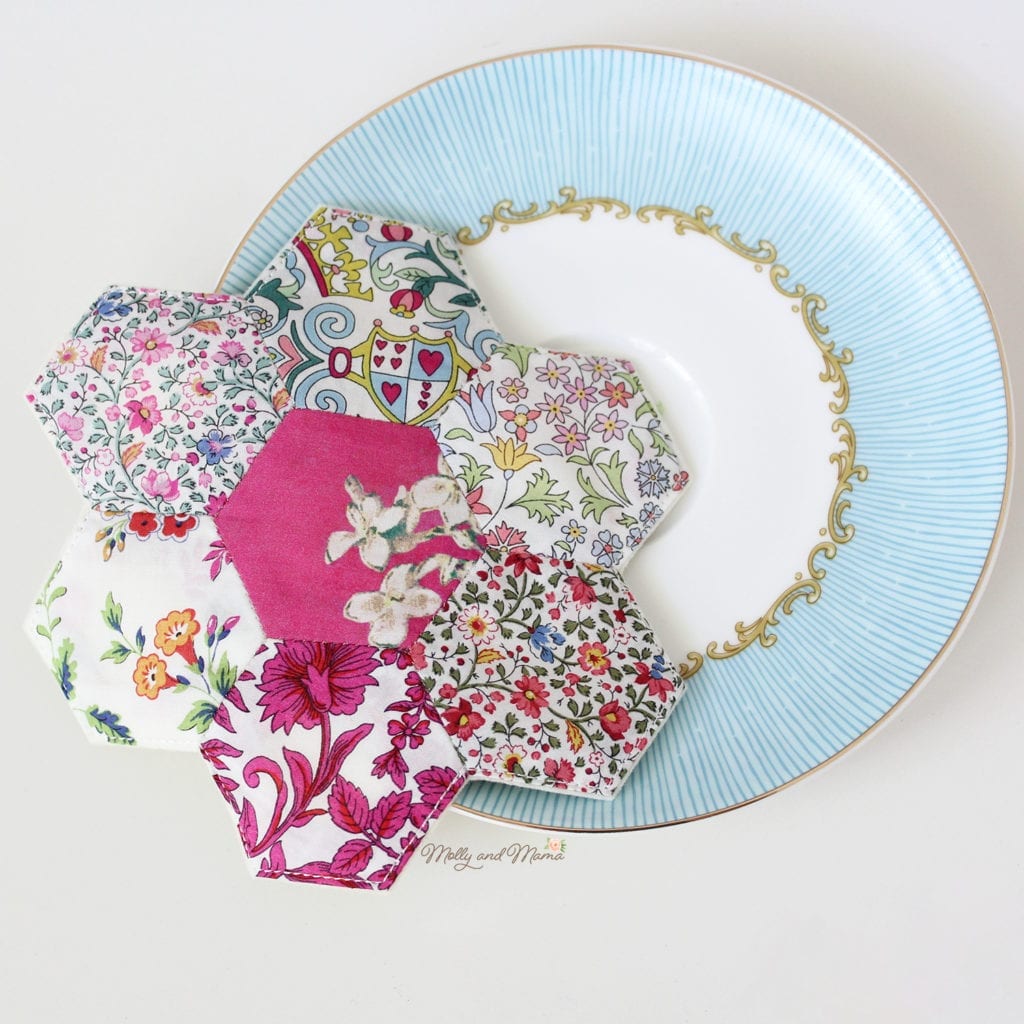 Pale pink felt sits behind this vibrant hexie flower.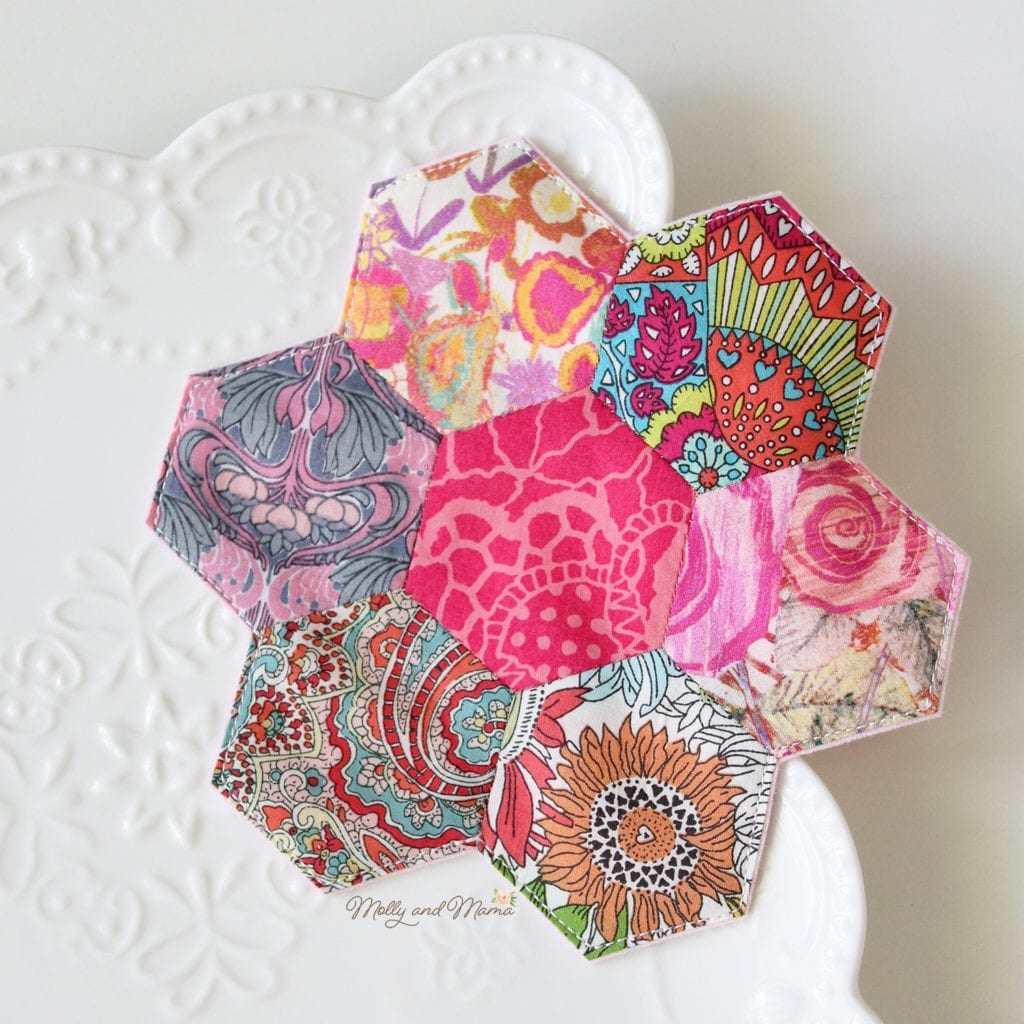 And pale green worked perfectly with the green tones here.
En masse, the colours are bold and fun! They'll bring a cheery finish to any table setting! They're pictured here with the first Summer rose from my favourite variety in my garden. So pretty!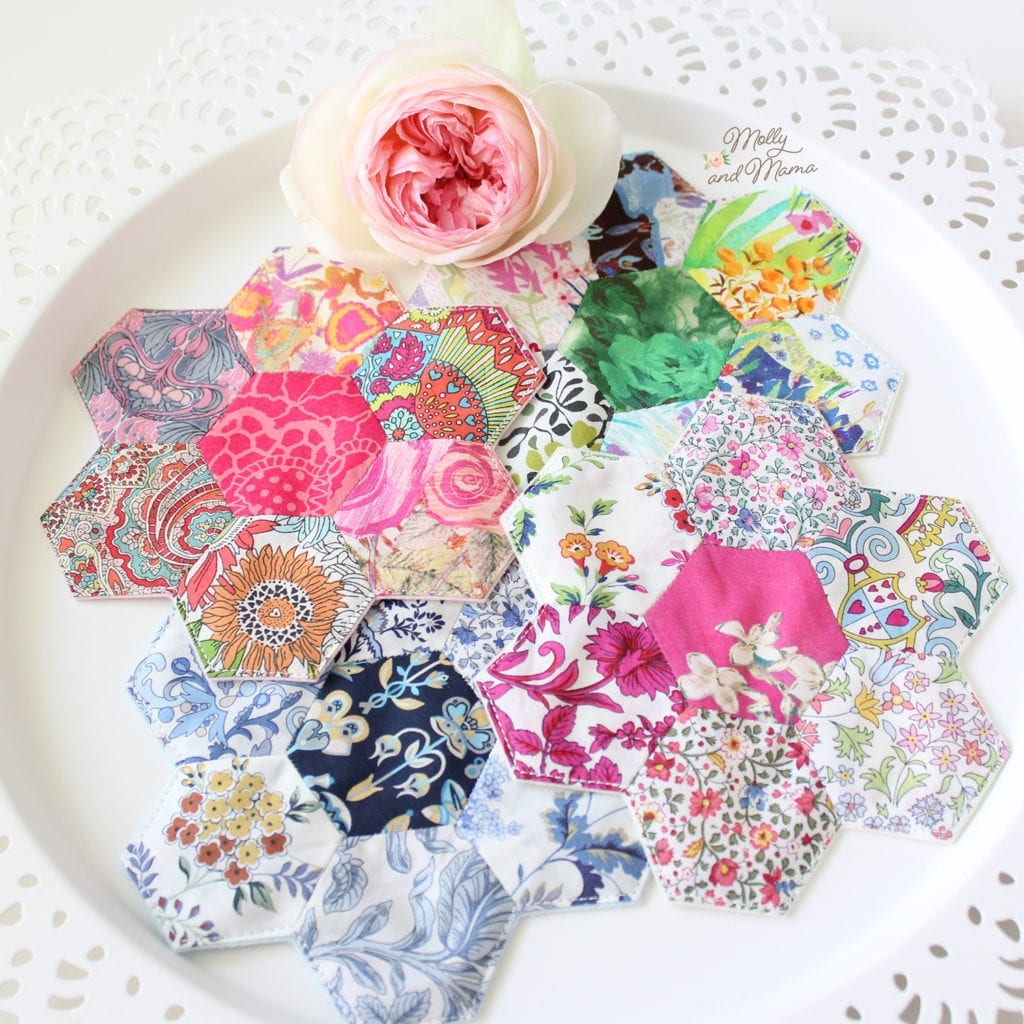 To see more about the book, please visit the 'Home Sweet Home Sewing'* listing on Amazon or search for it at your favourite book retailer. To see Helen's other projects, I'd recommend following her on Instagram. Her photography styling is so beautiful and inspiring.
Please also visit the other makers sharing their projects from the book. Here's the Instagram schedule;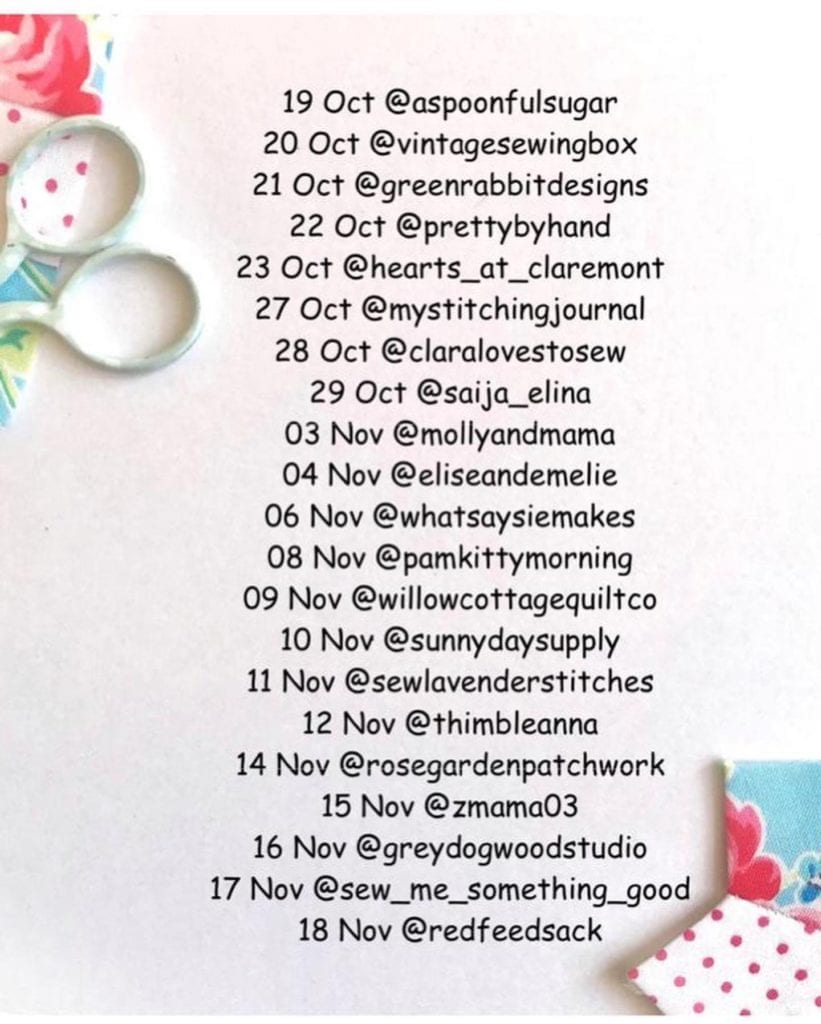 Thanks for joining me for the tour. If it's your first time visiting Molly and Mama, I'd love for you to hang around some more and see what's on offer. Besides a beautifully stocked Pattern Shop, I also share lots of Free Tutorials. I hope you find something that inspires you!
Enjoy, Lauren x