Stitching Another Mini Quilt With Liberty Carnaby
It's so exciting when a parcel of fabric shows up at your door. I knew that Riley Blake Designs was sending me the new 'Carnaby Collection' of Liberty quilting cotton to play with, but it's difficult to know how a collection will truly look until you get to see it with your own eyes. Let me just say that Carnaby is bright and vibrant, with a strong mix of colours, prints and florals. You can read more about it in my last post. At first, I wasn't really sure what I was going to make with it!
Naturally, I stuck to my comfort zone and pulled out the pastel florals. These prints were so pretty and sweet. I decided to make some pillowcases using a free tutorial I wrote a number of years ago. You can read all about the pillowcases and find a link to the tutorial HERE. I really love how they turned out. They're so cheery and warm.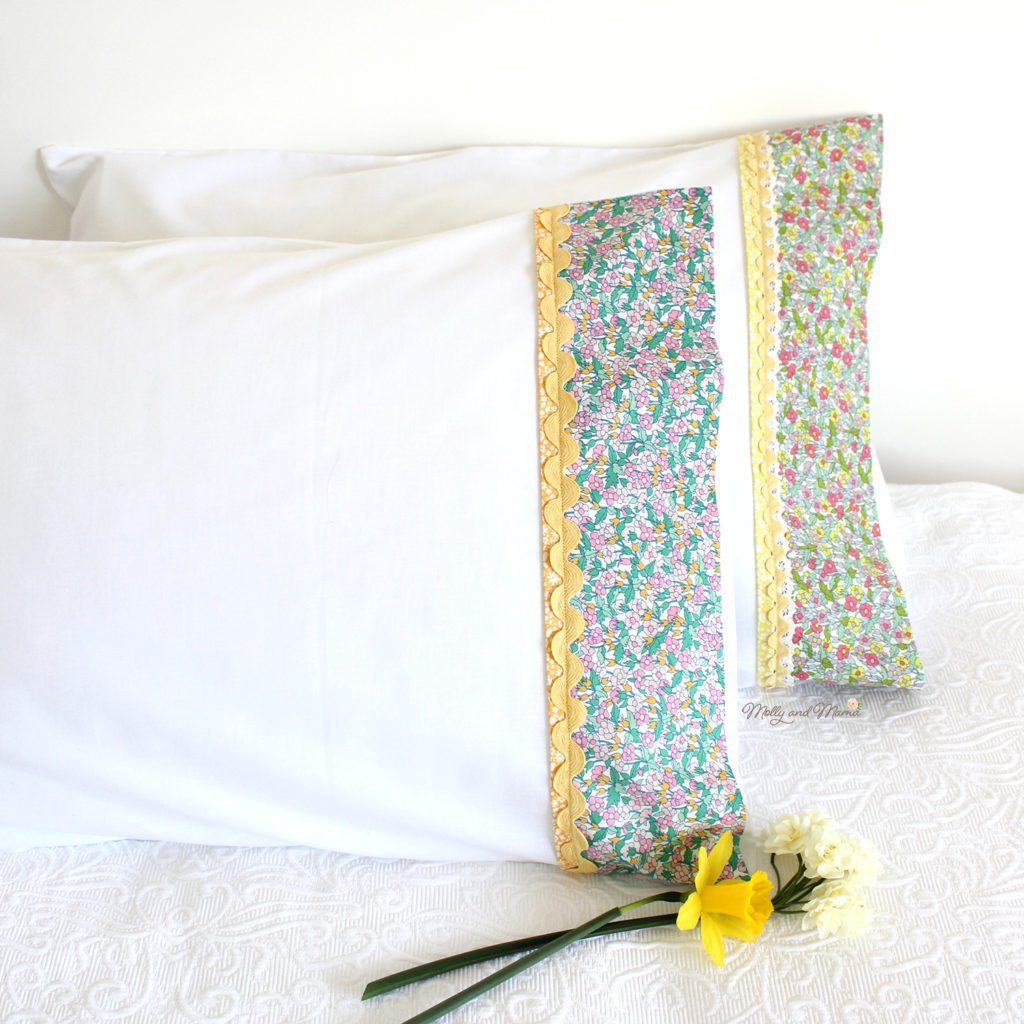 But then I found that the bold, fun prints were still calling to me. So my second project began. I decided to sew another version of my 'Hettie Hexie Mini Quilt' pattern because using the hexagons was a beautiful way of showcasing all the Carnaby prints I received. This project is perfect for precuts, especially a 5 inch stacker!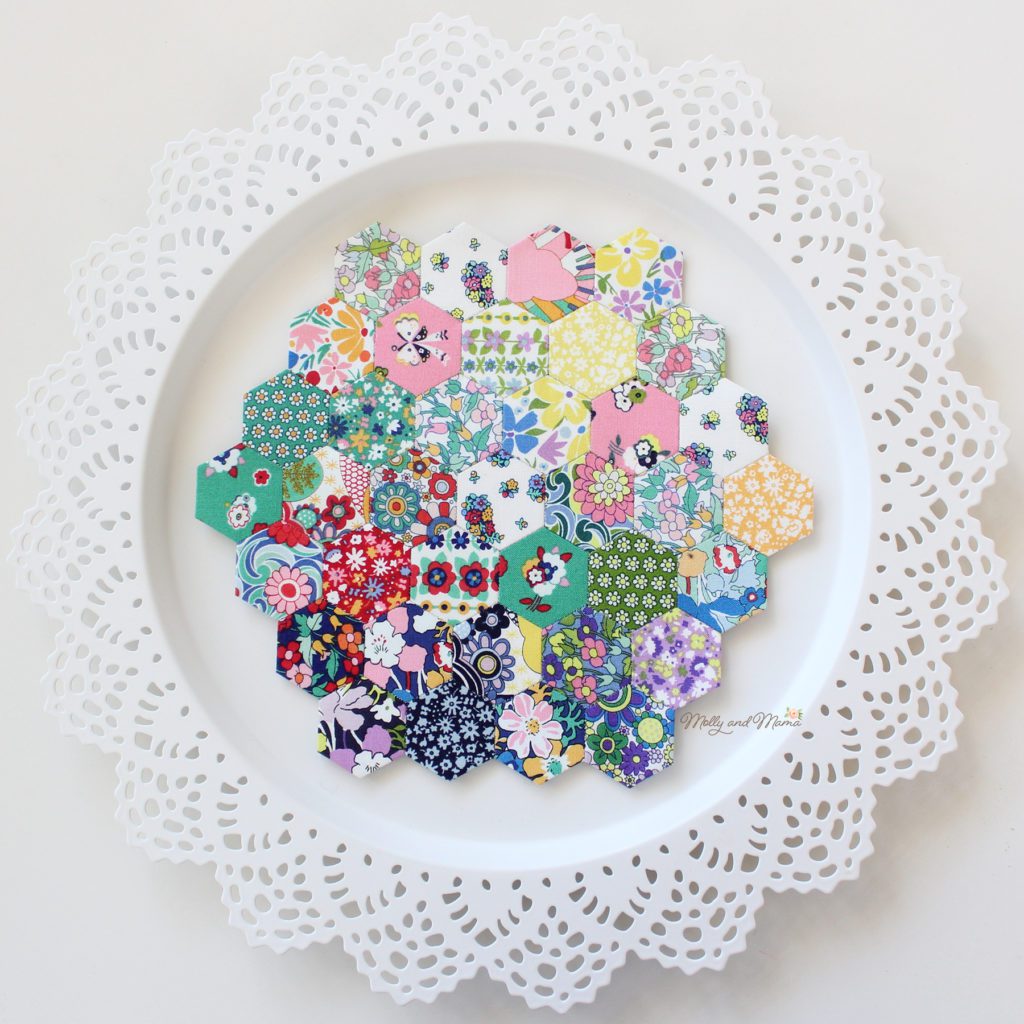 I started using my favourite glue basting method to prepare all the tiny hexagons needed for this pretty project. Basting and then stitching them together is so therapeutic. It's fun to decide if you're going to showcase a particular part of the fabric motif using fussy cutting, and how you're going to arrange the fabrics, colours and patterns in your panel.
I decided to try a colour fade approach, placing the darker prints at the bottom and letting the colours graduate to the lighter shades at the top. I always think this technique gives the finished panel a more 'put together' look that's more interesting for the eyes to take in.
I really love this pattern because it's perfect for beginners. And it not only walks you through English paper piecing, but also the process of hand quilting and binding a mini quilt. If you can follow these instructions, you can really put together any quilt from start to finish.
That echo quilting really gives it an effective finish too!
Despite working with colours and motifs that I'm not typically drawn to, I'm actually really thrilled with how the finished mini quilt turned out.
If you're interested in finding out more, please visit the link to the pattern below.
Here's a version in pastel Liberty Tana Lawn and linen to show you how colours and prints can really affect the look of the finished quilt! This is the version shown on the pattern cover and in the instructions.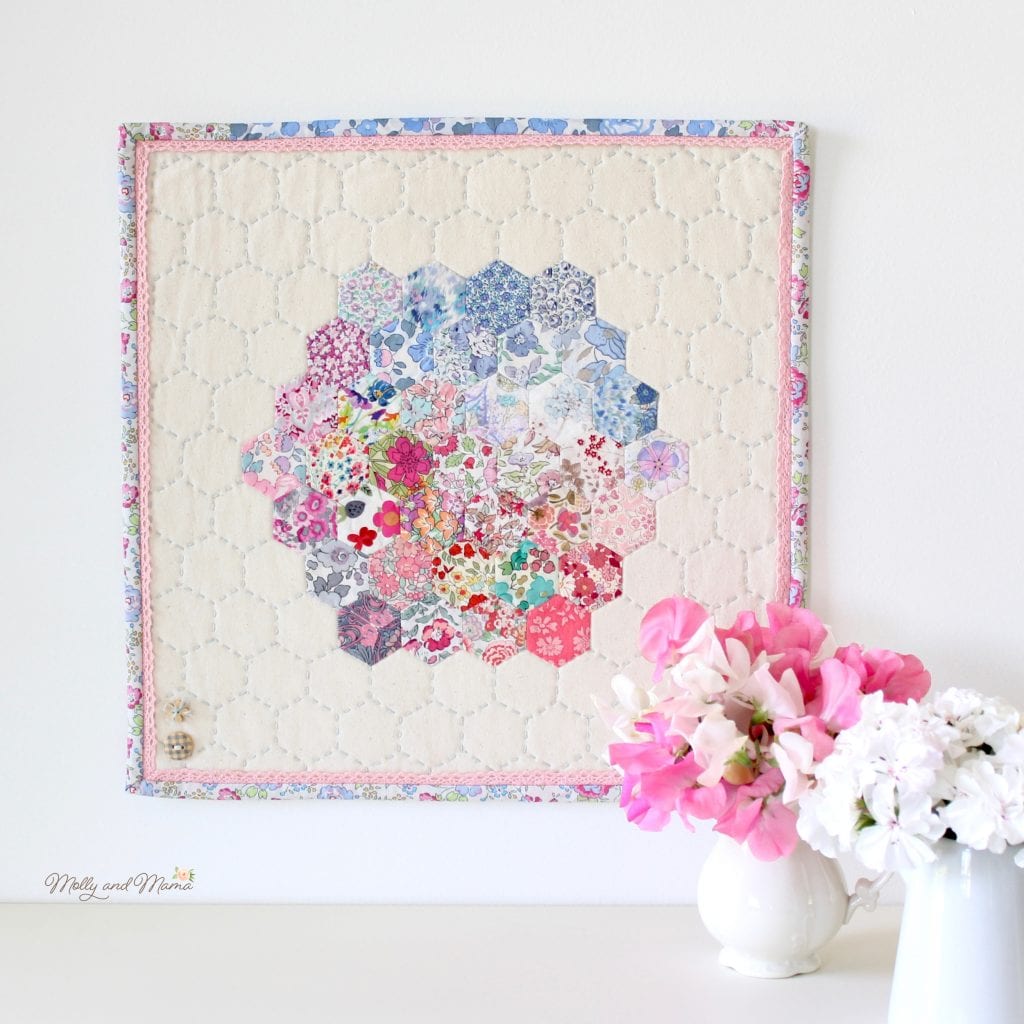 If you're new to English paper piecing, you might also like to read my Beginner's Guide to Sewing Hexies. Thanks for stopping by today.
Happy stitching, Lauren x