Make Pretty Pillowcases with Liberty Carnaby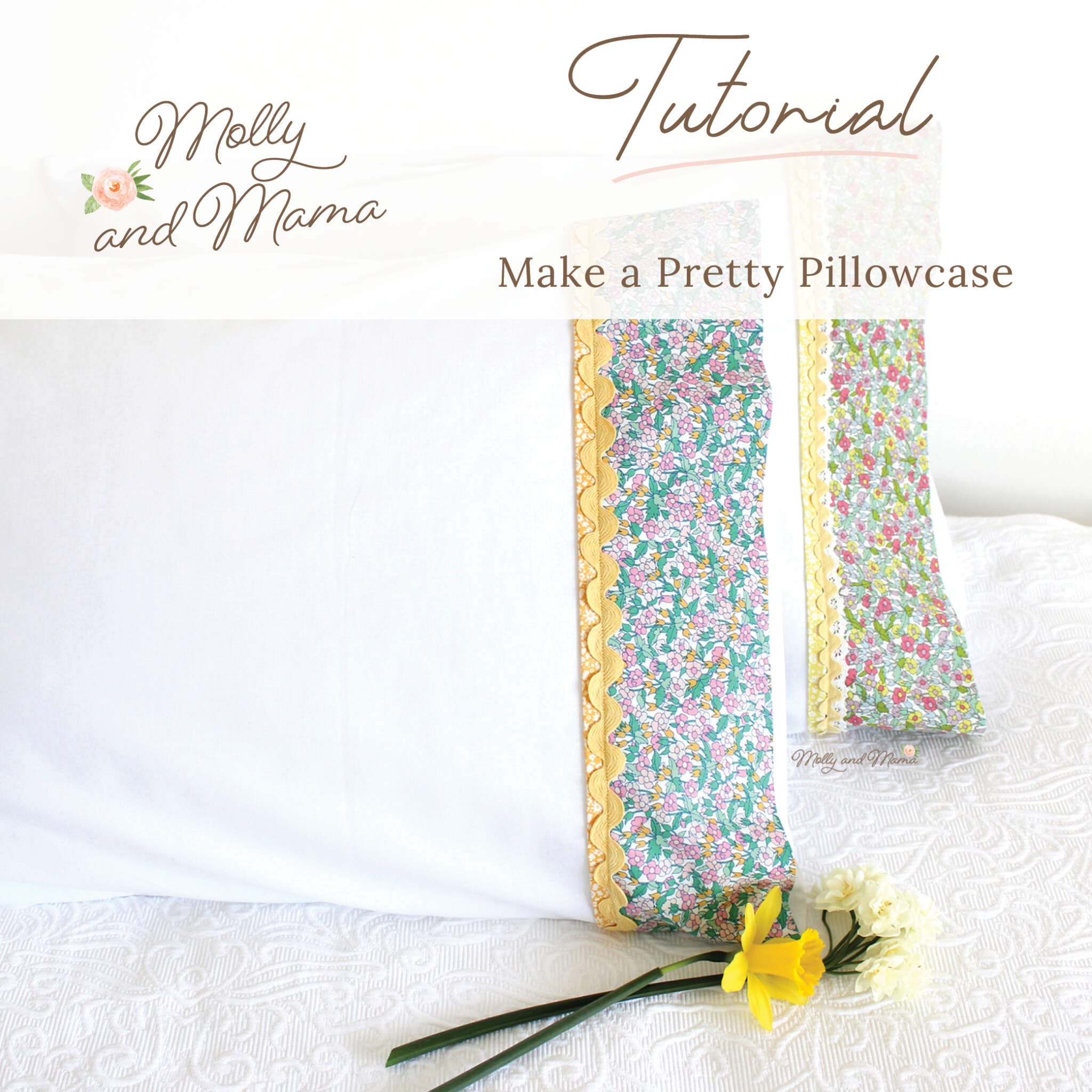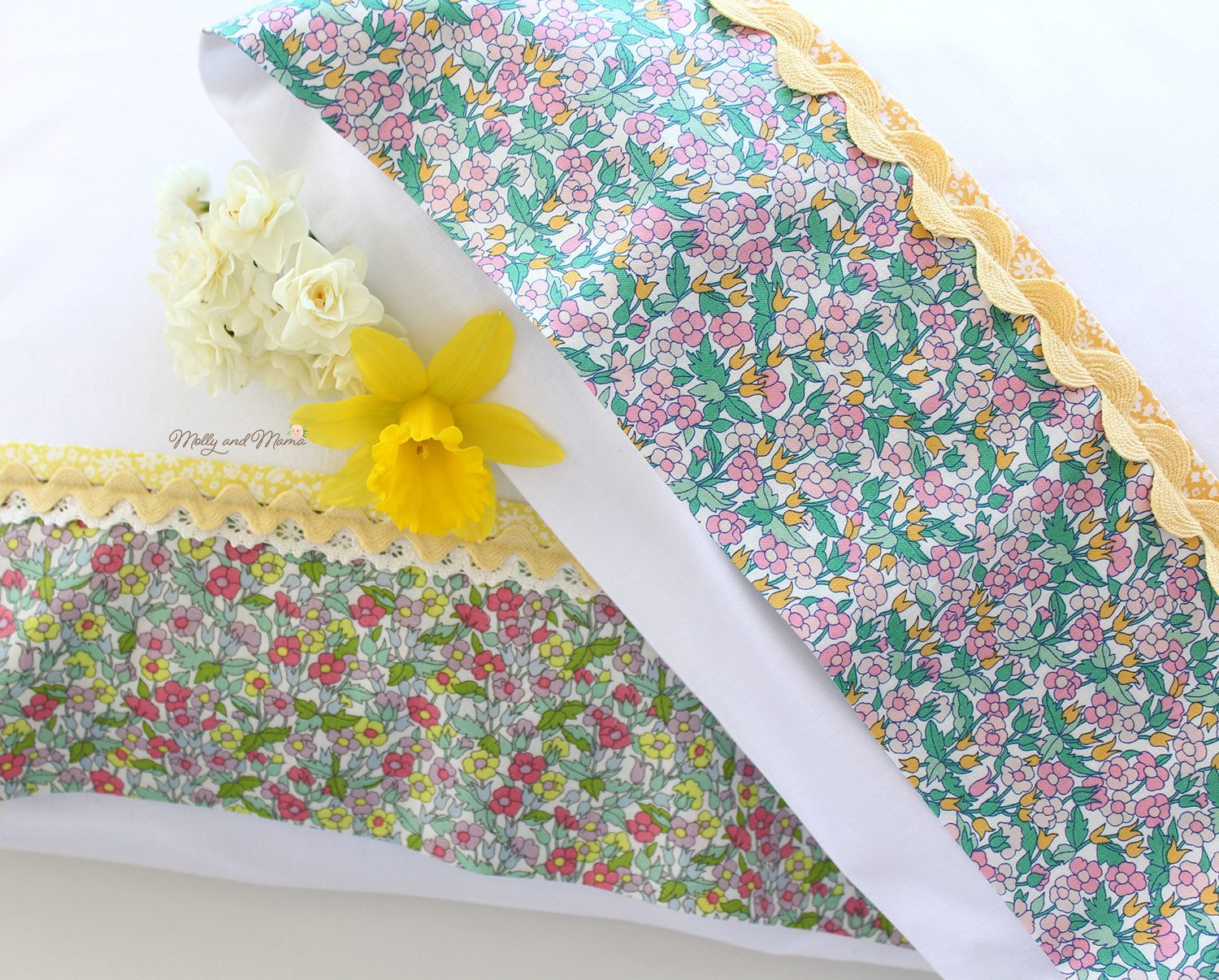 Hi sewing friends! Riley Blake Designs recently sent me a bundle of the latest range of Liberty quilting cotton called 'Carnaby' to play with. It's been sitting on my cutting table for a little while and it always catches my eye. What a vibrant mix of colours, prints and patterns!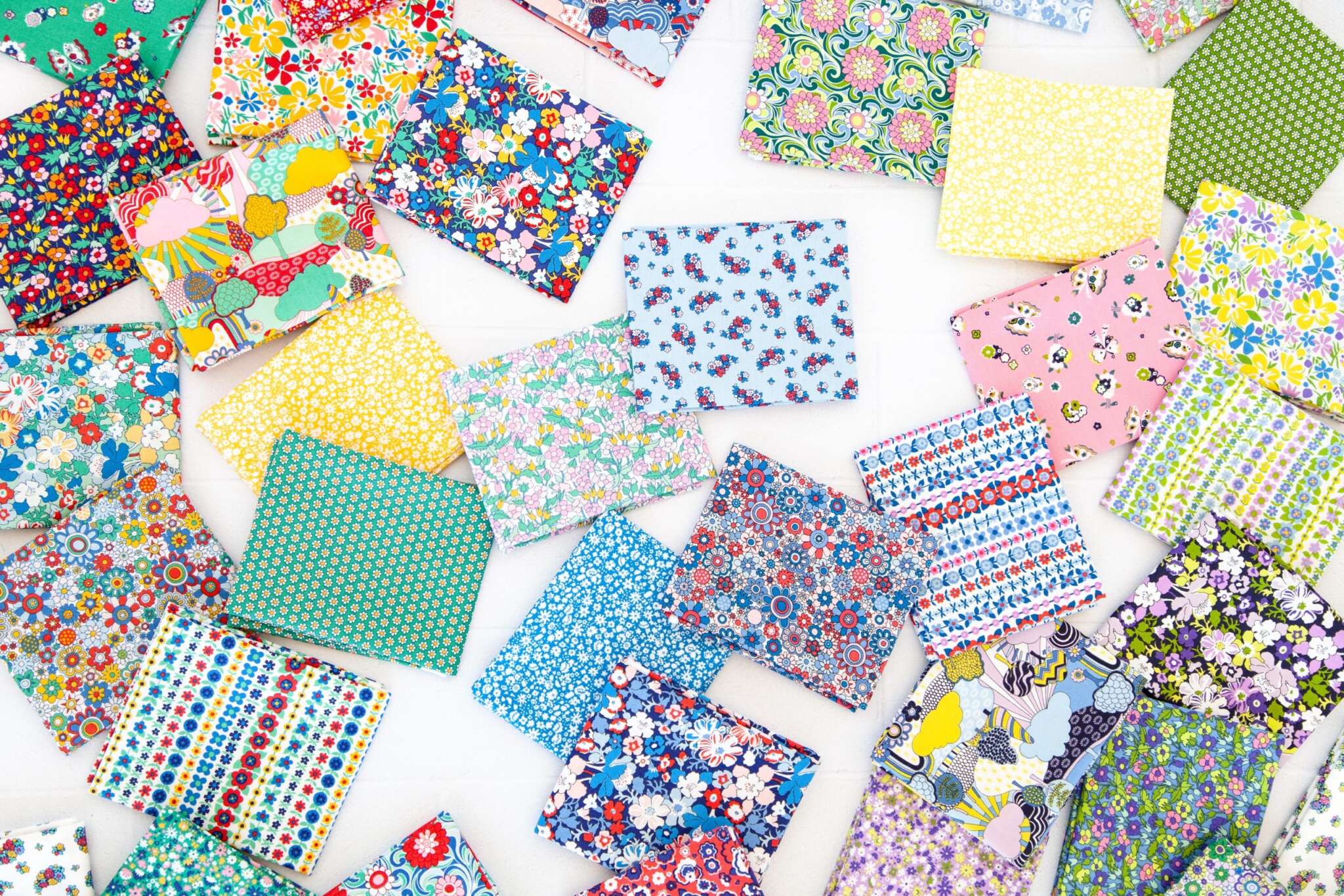 Here's how Liberty describe it;
The Carnaby Collection is inspired by the historic epicentre of popular culture that is Carnaby Street – located just around the corner from the iconic Liberty flagship store. The Carnaby Collection draws inspiration from the music, art and fashion of the 1960s and '70s, featuring original designs of this period from the Liberty Archive.

From the Riley Blake Website
I pulled out some of my favourite prints from the collection to create a couple of different projects.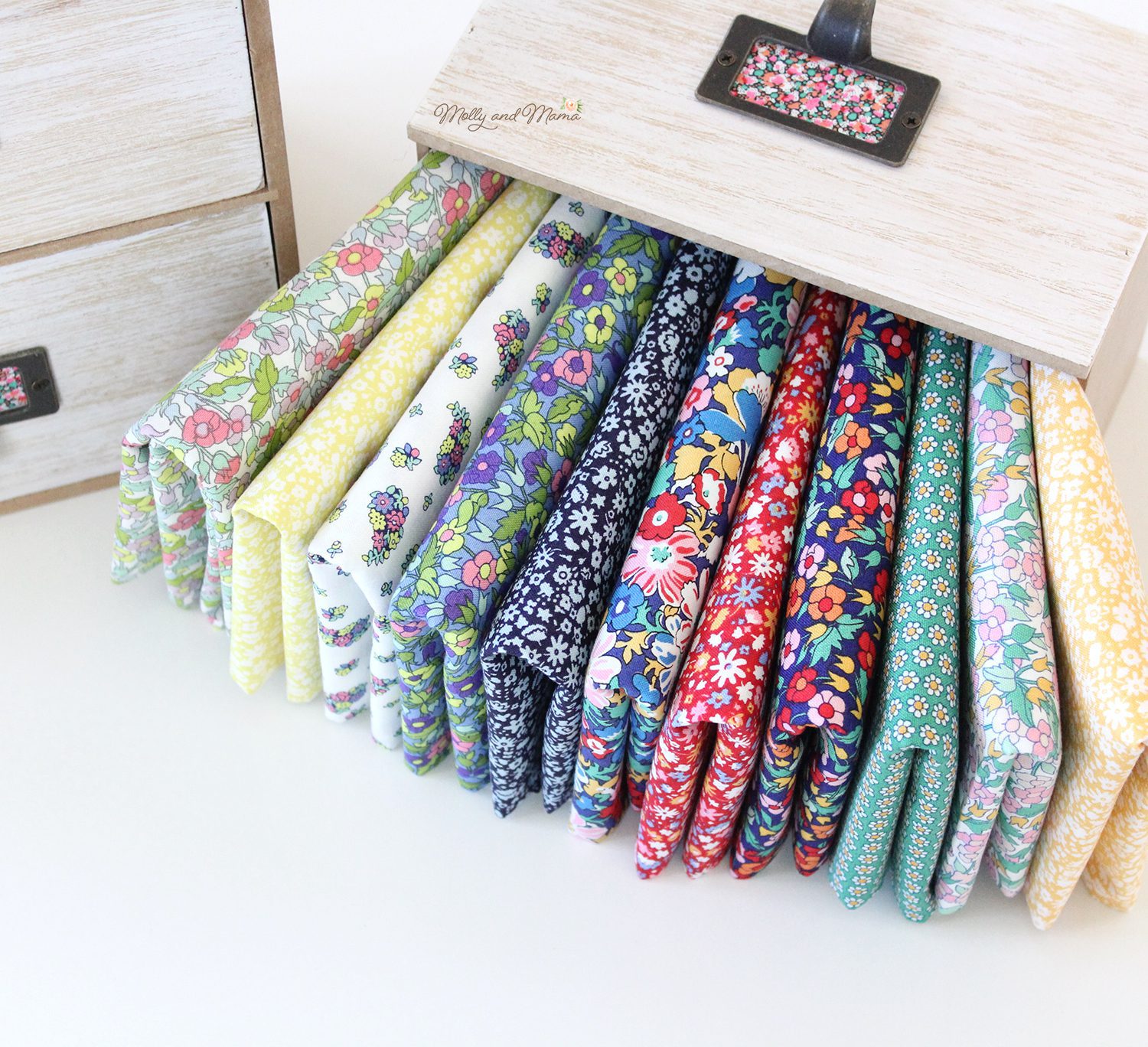 The first was to sew some new pillowcases. I wrote a really simple tutorial for pillowcases over six years ago, so it was nice to revisit it and use the instructions to update some of the items in my linen cupboard. Naturally, I gravitated towards the pastel florals. Aren't they so pretty, pictured here with my Miss Molly Pin Cushion?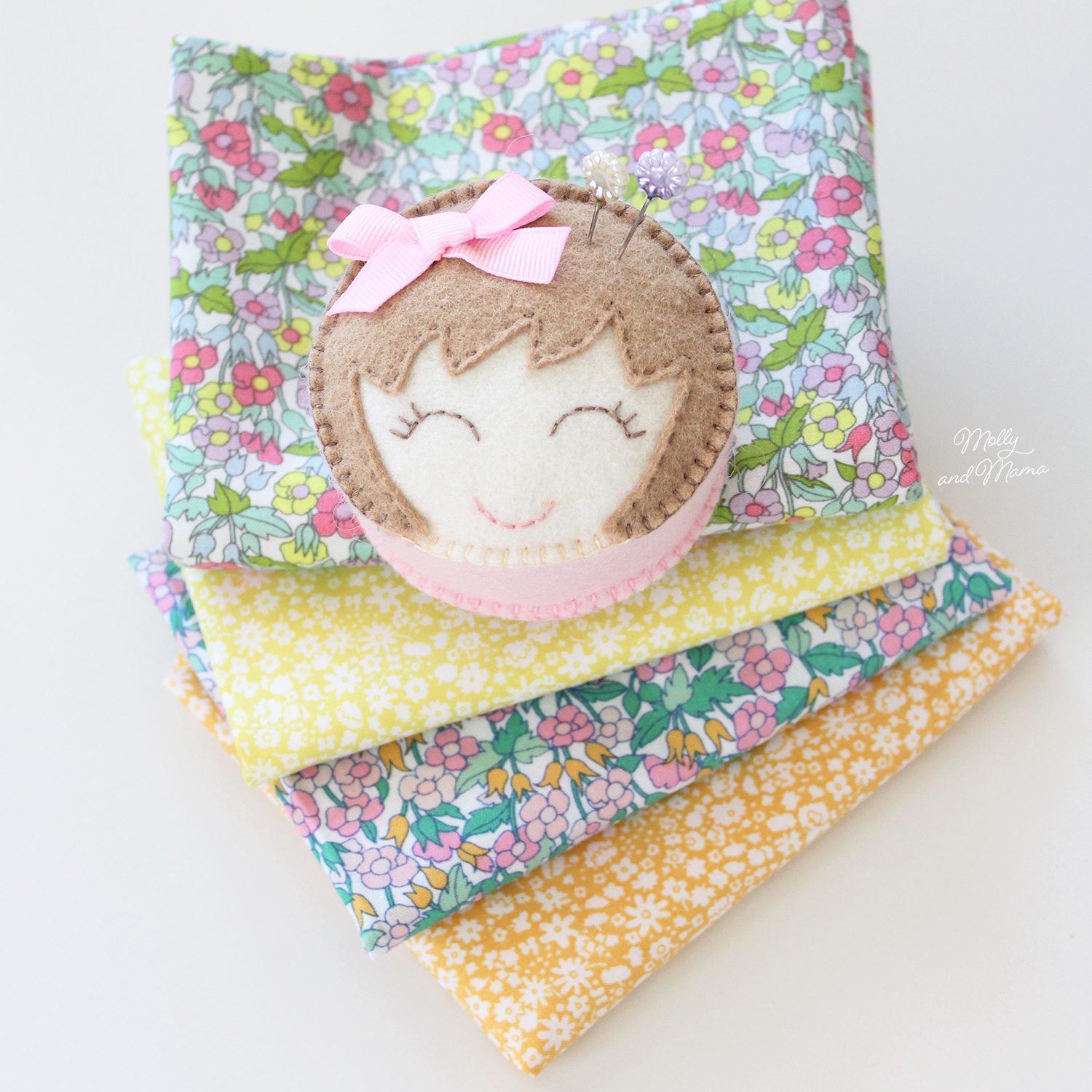 I selected some vintage lace and ric rac to sew with too. I always love using trims and notions from my stash!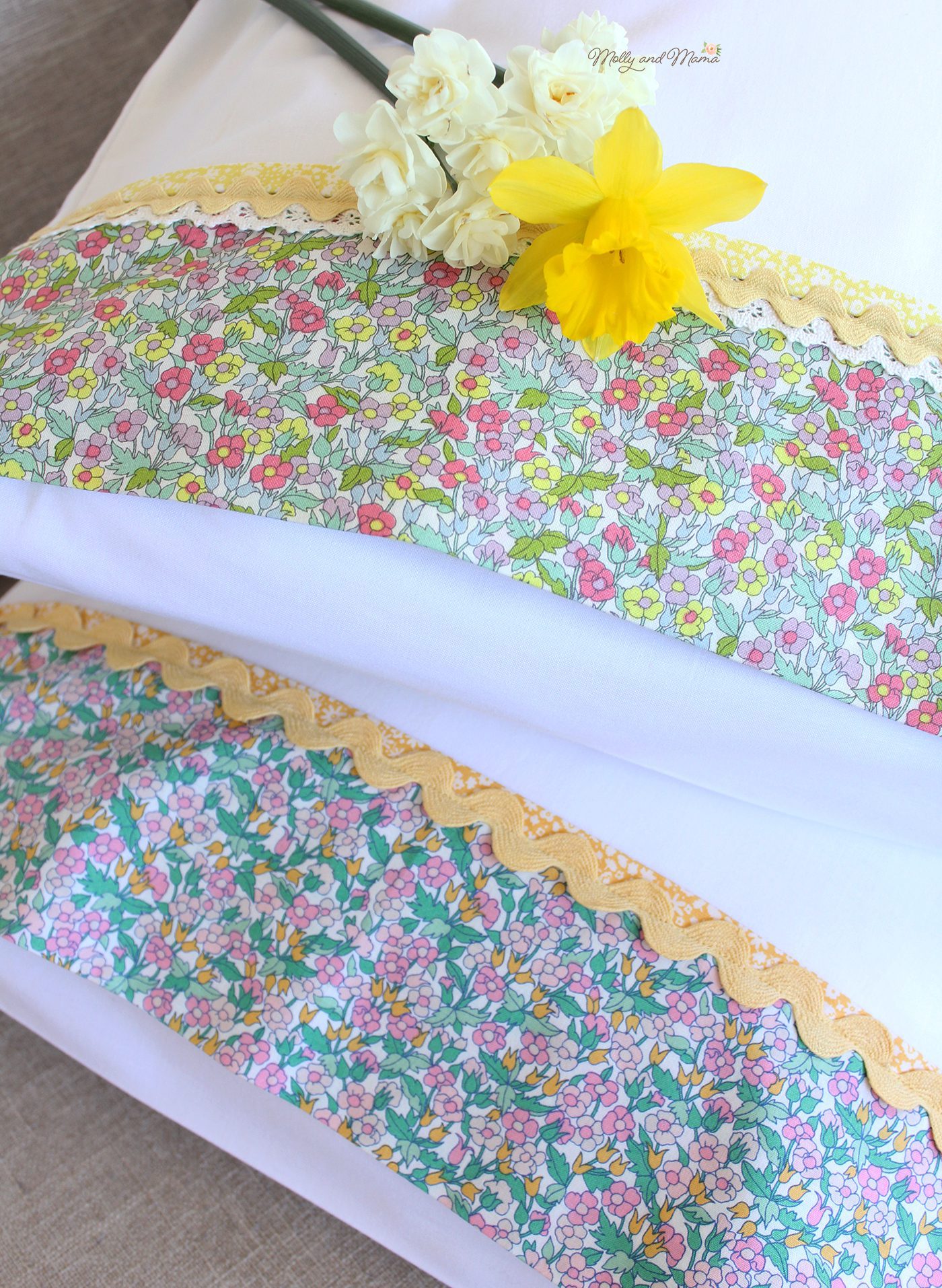 These pillowcases were so very quick to make and definitely brought that Spring feeling to our current cold and windy Winter days! I just had to pick some of the new bulbs from the garden to showcase with them!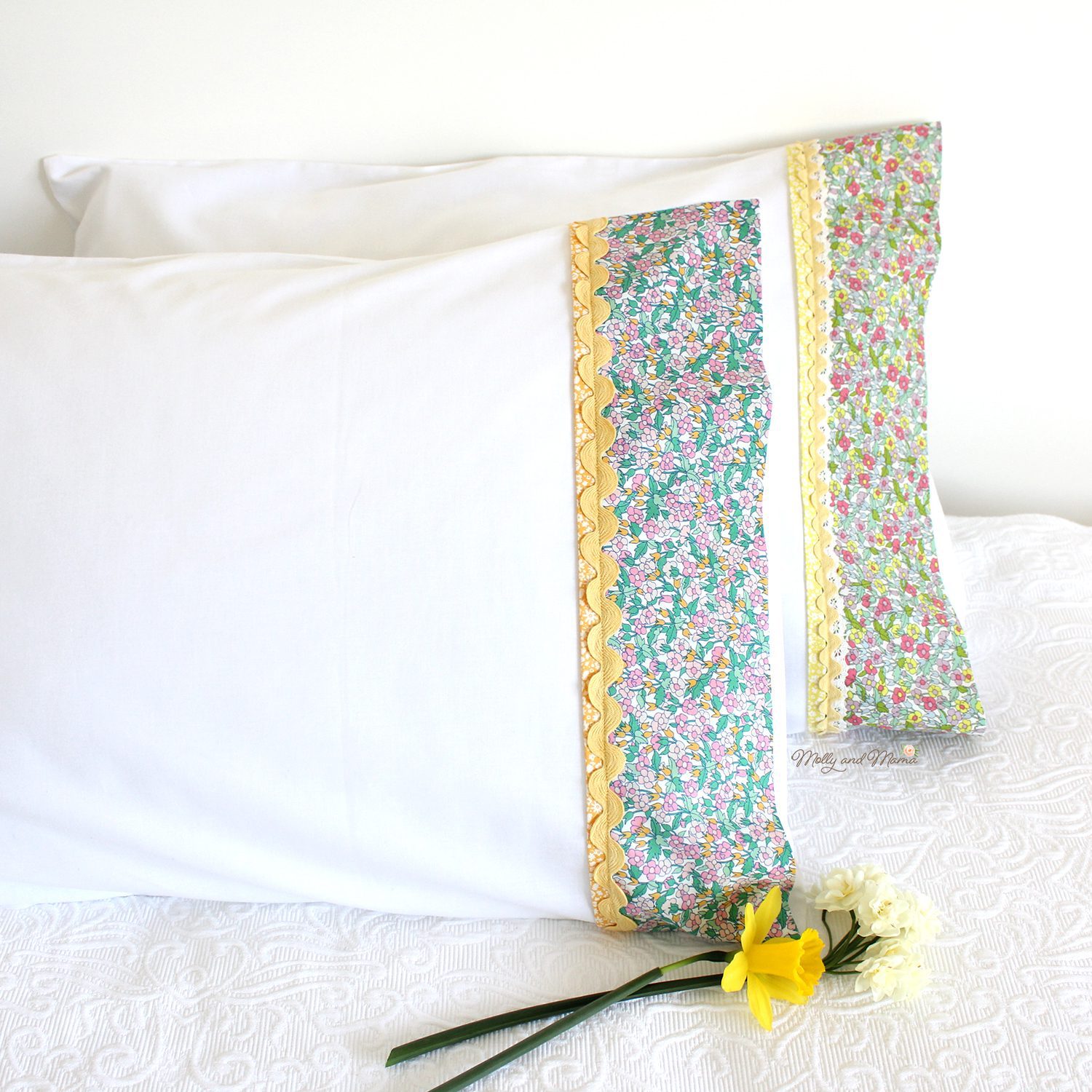 Feel free to visit my tutorial to make your own pillowcases.
NOTE: This project is for PERSONAL USE ONLY for sewing at home and/or teaching another person or child to sew FOR FREE. Reusing or repurposing free Molly and Mama tutorial instructions, templates and images for paid classes, or distributing the materials in classes, to groups, or for commercial purposes, without permission, is strictly prohibited. For clarification, or to seek a commercial arrangement, please contact Molly and Mama.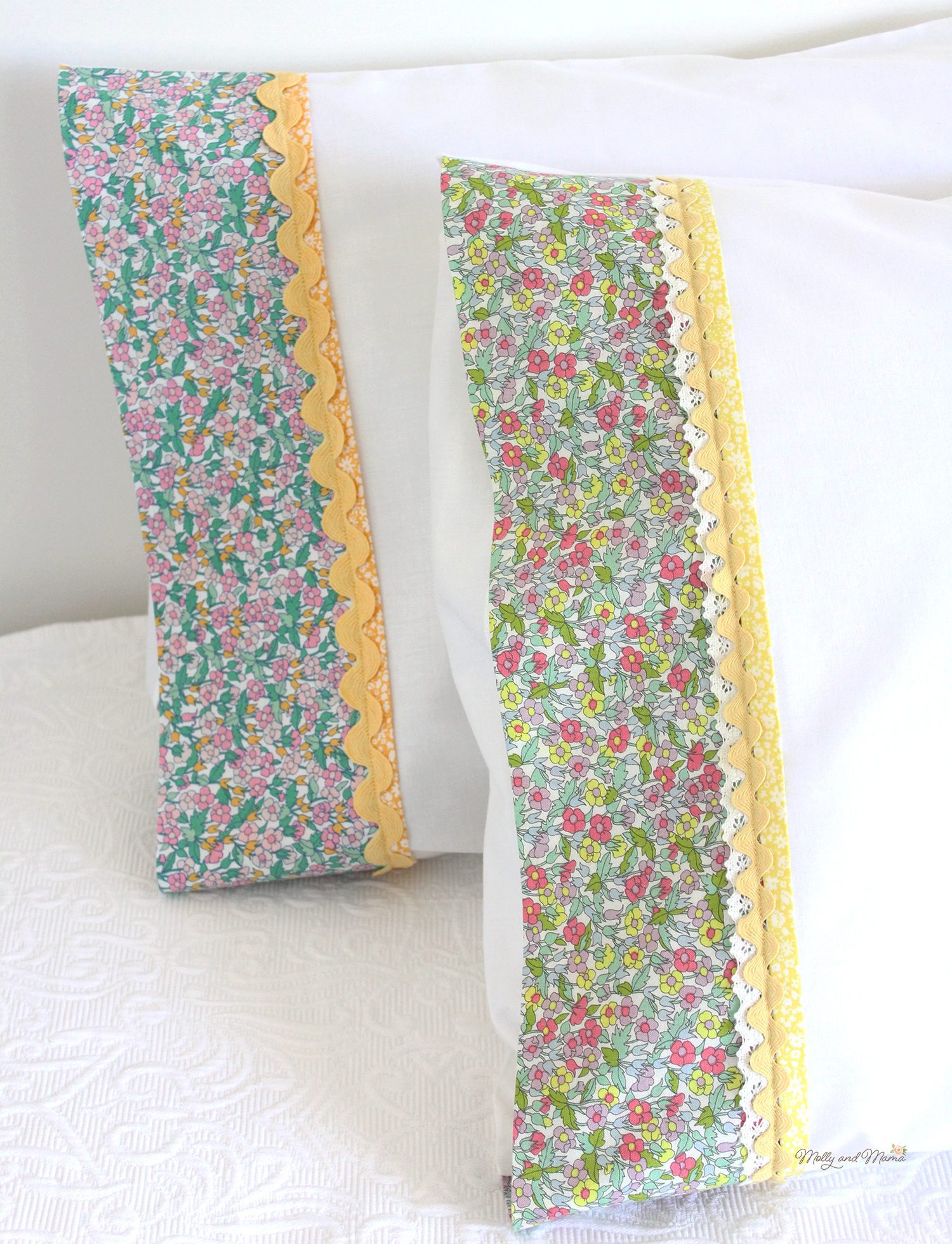 Look for this quilting cotton collection at your favourite retailer or search for it at your nearest online store.
Happy stitching, Lauren x