Introducing the Beaded Baubles Christmas Pattern
With Christmas nearly upon us, it's the perfect time to introduce you to the latest felt PDF pattern in the Molly and Mama range. The 'Beaded Baubles' are completely hand stitched in felt and adorned with simple embroidery and seed beads. They're the perfect addition to the traditional Christmas tree!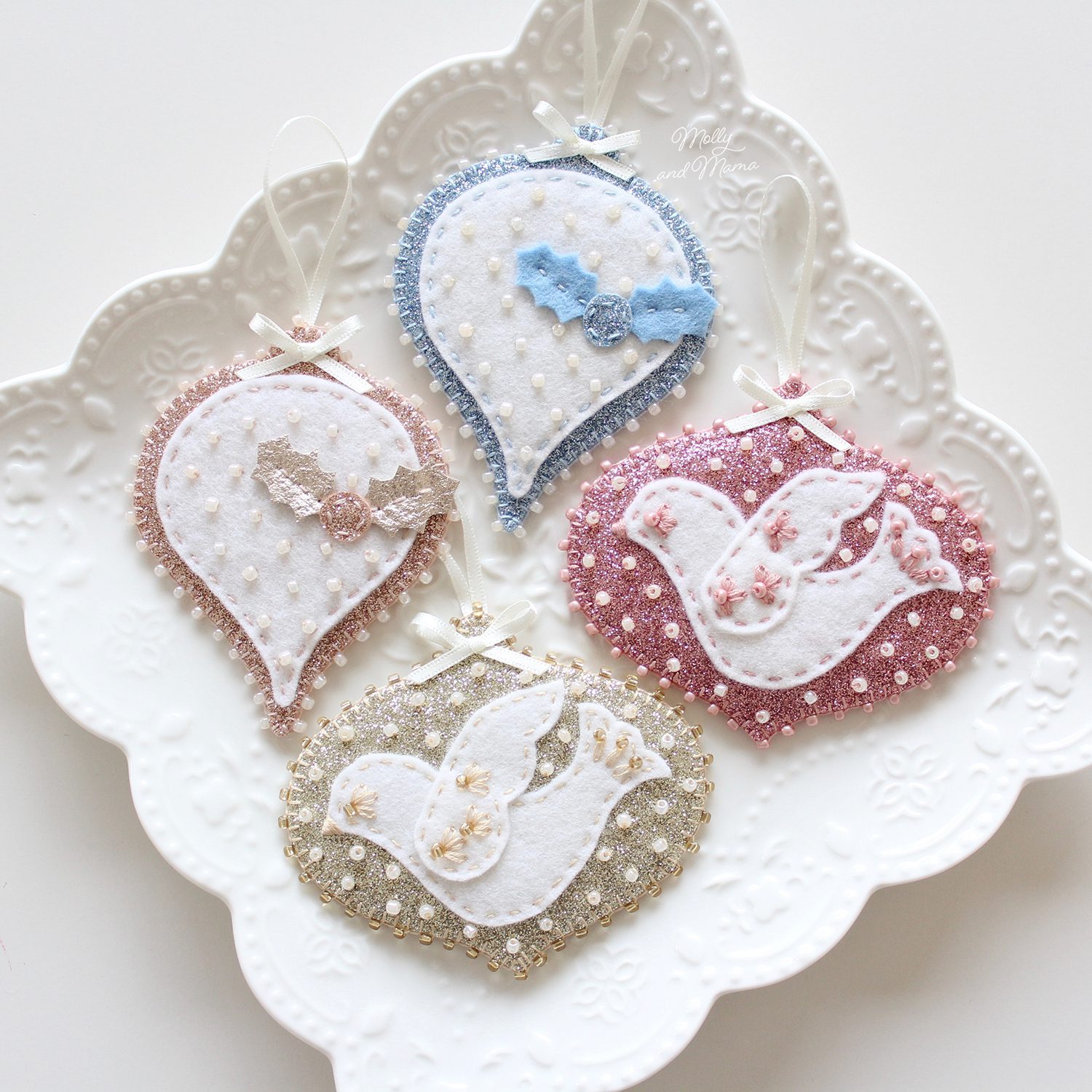 These Beaded Baubles are stitched using glitter felt from My Felt Lady. But they would look just as lovely in plain wool felt too.
They are a quick make and can be hand stitched in an afternoon. I think the beads add a beautiful touch!
The pattern is designed for beginners. It includes;
step by step instructions to stitch the holly bauble and dove bauble
lots of clear photos illustrating the stages in construction
the PDF template to save on your personal computer and print at home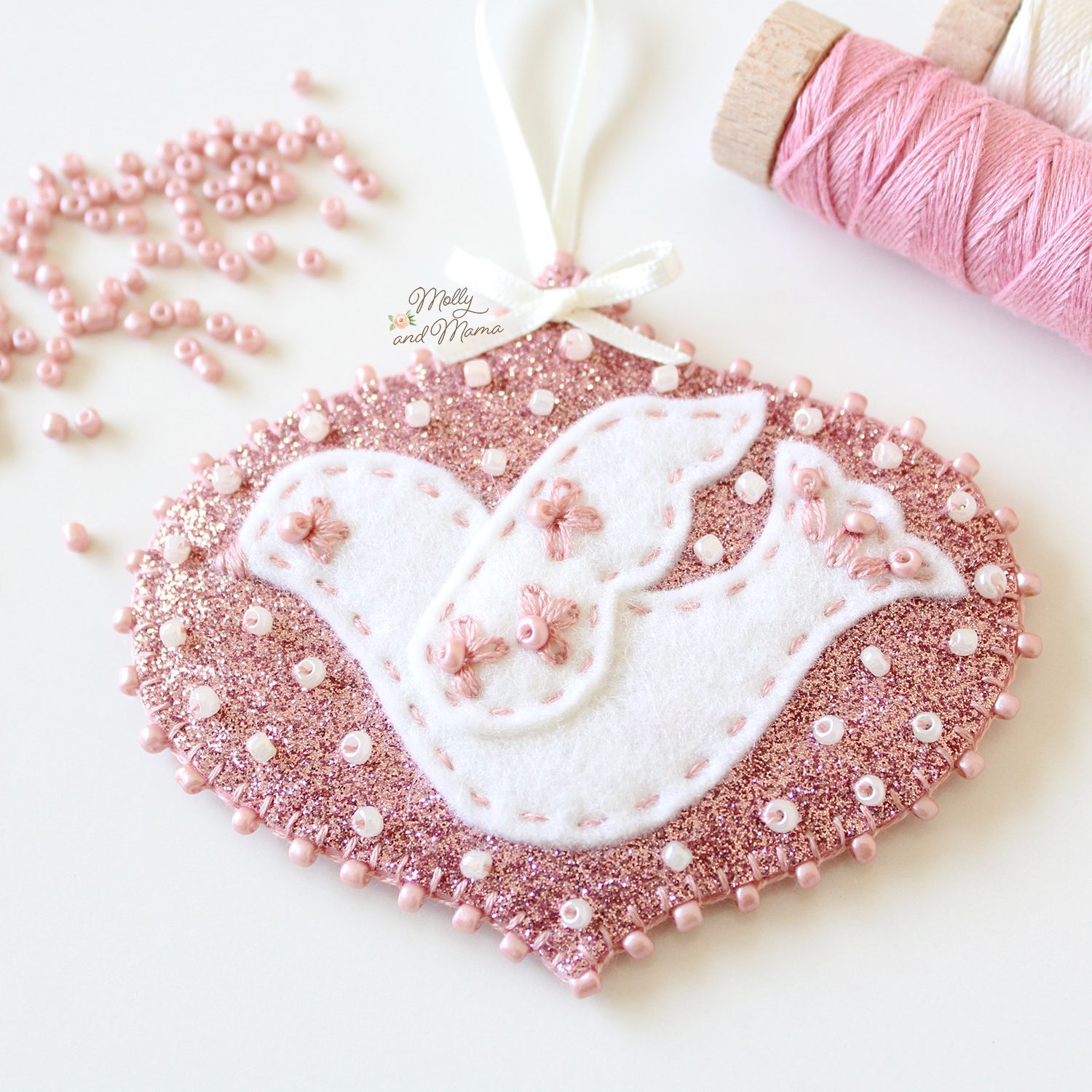 You can purchase the pattern HERE, and also view the rest of the Molly and Mama pattern range.
I'd love to see some baubles stitched in traditional greens and reds. And even festive brights would look nice! So if you have a go at making some, I'd love for you to share them with me. Pop by the Molly and Mama facebook page, or use the #MollyandMama and tag @MollyandMama on Instagram. I love sharing your work with others!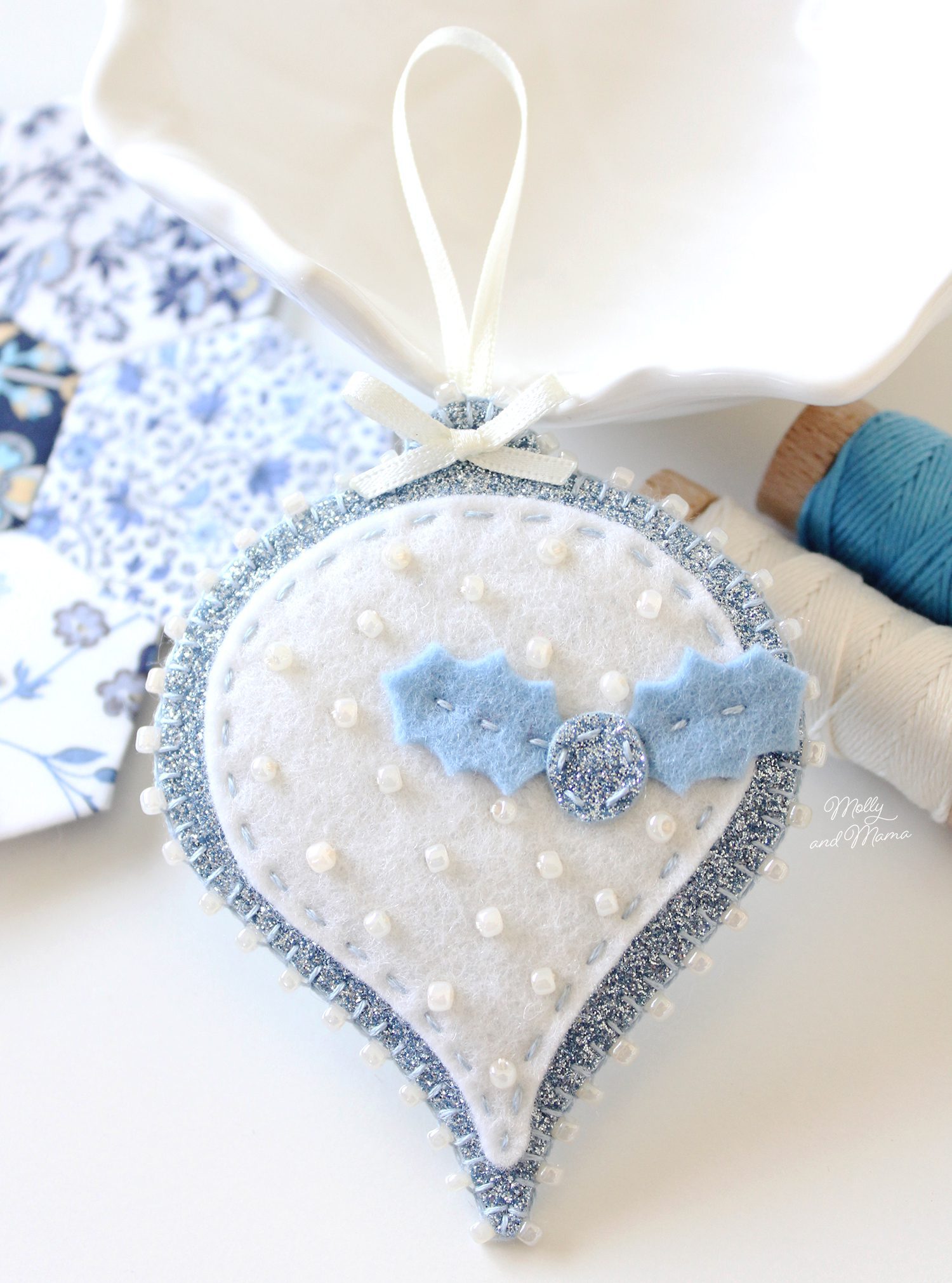 Happy Christmas stitching, Lauren x
This post was written by Lauren Wright and appeared first on Molly and Mama http://www.MollyandMama.com.au