Sew Great To Be Organised – Instagram Challenge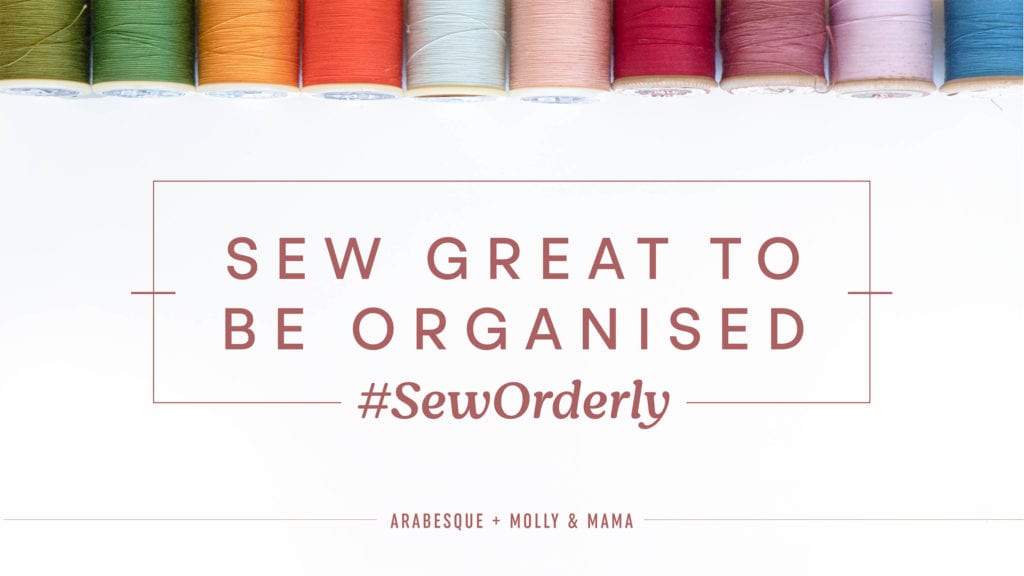 Join Arabesque and Molly and Mama on a four week Instagram challenge to help your sewing space become #seworderly.
Like many of you I am sure, the new year has already begun with lots of sewing and fun in my studio. Getting creative, planning, sketching, cutting and stitching, are all daily tasks in my favourite room in the house. But sometimes the aftermath of all of that creating and making is overwhelming. I'm not convinced my sewing space is working for me, or that I have everything set up so that I can use my space, supplies and materials as easily as possible. I'd love to be more intentional about the way I use my sewing studio. My friend Ali from Arabesque feels exactly the same way!
For the month of February, Ali and I are going to co-host an Instagram challenge that helps us sort out what's working in the studio, what's not, and what we can do about it. We'd be really thrilled if you joined us on the journey! I know I'd benefit from having better systems in place so that I could keep everything orderly and organised, because I know that it'll free up physical and mental space for me to spend more time doing what I love – sewing.
Would you like to participate? Here's everything you'll need to know!
Join Us On Instagram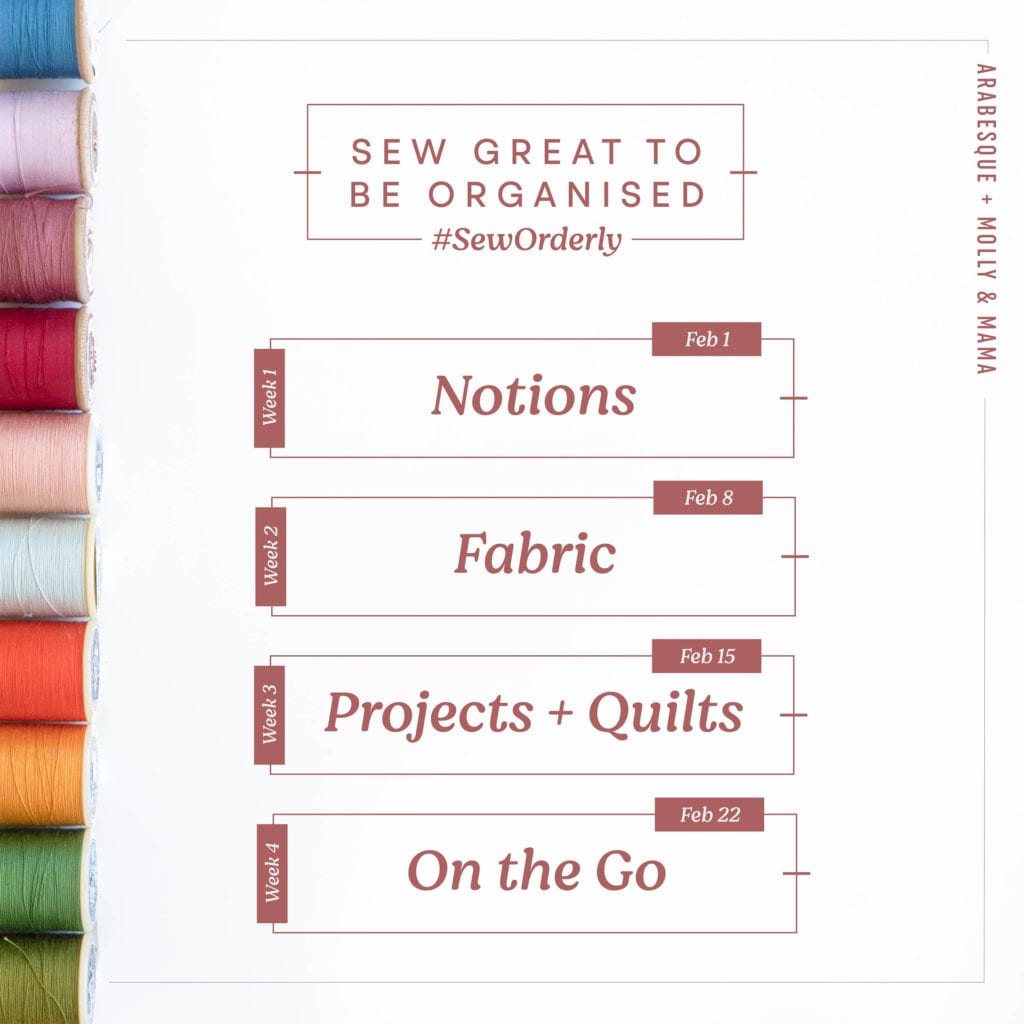 Ali and I will both be posting about the challenge on our profiles, by outlining each week's theme, tips and more. We'll also be offering the chance to win weekly prizes. The easiest way to participate is to follow Arabesque and Molly and Mama, and regularly check the #seworderly hashtag to make sure you haven't missed any posts.
The Themes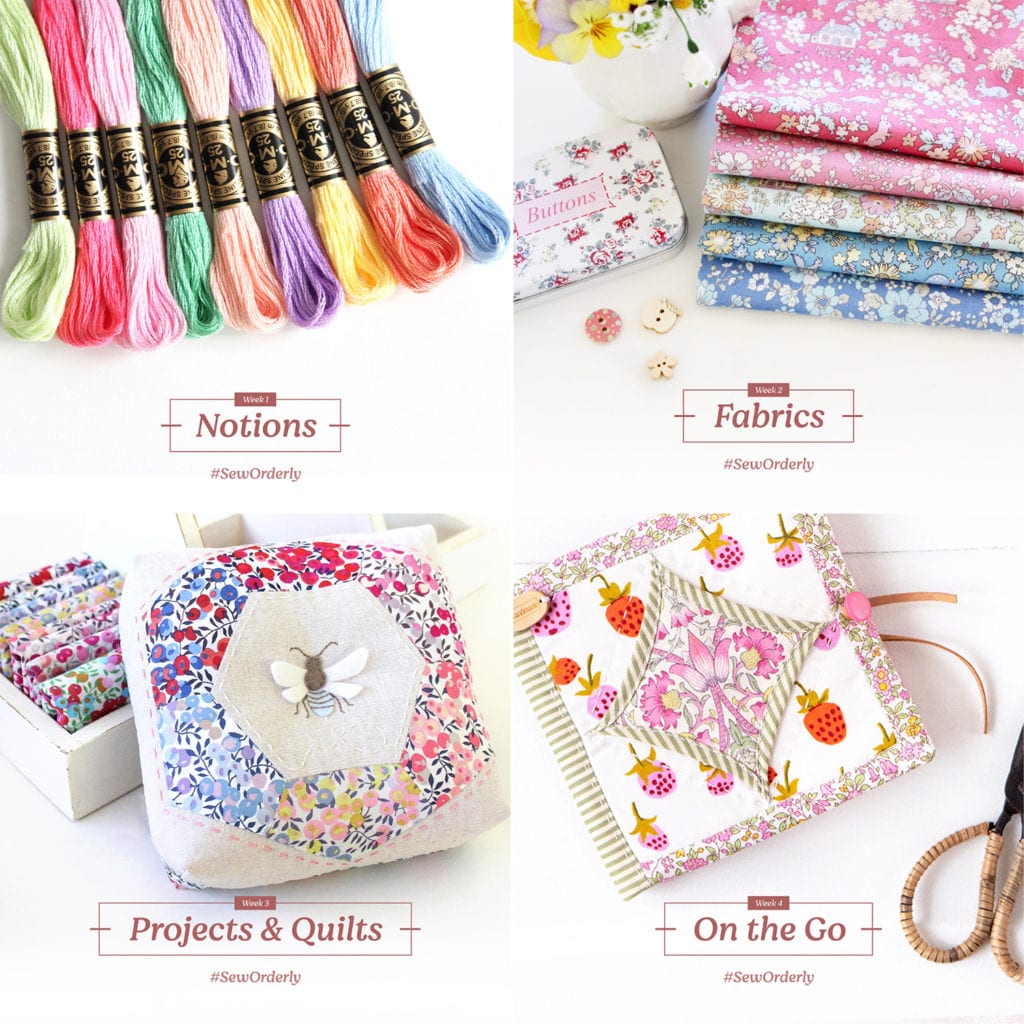 During each of the four weeks in February, Ali and I will explore a different theme relating to sewing organisation. We'll look at ways to organise, sort, clean and store your threads, floss, notions and haby, fabrics, projects, WIPs, quilts, and your sewing kits for stitching on the go. And we're sure there'll be more themes and topics that arise too!
How To Participate
We'd love for you to find tips and ideas shared by others using the #seworderly hashtag. We'd also really appreciate if you shared your own suggestions for sewing organisation too. Share our event with your crafty friends so we can help as many creatives as possible.
To be eligible to win the weekly prizes, you'll need to be following Molly and Mama and Arabesque. You'll also need to post a photo on your public profile (so we can all see it) that relates to the weekly theme and use the #seworderly hashtag. Each Sunday in the month of February 2021, Ali and I will select the winners for that week and announce them on our profiles.
The Prizes
We'd like to thank our sponsors Ava and Neve and Utopian Threads for each providing a special fabric prize pack.
Ava and Neve are sponsoring the kick off of our event with a lovely fat 16th bundle of ten Liberty prints.
EDITED TO ADD: Congratulations to Penny from @sewandsownature who was selected as the winner of this bundle on the 1st February, 2021.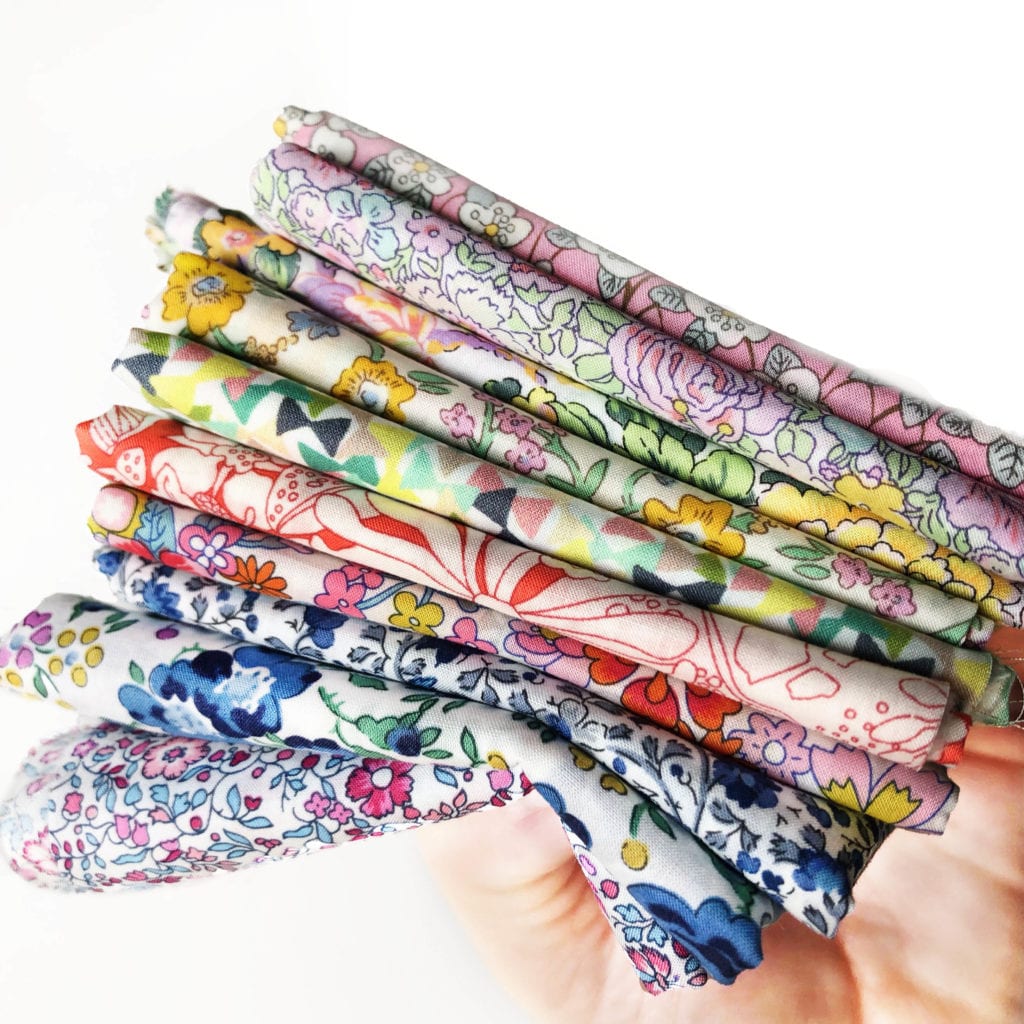 Our grand prize to be drawn at the conclusion of the challenge is this beautiful bundle of fat quarters from Cristy at Utopian Threads.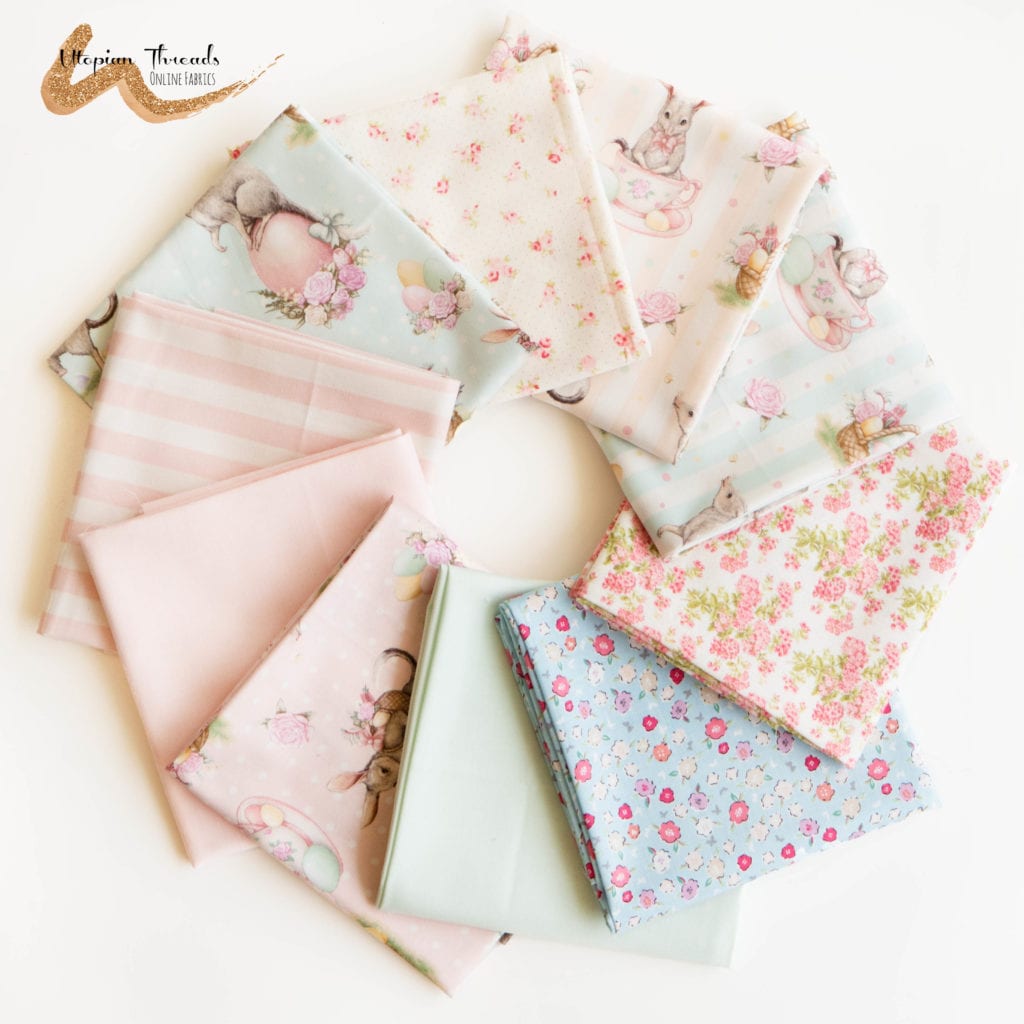 Ali and I will also be supplying two PDF sewing pattern prize packs so you can sew your own projects to help you get sew organised!
Here's my prize pack for Week 1. It includes three PDF sewing patterns (as pictured) from my store; the Fifi Fox Pin Cushion, Spring Fling Pouch Set and Serious Sewist's Set.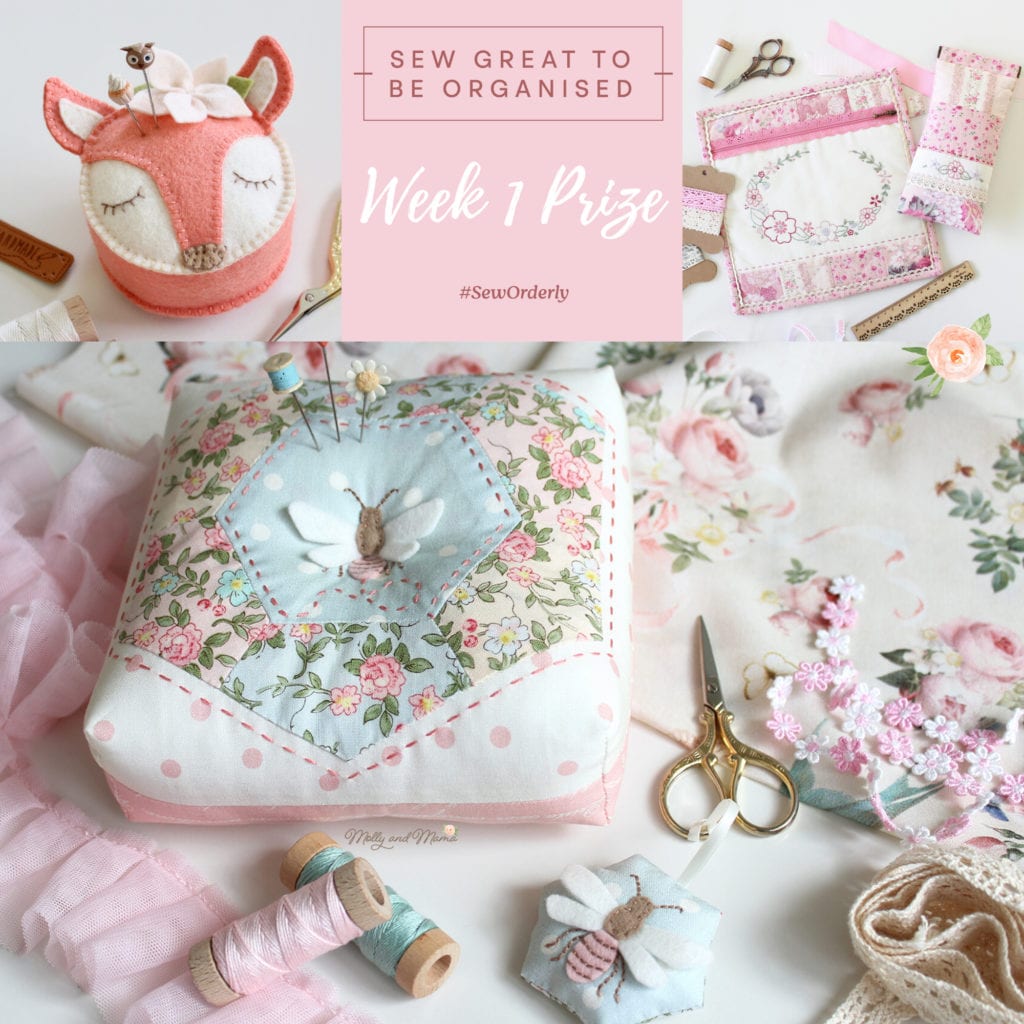 The Week 2 prizes include three Mini Makes patterns from Arabesque Scissors.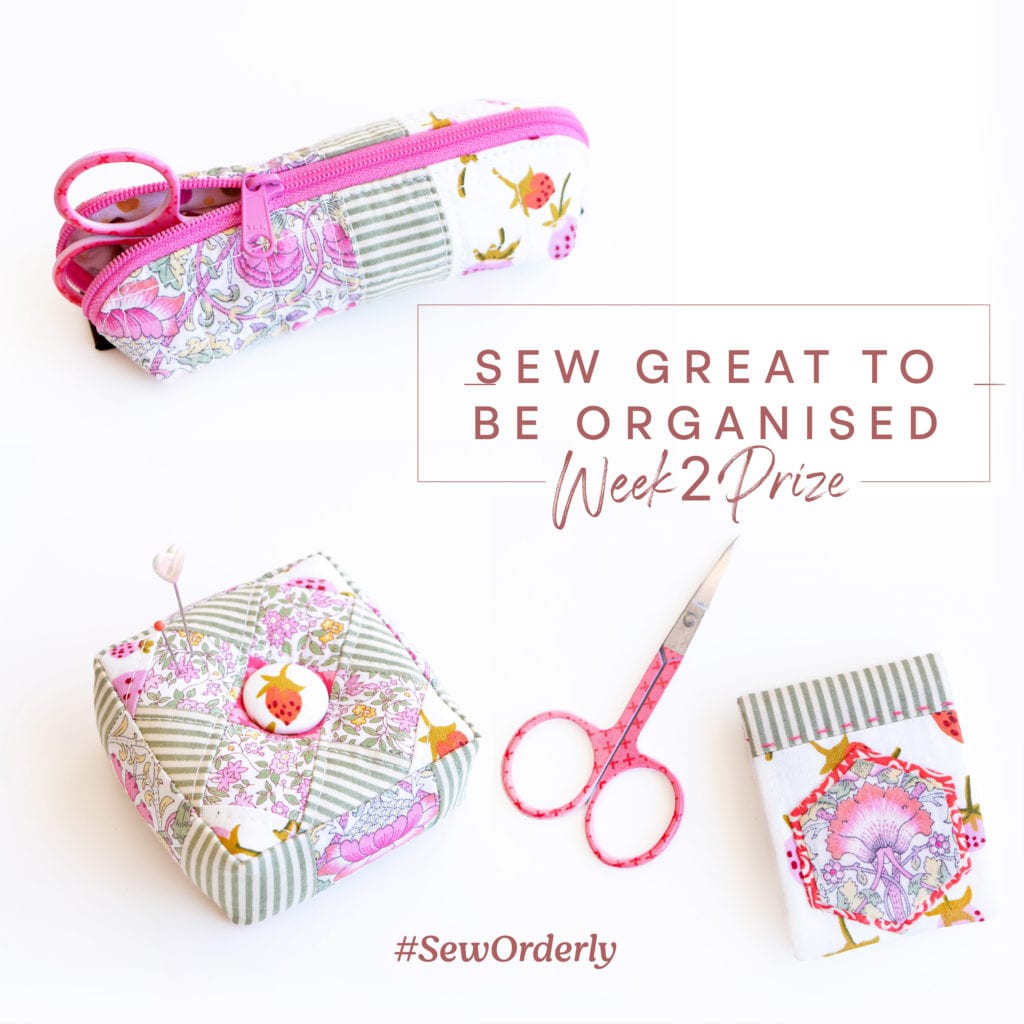 Week 3 includes the Simple Sewing Folder, Summer Rose Pouch and the Miss Molly Pin Cushion Trio of patterns from the Molly and Mama store.
And our final week will also have a prize pack of PDF sewing patterns from Arabesque Scissors.
The Tips
We'll be sharing tips on Instagram, but I'll also be creating some blog posts based around our themes to wrap up all of your ideas in one central location. In fact, I've already written some tips for thread spool storage. So pop over HERE to take a look.
We really hope you can join us and look forward to sharing tips and ideas so we can all get organised for a new year of sewing success!
With much excitement and anticipation, Lauren x