It happens to me every year! Easter is upon us and I still haven't decided what to sew the kids, let alone organise patterns, supplies and materials. So I thought I would put together a quick list of some of my favourite options for sewing this Easter. These Easter Sewing patterns are quick and easy, and will make wonderful gifts for loved ones, big and small! And as an added bonus, they are all from Australian designers. Because as much as I love our global marketplace, I also really love to showcase the talent from home! I hope you find something that inspires you!
I had to kick off the list with one of my very own patterns. She's a favourite of mine! The Molly and Mama 'Beatrice Bunny' appliqué template is perfect for adorning Easter clothes, baskets, and gift bags. Easy to sew, with lots of photos, you'll love this PDF printable pattern!
I know that Beatrice Bunny would look awfully cute appliquéd on one of Jen's lovely dress patterns from Ainslee Fox Boutique Patterns. I really love the Bow Peep dress pattern. And you can even buy the matching Dolly dress pattern too. Imagine how cute that could be?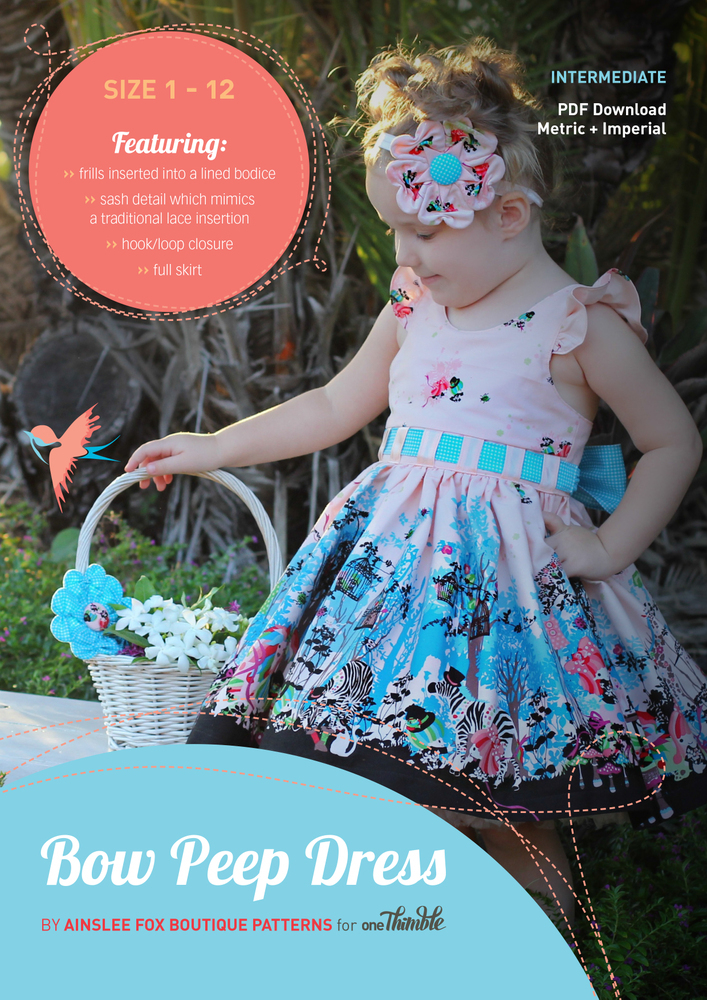 Jessica from Flosstyle has just released her BUNNY BUCKET pattern, which includes a bunny bucket, gift bag and bunny crown. I can see this working beautifully with a new Easter outfit!
Jodie from Ric Rac has an Easter inspired softie pattern in her store. The Love Somebunny Creative Card is absolutely adorable! A perfect addition to an Easter gift!
And if you're looking for something different to dress your little miss in for Easter, then Stephanie from Felicity Sewing Patterns has the answer. This lovely Petal reversible dress pattern is sized from 6 months to 8 years! And the Easter bunny applique template is included. I thought it might be useful for all you Northern Hemisphere readers still coming out of Winter. It looks great for layering!
The Sweet Scallops pattern from Melly & Me is perfect for creating a special Easter basket that can be used year after year. I'd love to make one with Easter bunny fabric and pop some appliqué on the side!
Feeling inspired for Easter now? I hope so. And I hope this lovely list helps! Let me know what you're stitching!! Feel free to share over on Facebook. Happy sewing, Lauren x
This post was written by Lauren Wright and appeared first on Molly and Mama http://www.MollyandMama.com.au