Christmas in July Sewing with Makower Modern Metallics
Is it really July already? Crazy, right? July is always a lovely time for sewing here in Australia. Winter is in full swing. The days are short, the weather is cold and stitching indoors is ideal. It's probably how all of you 'Northern Hemispherers' feel at Christmas time. At this time of year, we celebrate 'Christmas in July' instead.
Recently, I was lucky enough to be able to play with some of the new Christmas fabrics in the Makower range; Modern Metallics. Australian wholesaler Two Green Zebras sent me this gorgeous fat quarter bundle and it took me ages to decide what to make with it!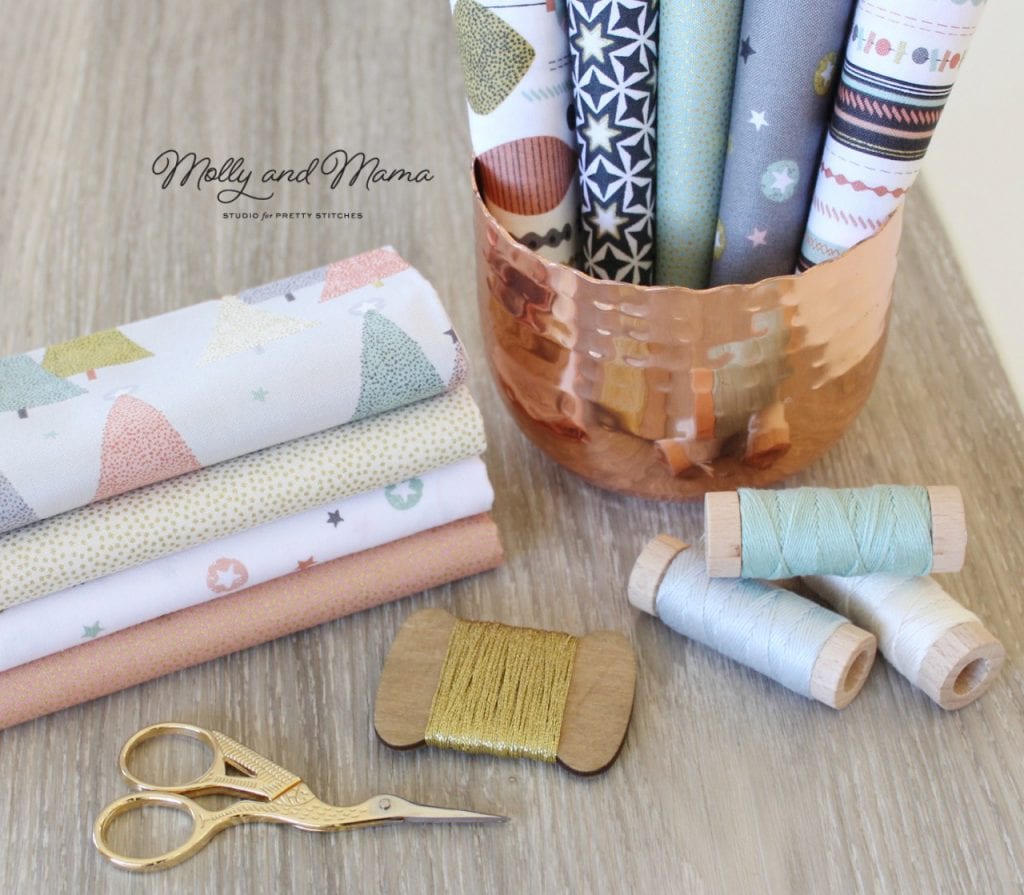 The colours are not something I would usually choose, but I was really drawn to the peach, sage and cream plains with gold dot detailing. They have just a hint of sparkle! And though the range is not traditional, the other prints really showcase the Christmas theme, with Christmas trees, baubles and stars. But if you're more of a traditionalist, you'll be pleased to know that Modern Metallics comes in a red colourway too.
I liked the geometric design print and wanted to try my hand at fussy cutting, so decided to make an 'English paper pieced' six pointed star using 2″ diamond shapes. It was a little fiddley, because the defined lines and shapes don't leave much room for error. But I am pretty happy with the results for a first attempt.
I thought the star would make a striking detail on a gift bag so I designed a simple lined bag with a boxed base and a drawstring top. The plain peach fabric was the perfect back drop for my paper pieced star! Aurifil thread in 30 weight was used to hand quilt around the star and the bag base.
The other print fabrics created a balanced contrast for the boxed base, lining and back of the bag too.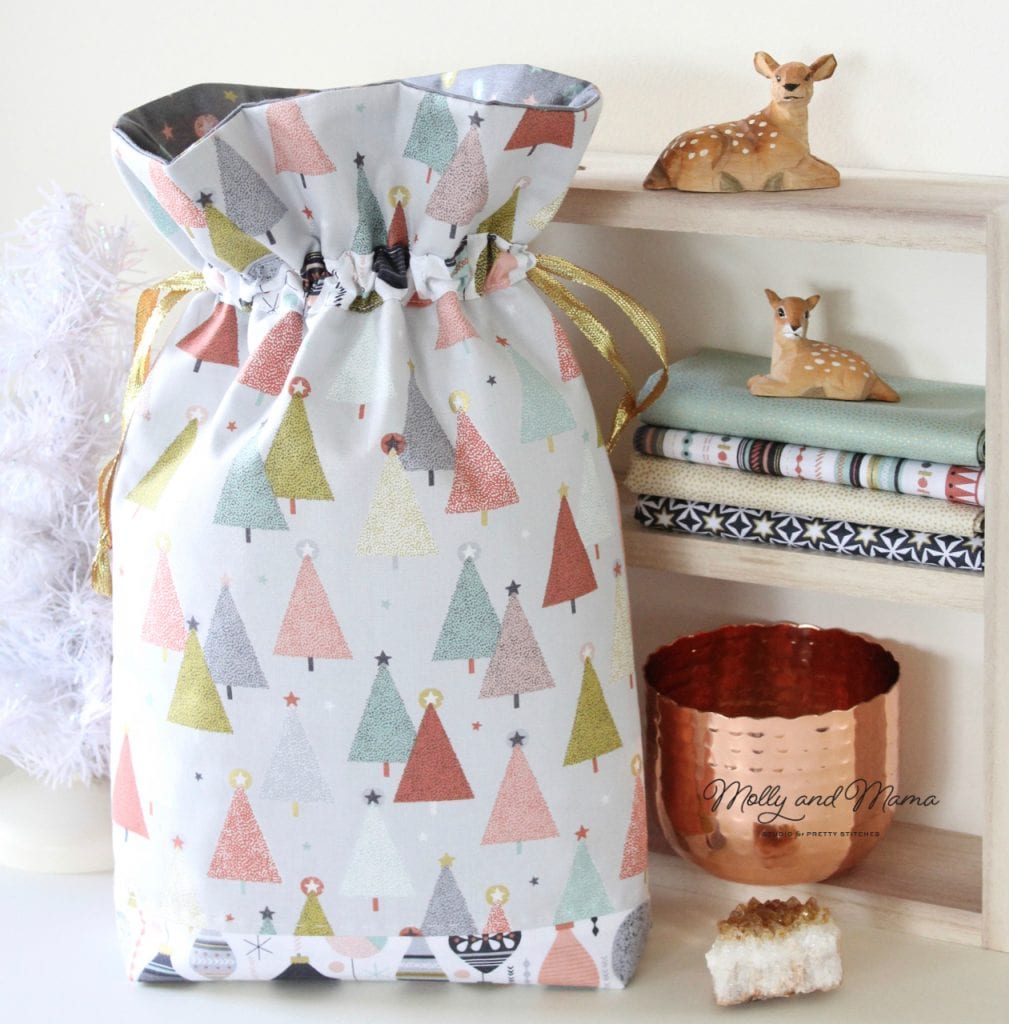 And the whole thing was finished off neatly with some vibrant gold ribbon pulls! I'm looking forward to using this one for a special gift this Christmas.
Happy stitching, Lauren x
This post was written by Lauren Wright and appeared first on Molly and Mama http://www.MollyandMama.com.au