Little Traveller Book Blog Hop
Welcome to my stop on the Little Traveller* Blog Hop! I was so honoured when Simone from May Blossom asked me to join in the tour for her soon-to-be-released book from Tuva Publishing. It's the most whimsical book filled with the most enchanting characters. Every page contains Simone's stunning photographs or beautiful illustrations, so it's easy to be inspired.
*denotes an affiliate link.
Flicking through the pages, I decided to sew Twig, a cute little squirrel. As I regularly work with wool felt, I already had a large selection of colours on hand from My Felt Lady. I chose soft and muted shades for Twig, because I am a pastel kind of girl! And I paired the felt with a delicate and dainty Liberty print from Ava & Neve.
Little Twig proved to be a challenging sew for me. She fought me every step of the way. But Simone was wonderful with her tips and advice. And I am really happy with the way she turned out!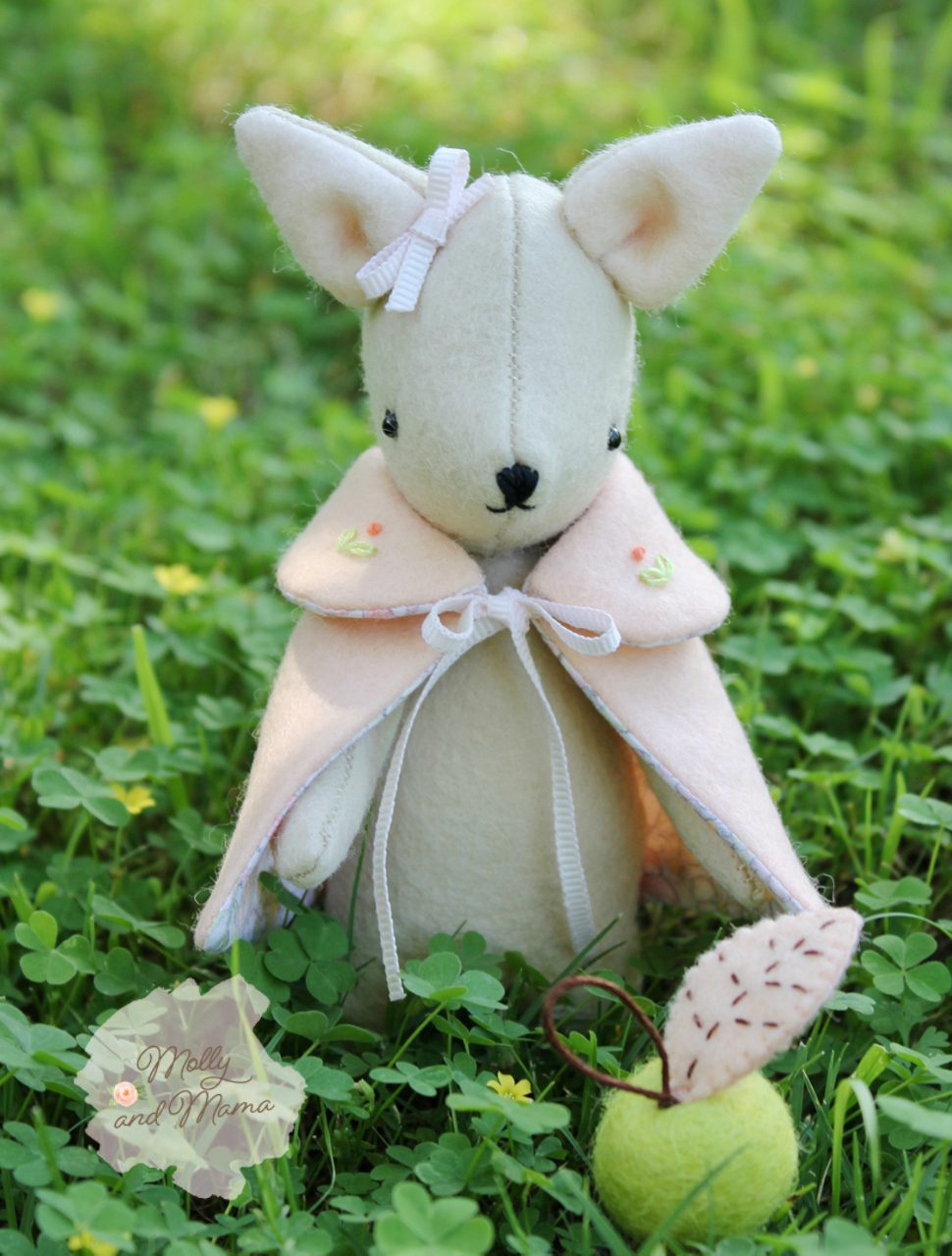 The squirrel is sewn entirely with Aurifil thread, from the 40 weight thread used to machine sew the body and cape, to the Aurifloss used to hand embroider the tiny floral details on the cape's collar and the apple.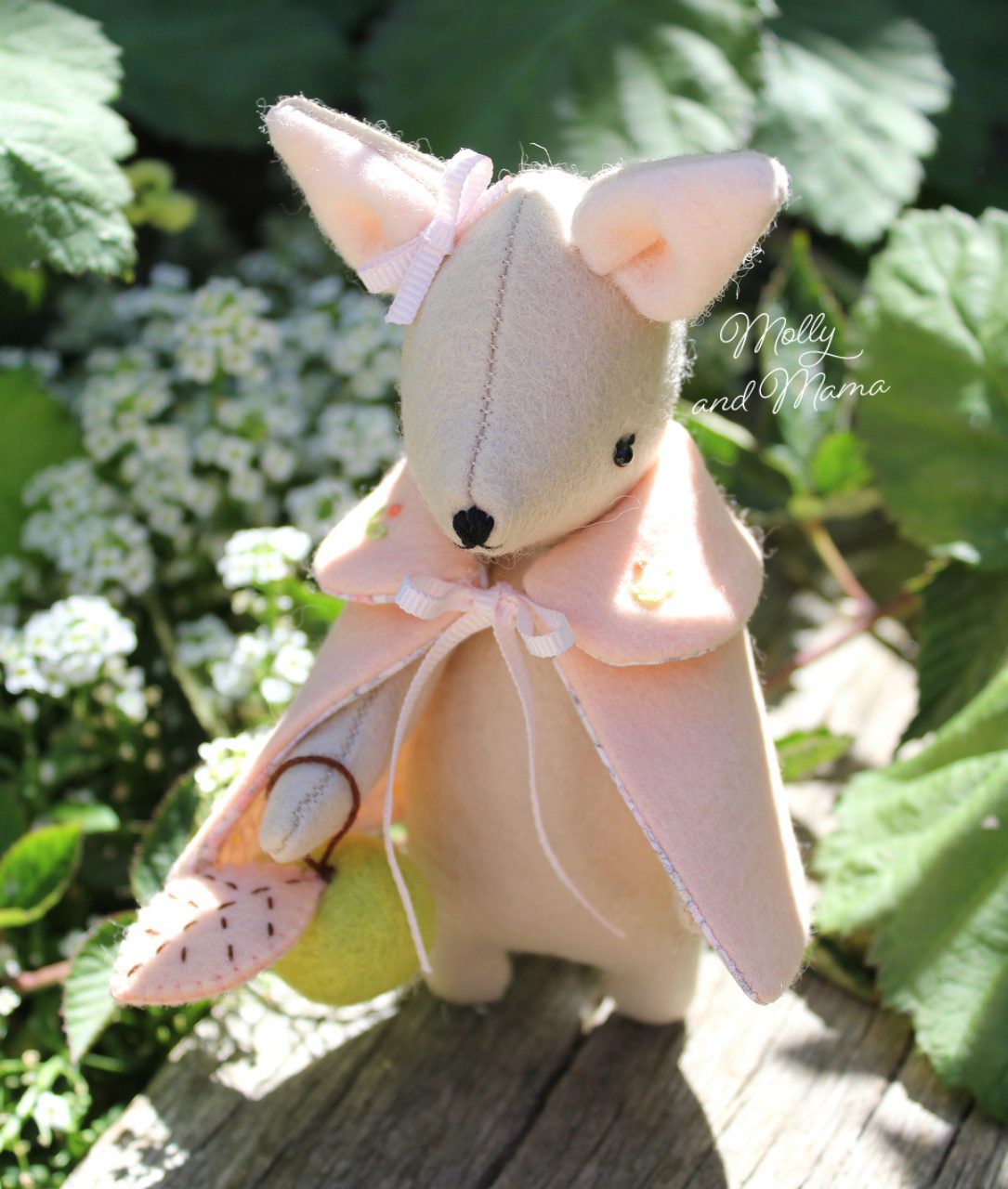 The tiny apple for Twig came from the Purslane project pattern. You can see I hand stitched the little leaf on the top. And I have to confess that I am much more at home hand sewing felt than machine stitching. To be honest, I found it really tricky to machine sew the tiny felt pieces in Twig's pattern. So perhaps I should have chosen a larger sized project to start with.
If you're a sewist that is experienced with doll or toy making and you have a love for wool felt, then you'll really enjoy the projects in this book. I love that each character has little clothes and extra accessories! And some of the ideas from one project can be used for others.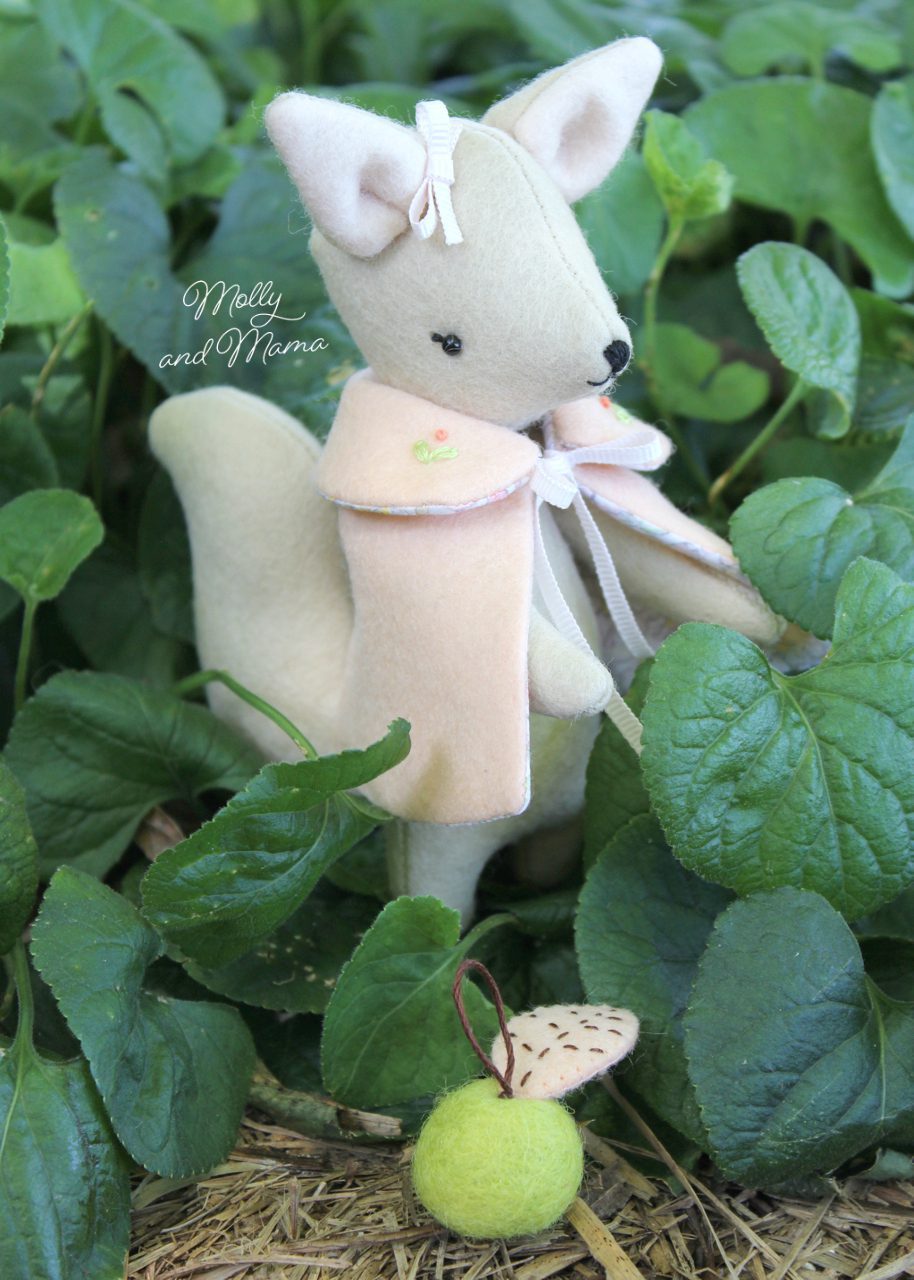 The rest of the Little Traveller book tour is happening over on Instagram and many of the makers are also blogging too. Tomorrow, you can stop by Anne's lovely blog, Bunny Hill Designs to see what she has created. Follow the instagram handles down below to see the daily posts. Simone has a full list HERE and you can also enter her instagram competition.
You can purchase the Little Traveller
* book via Amazon.
Thanks for stopping by today. If you're new here, feel free to spend some time taking a look around. Everyone's welcome, especially beginners!
Happy sewing, Lauren xx

15th March – Simone Gooding (@simone_gooding)
16th March – Winterwood (@winterwoodcraft) 
17th March – Kerri Horsley (@sewdeerlyloved)
18th March – Shelly Down (@gingermelongirl)
19th March – Mimi Kirchner (@mimikirchner) 
20th March – Lauren Wright (@mollyandmama) 
21st March – Anne Sutton (@bunnyhilldesigns) 
22nd March – Jennifer Goldsmith (@frazzydazzles) 
23rd March – Manuela Trani (@nuvolinahandmade)
24th March – Jess Cunningham (@pastyourporchlight)
25th March – Simone Gooding (@simone_gooding)
26th March – Jo Molony (@deerdarlingdolls)
27th March – Minki Kim (@zeriano)
28th March – Jooles Hill (@sewsweetviolet)
29th March – Sedef Imer (@downgrapevinelane)
30th March – Ayda Algin (@cafenohut)
31st March – Katy Livings (@katylivings)
1st April – Jodie Carlton (@jodiericrac)
2nd April – Melinda Hume (@mooseandbird)
3rd April – Simone Gooding (@simone_gooding)