A Merry And Bright Christmas Stocking And A New Sew Along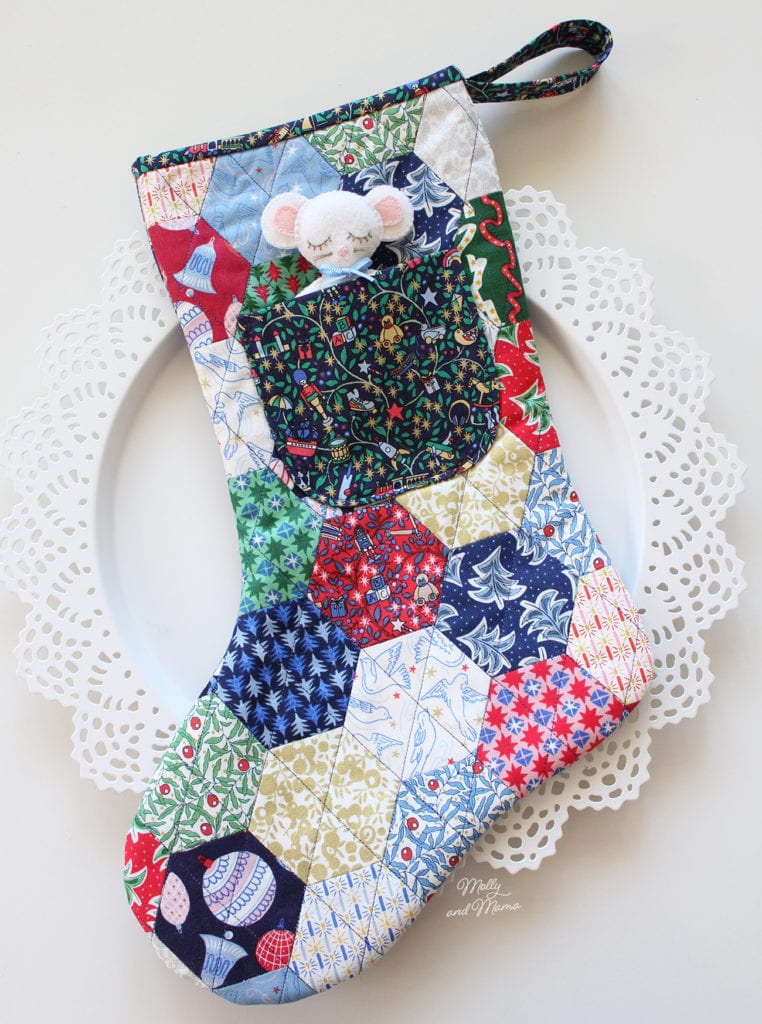 Living in Australia, we never get to experience that traditional cold and snowy Christmas enjoyed by our Northern Hemisphere friends. Perhaps that's why we have something called Christmas in July? A roast with all the trimmings, a Christmas pudding and mulled wine all just make more sense in Winter. And it's kind of fun to celebrate a holiday when it's still half a year away, right?
As part of the celebrations, it seemed like the perfect time to get started on my Christmas sewing and making another version of my Night Before Christmas Stocking pattern. Riley Blake Designs recently sent me The Merry and Bright Collection of Christmas quilting cotton by Liberty and it's a beautifully traditional collection in reds and greens, and frosty blues. And it's perfect for the stocking!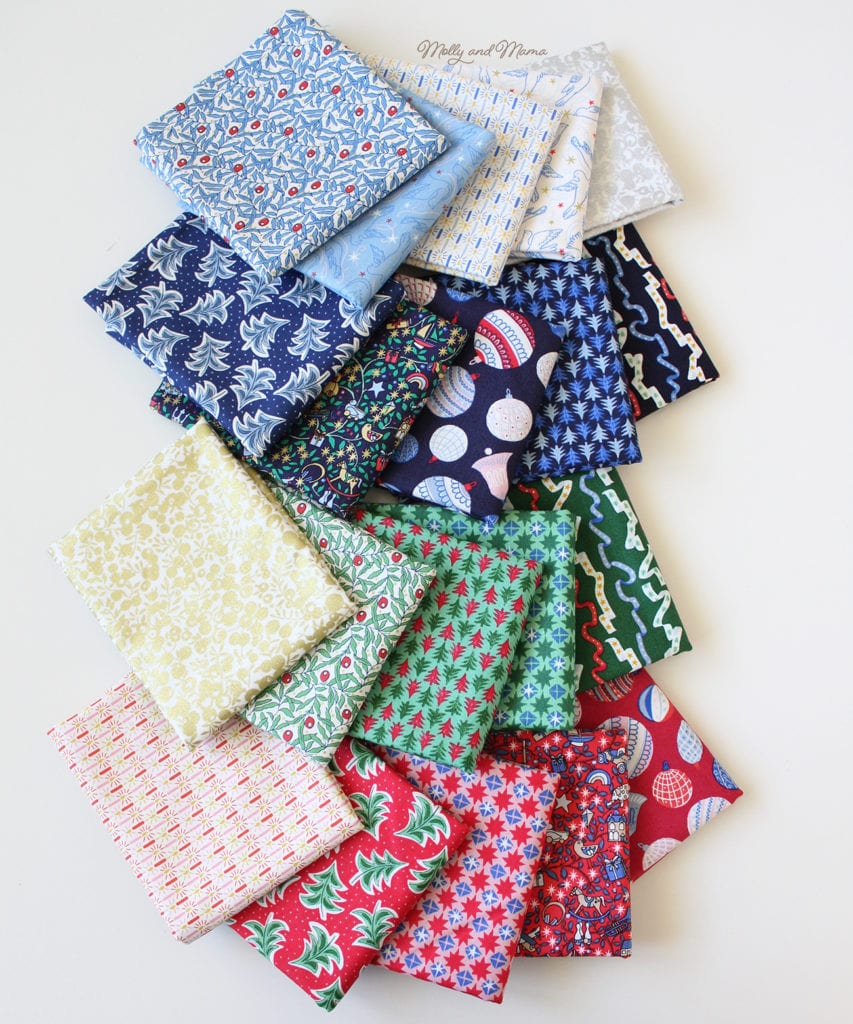 I just couldn't decide which prints to feature in a new project so I decided to use them all! Twenty different prints in this collection makes for some Christmassy fun! There's trees, baubles, ribbons, berries, candles, doves, and a beautifully detailed print featuring a lovely assortment of tiny Christmas toys (my favourite). And I'm especially taken with the metallic accents of gold and silver on some of the designs!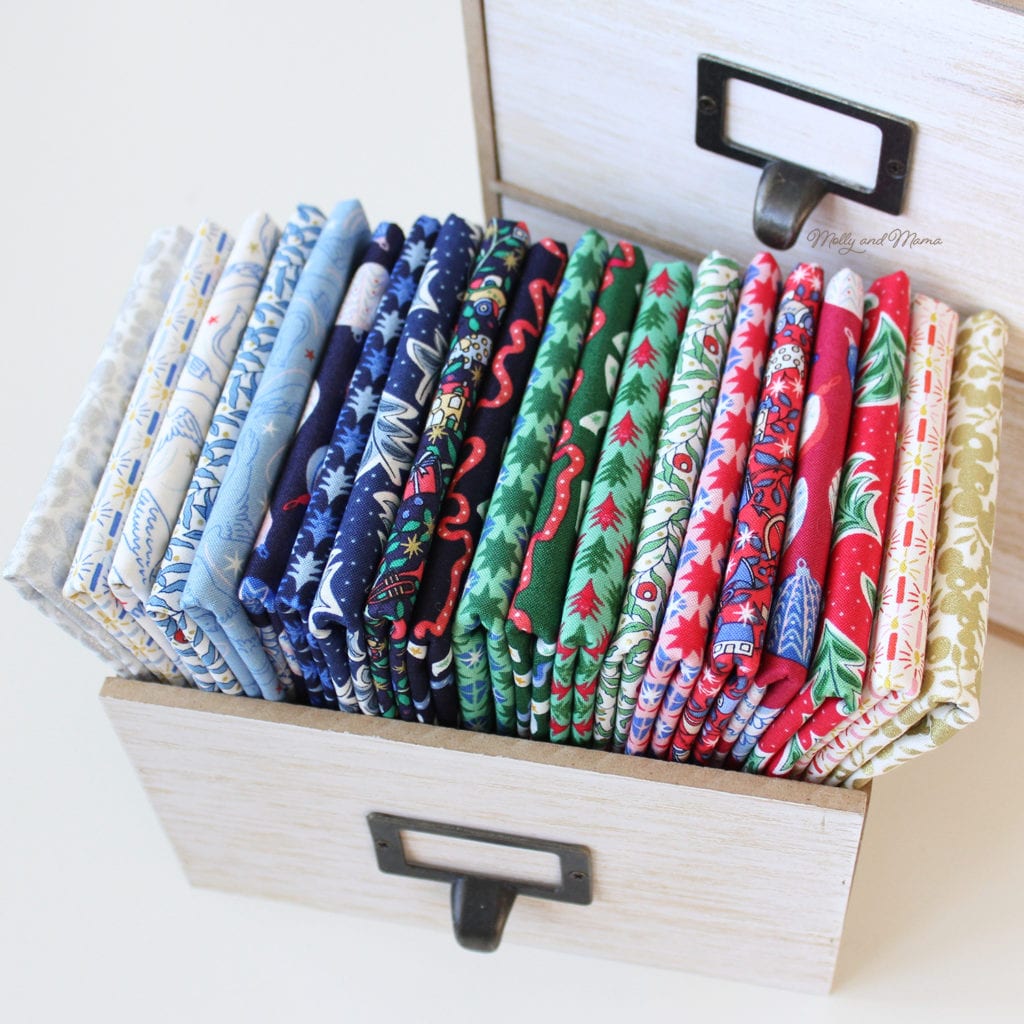 I've had many of you asking if I was going to run another sew along for my Night Before Christmas Stocking pattern, so I thought it was perfect timing to sew a new version using every print in this collection. It started with the hexies. Don't they make a pretty picture?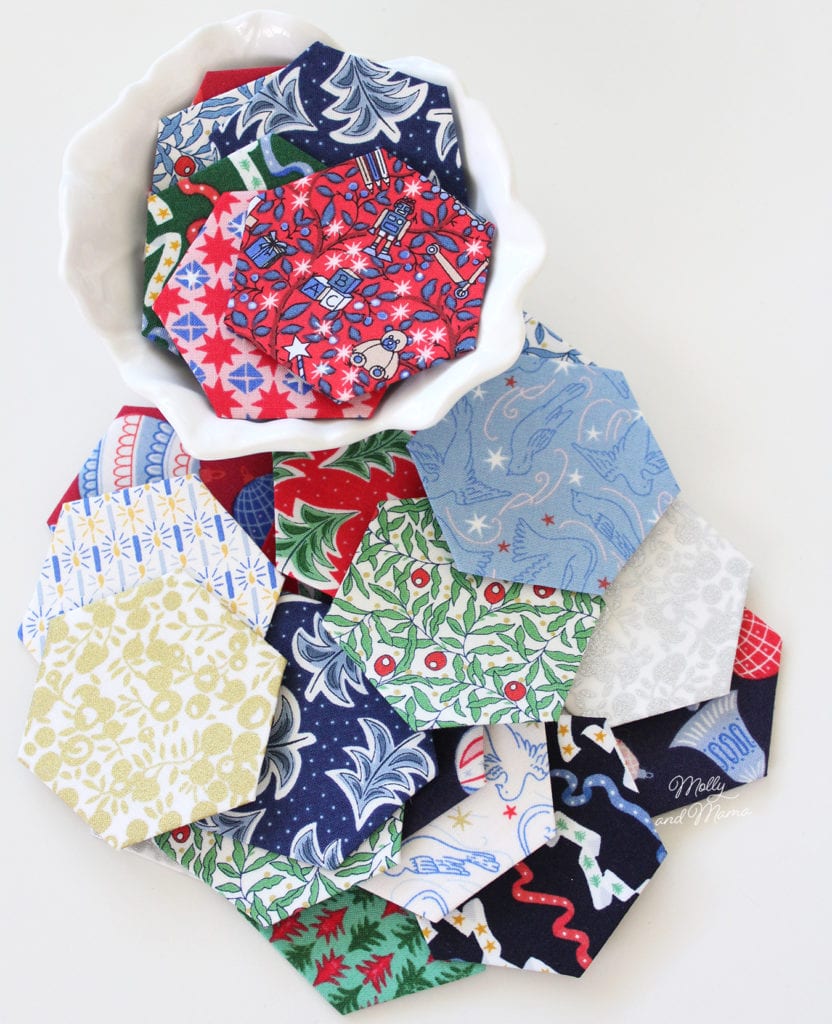 And it ended with this merry and bright stocking, all ready to be shared for a new sew along!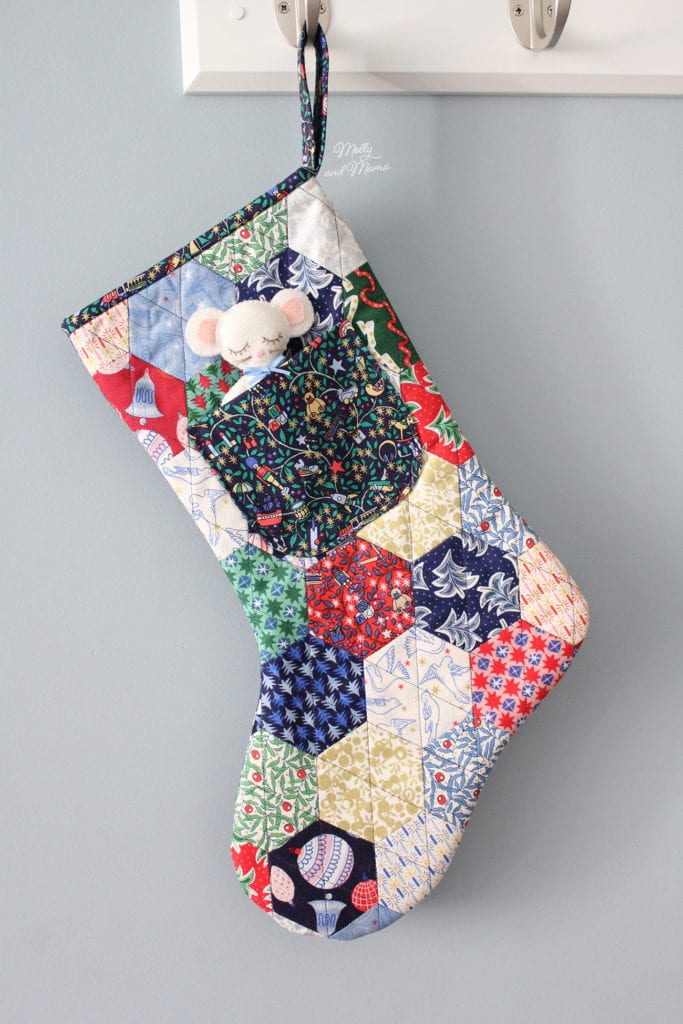 I'll be using this festive new stocking as a sew along example, as I teach participants how to sew their very own stocking with an English paper pieced front panel, cute pocket, and tiny felt mouse to pop inside too.
The sew along was run over the four weeks in July 2021, with a different focus each week. Would you like to know more? Feel free to sign up. You'll instantly receive a welcome email with all the information about the event and links to previous sew along emails. You can read all the finer details in THIS BLOG POST.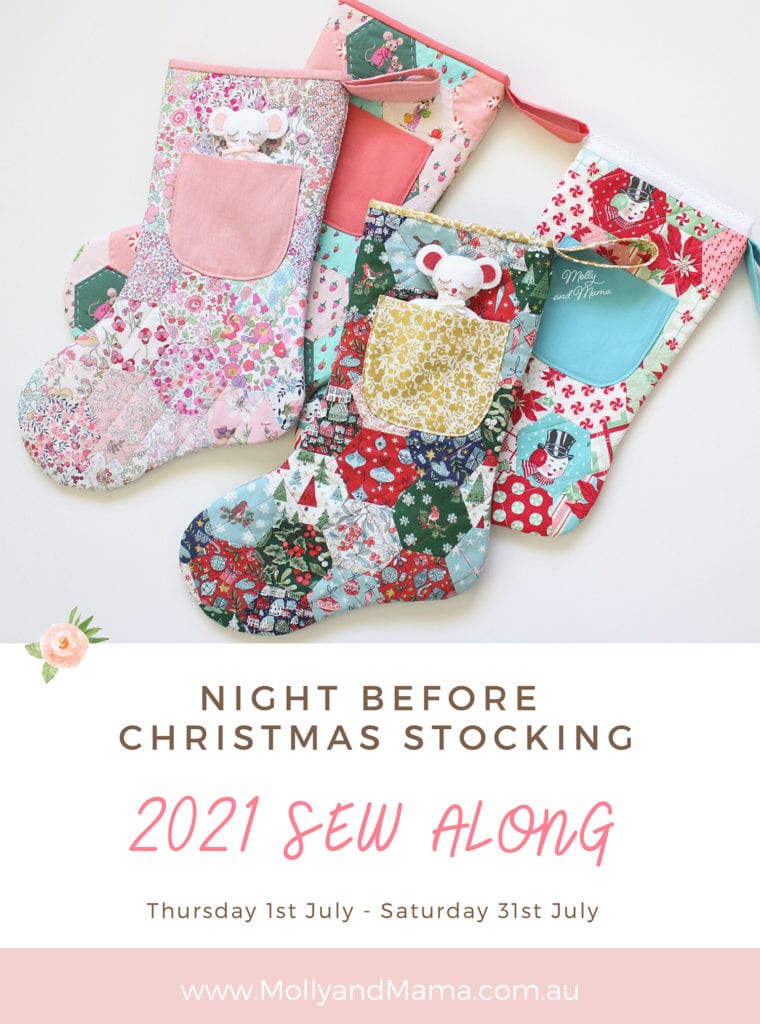 Every Thursday for four weeks, you'll receive an email with detailed information, tips, tricks or extra bonuses, as we all work together to complete our stocking. It's not all about the prizes, but there will be a little bonus incentive each week and a grand prize (including some of this beautiful fabric) at the end. We'll be sharing our progress on Instagram too!
I'd be absolutely thrilled for you to join us. There's no pressure and you can certainly sew at your own pace, but it's so nice to be motivated by the enthusiasm of others working on something similar at the same time. And the sharing of ideas is inspiring!
If you'd just like to grab the pattern to sew in your own time, please use the button below.
Here's just some of the versions I've sewn in previous years.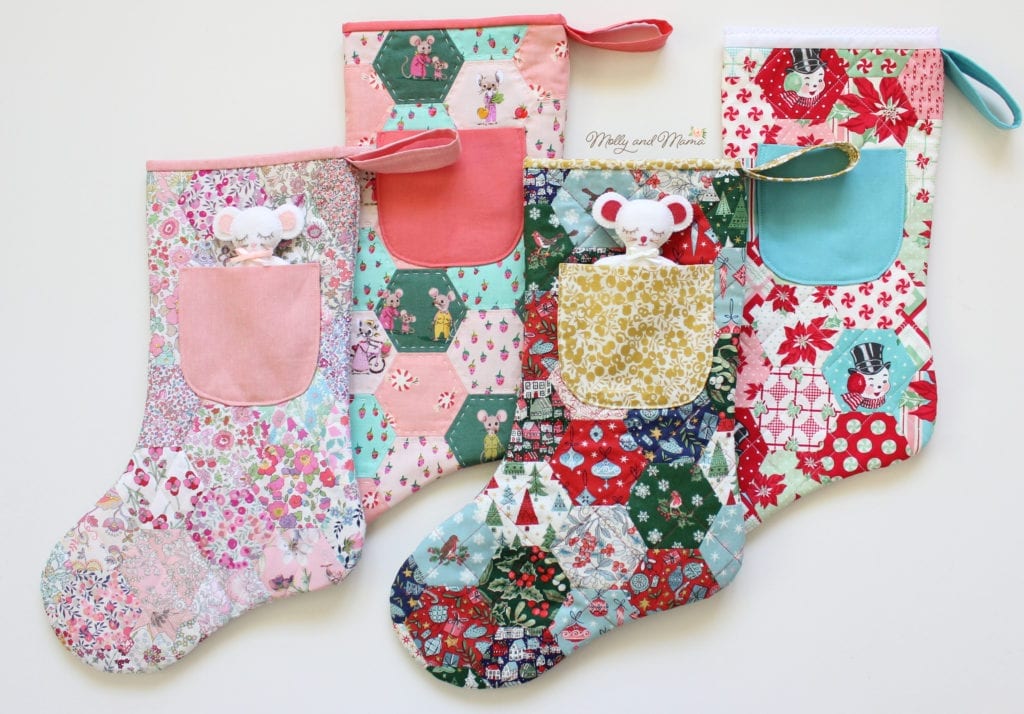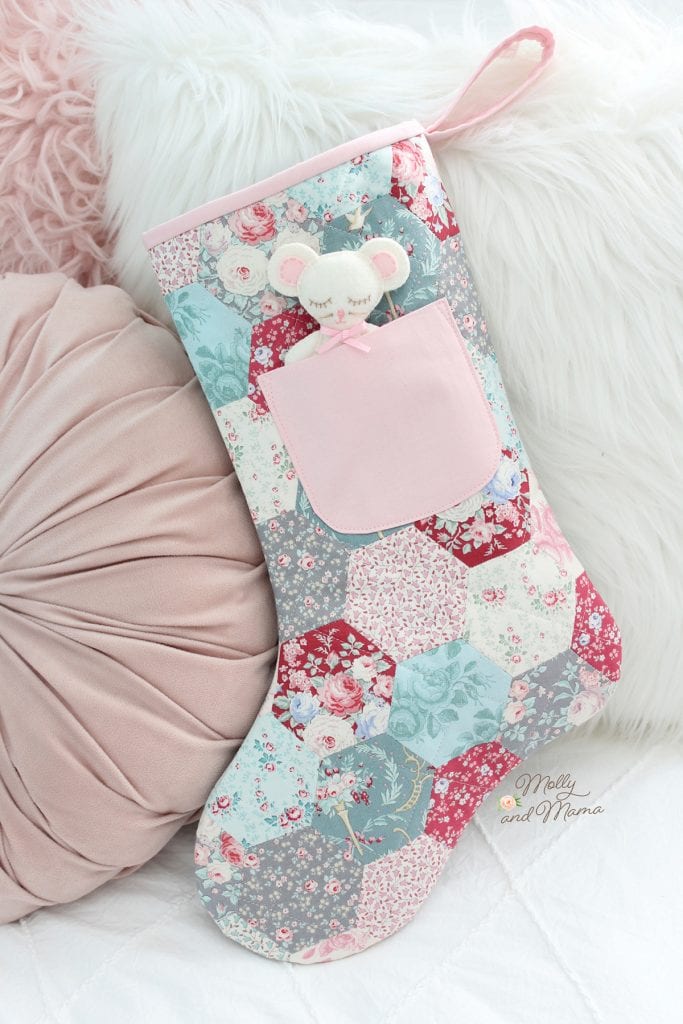 Here's hoping you can join us. Happy stitching, Lauren x